Game News
For Honor surpasses 15 million players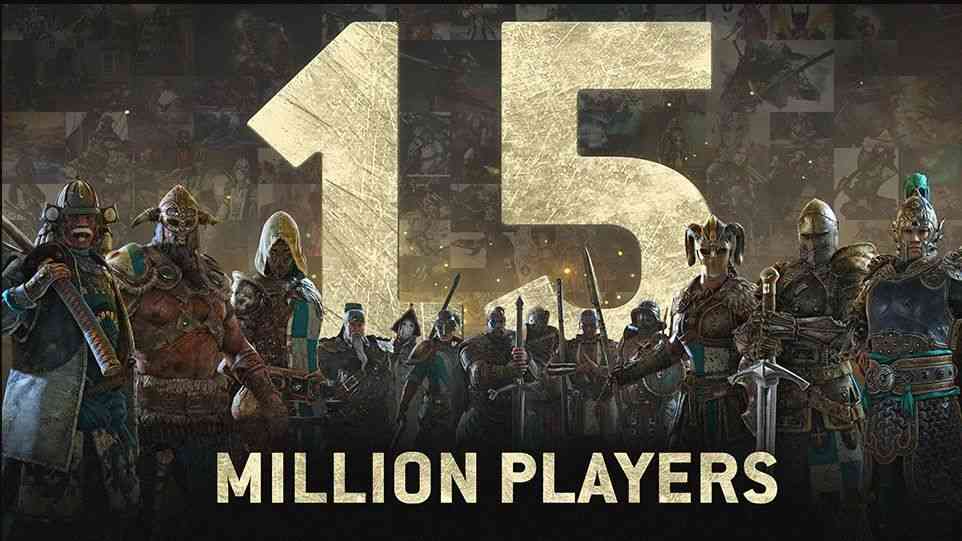 One of the most anticipated games of 2017, For Honor was not hugely welcomed by players when it released. It had mediocre review scores from critics. But even after unsuccessful release, the Ubisoft not given up for the game and keep pushing new updates and DLC's. With this hard work, For Honor successfully surpass 15 million player count today as stated in Ubisoft article.
For Honor Game Trailer Video
You can read the announcement from below:
"For Honor's biggest update ever, Marching Fire, launches October 16, but fans have a big reason to celebrate ahead of the arrival of new Heroes, modes and more. For Honor has surpassed 15 million players! The game's population has continued to grow since launch with the release of several major post-launch updates, new Heroes, gear, training features and the shift to dedicated servers.
"Warriors fight together and this is exemplified by the ever-growing For Honor community of players worldwide. Over the last year, we have worked tirelessly to do right by our community as we continue to build and expand the world of For Honor, and it is the community's passion that has ensured that we have been able to stay the course," says Stephane Cardin, senior producer at Ubisoft Montreal. "On behalf of the entire team, we would like to thank the 15 million warriors that have taken up arms and joined us on the battlefield. We are deeply honored to have reached this milestone, and we will continue to support For Honor so that more may enjoy what we've built so far."
For Honor Marching Fire will feature four new Wu Lin Heroes, a 4v4 Breach mode that lets player breach or defend a castle, remastered visuals, and more. For Honor players who purchase the Marching Fire expansion will receive two weeks of early access to the Wu Lin Heroes starting on October 16 as well as a new PvE Arcade mode that lets players participate in randomly generated combat scenarios for a chance to earn rewards, level up their gear score, and increase their reputation."