Game News
Funcom releases Treasures of Turan DLC and Season Pass for Conan Exiles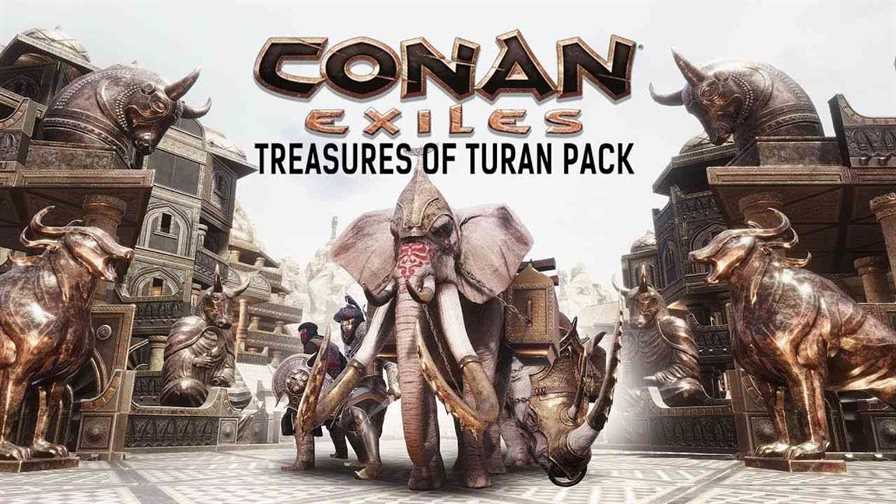 The riches of the eastern kingdom of Turan have arrived in Conan Exiles, Funcom's open world survival game set in the brutal world of Conan the Barbarian. Available now on PC and PlayStation 4, and releasing soon on Xbox One, the new DLC introduces the opulent gilded palaces of Turanian culture to the savage Exiled Lands. In addition to more building styles, players will also find new armors and weapons, new warpaints, new placeables such as glittering statues and standing lamps, and two new pack animal pets: the richly adorned caravan Rhino and elephant.
Funcom releases Treasures of Turan DLC
Funcom today also launched a Season Pass for Conan Exiles, promising four core DLCs to come in 2019. This includes the now available Treasures of Turan plus three more DLCs to be released throughout the year: Riders of Hyboria, Blood and Sand, and Mysteries of Acheron. The Season Pass is now available for purchase on PC and PlayStation 4, with Xbox One to follow soon.
Conan Exiles Game Trailer Video
Since releasing into Early Access in January 2017, Conan Exiles has grown in significantly in scope. Two entirely new landmasses have been added, the frozen north and the eastern jungle, and dozens of updates have been released introducing new content and features including climbing, a new combat system, farming, traps, new dungeons, and much more. Today, Conan Exiles is one of the most elaborate games in its genre and the development team continues to put out new updates and DLCs.
Conan Exiles is available on PC, Xbox One, and PlayStation 4.