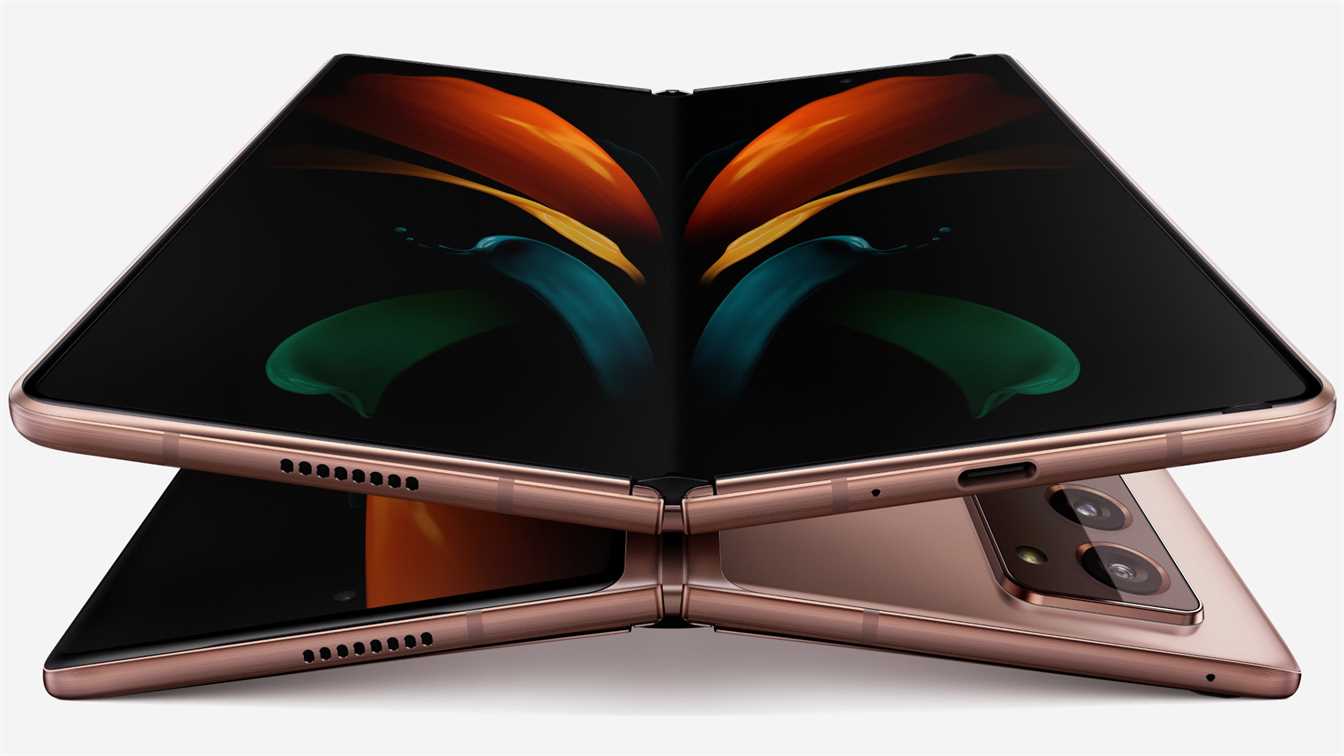 Samsung Announced The Galaxy Z Fold 2 on 5 August.  Since that day, Samsung didn't give any price tags. But something odd happened on Samsung's official UK website.
Because when you checked out Samsung's UK retail website, you could pre-order the phone for £1.799. It is stated that they will start to ship the phone on September 17. But looks like Samsung made a step back. Because when you look at the website, you neither can pre-order nor can you see the price tag (credits goes to Max Weinbach)
While the price might look much, it is actually £200 cheaper than the original Galaxy Z Fold 2. The older version of the phone was £1.999.  a difference of £101.
Recommended Article: PlayStation 5 Pre-Orders Started with Registration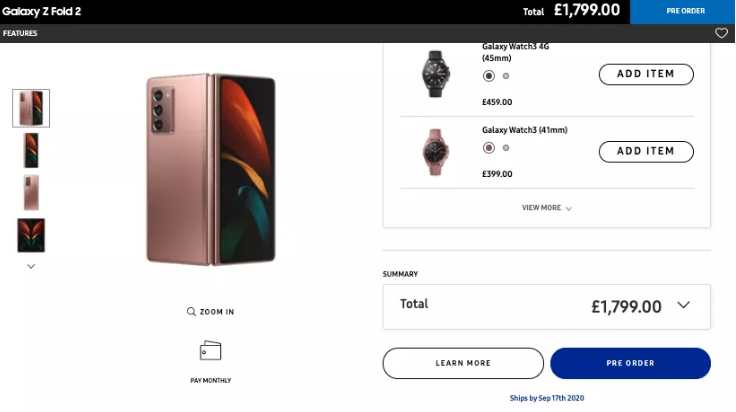 We don't know yet if a lower price would carry over to the US. The first version launched at $1,980, so perhaps the Galaxy Z Fold 2 will cost less than that. It's also unclear if pre-orders for the phone would ship any sooner or later than ones sold in the UK.
It looks like we have to wait for September 1st for the full reveal. Most probably the flippy phone will come with some tweaks and improvements such as; ultra-thin glass screen could be more durable than the plastic screen on the original, for example.
The 6.2-inch outer screen is also much bigger than the tiny one on the first Fold, and the inner display is also larger, at 7.6 inches. The phone will also use Snapdragon 865+ with 12GB RAM and 256GB storage, and 4500mAh battery. Galaxy Z Fold 2 supports 5G and has three cameras on the back. The phone will make its official release on September 1. Let's see if Samsung's revolutionary phone will meet the expectations or not.