Game News
Games coming out this week 1-7 Oct 2018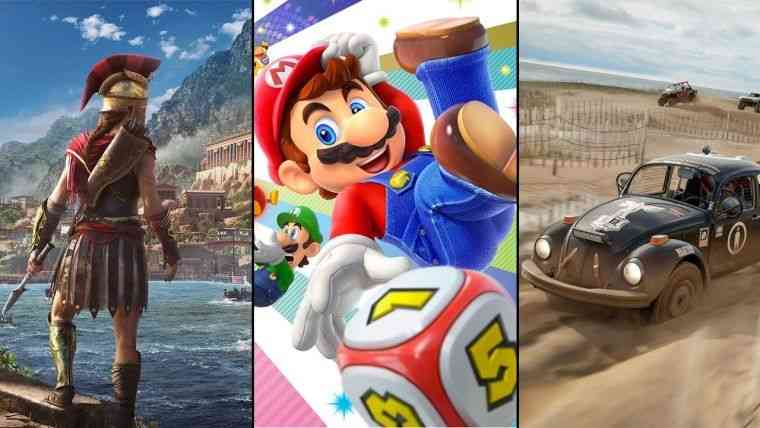 We are officially in the months with plenty of games. We will meet with many games that we expect in October and November. Some of these are starting to decorate the shelves this week.
Which games are coming out this week?
When we look at the list, our attention is of course attracted by Forza Horizon 4. Further from Forza Horizon 4, one of the best games of the year with its graphics and free gameplay style, this week's another shining star is Assassin's Creed: Odyssey. The game that we visit Ancient Greece seems to be able to keep the fans attached for a long time with their dialogue choices and story. Of course, we can not forget that Super Mario Party is coming out this week too.
Oct 2 Tuesday
Astro Bot Rescue Mission | PSVR
Fist of the North Star: Lost Paradise | PS4
Forza Horizon 4 | Xbox One
Mega Man 11 | PS4, Xbox One, Switch, PC
Pato Box | PS Vita
Racket Fury: Table Tennis VR | PS VR
Valthirian Arc: Hero School Story | PS4, Switch, PC
Oct 3 Wednesday
Oct 4 Thursday
Freaky Awesome | PS4
Frutakia 2 | Switch
Heavy Burger | Switch
Jettomero: Hero of the Universe | Switch
Kemono Friends Picross | Switch
The Midnight Sanctuary | PS4, Switch, PC
oOo: Ascension | Switch
Party Crashers | PS4, Switch
Revenant Dogma | Switch
Six Sides of the World | Switch
Soulblight | Switch
Splash Blast Panic | Switch
Trouserheart | Switch
Vertical Drop Heroes HD | Switch
Oct 5 Friday
Armored Freedom | Xbox One
Assassin's Creed Odyssey | PS4, Xbox One, PC
Super Mario Party | Switch
WWE 2k19 Digital Deluxe | PS4, Xbox One