Game News
Geralt's Voice Actor Spoke About The Uncharted Series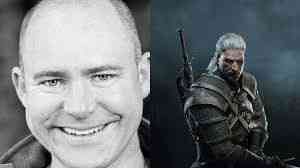 Doug Cockle, as everyone know from The Witcher series, talked about the world of video games at a foreign panel. He said that Witcher series made him gain great experiences and he wanted to be a part of the Uncharted series. Cockle added that he liked the Tomb Raider series, but he couldn't be Lara Croft, but if he did, he could do a lot of fun.
Doug Cockle spoke about the Uncharted series
Let's see what kind of a main character will Naughty Dog, who ended Nathan Drake's story with the fourth game, choose in the new game? The developer team that made Nadine Ross and Chloe Frazer the main character in the Uncharted Lost Legacy game, will probably continue to choose male as the main character.
In addition, some developers from the Naughty Dog team have stated that there is no need for Nathan Drake to continue Uncharted. Producers, who have proved this in the last game, will perhaps entrust the voice of the new Uncharted main character to Doug Cockle. The voice actor, who has made a successful appearance in The Witcher series, will probably demonstrate a quality job in the Uncharted series.