Game News
Immortals Fenyx Rising The Lost Gods DLC is Out
Immortals: Fenyx Rising, one of the successful games of the last year, signed by Ubisoft, is here with a new DLC. Immortals Fenyx Rising The Lost Gods DLC has been released on all platforms. Apart from The Lost Gods, Ubisoft has also released a special demo where players can experience the game with an isometric camera angle.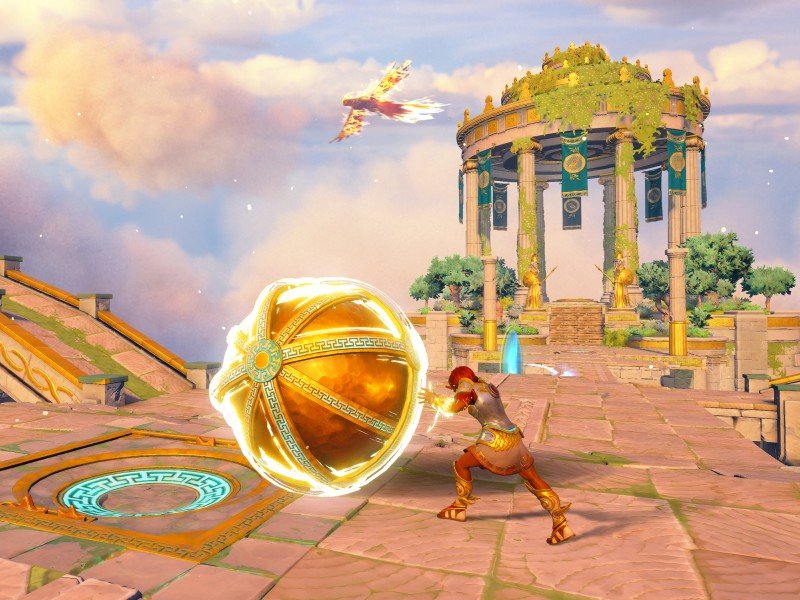 Ubisoft announced that its latest story DLC is now available worldwide. Additionally we have good news for players who do not have a chance to play Immortals Fenyx Rising. With the free demo available on the Nintendo Switch, Xbox Series X | S, Xbox One, PlayStation®5, PlayStation®4, Stadia and Windows PC, they can try out features such as climbing, gliding and air combat.
Immortals Fenyx Rising The Lost Gods
Immortals Fenyx Rising – The Lost Gods returns to the story that Fenyx is now a god, offering a unique bird's eye view and close combat style combat. As the mortal world descends into a catastrophe, Fenyx chooses a new hero to restore balance on Earth and reunite the lost gods. Players will control the mortal character Ash. And they will discover the Pyrite Island and will try to persuade Poseidon, Hades and other gods to return to the pantheon.
In this last adventure after the release, the players will meet new gods and monsters. They will explore new regions full of challenges and secrets, and fight formidable new enemies. As part of the new progression system, players will have access to two brand new abilities, as well as powerful enhancements, special bonuses and unique fighting styles.
Catastrophe Quake: A powerful stomp that knocks down the enemies around Ash.
Nature's Fury: An energy beam that damages anything that crosses its path, increasing its damage over time.
Players can currently earn in-game rewards by inviting their friends to purchase Immortals Fenyx Rising through the Friend Referral Program. Invited participants who purchase and play the game will also receive a reward called the Frozen Weapon Pack.
To access Immortals Fenyx Rising – The Lost Gods, players can purchase the Season Pass for € 39.99. The Season Pass gives players instant access to three post-release DLC packs that not only offer new characters and missions, but also new worlds and new ways to play.The new DLC can also be purchased for € 14.99.
You can watch the DLC release trailer below. Stay tuned, enjoy.