Technology News
Intel Core i9-11900K Sets Record With Single Core Performance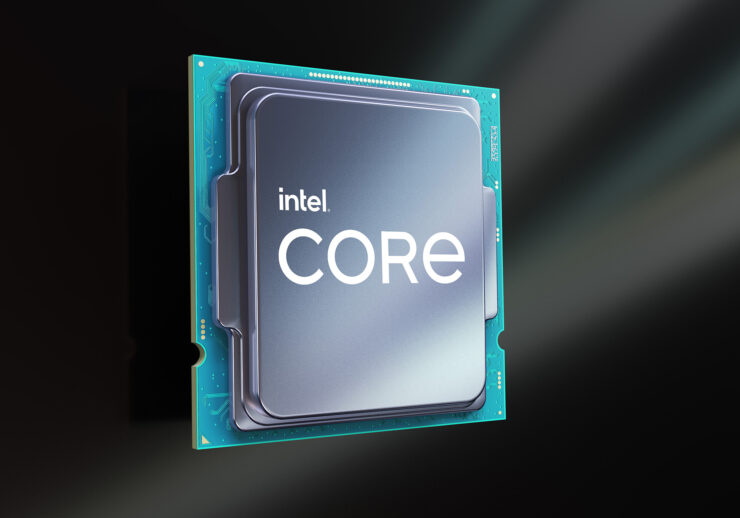 Core i9-11900K Rocket Lake CPU, which will be in the flagship class of Intel, one of the first companies that come to mind when it comes to processors, appeared in Geekbench. Using a new core architecture, the chip performed very impressive in terms of performance.
Intel used the multi-Cypress Cove Intel Core i9-11900K by changing the core architecture after 6 years. Before that, the 14 nm chip architecture was used from 6th generation Skylake CPUs to 10th generation Comet Lake CPUs.
Intel Core i9-11900K Rocket Lake CPU Features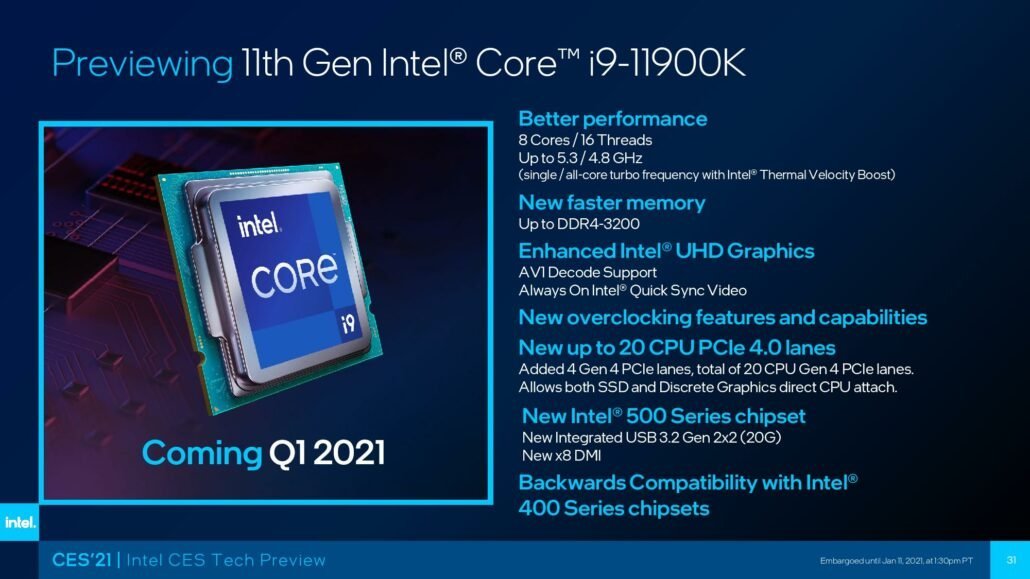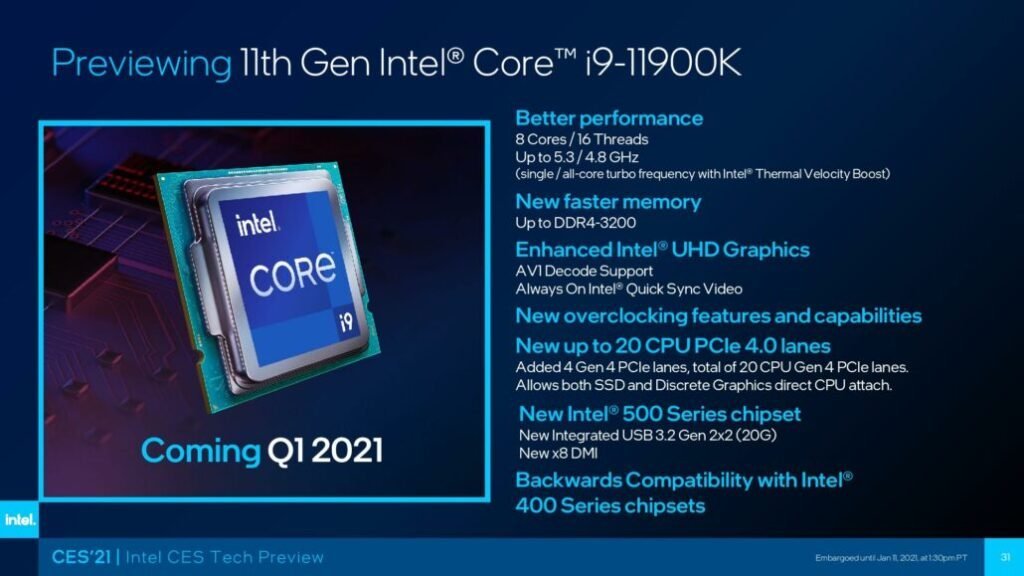 The chip, which has 8 cores and 16 threads, has 16 MB L3 cache and 4 MB L2 cache. The CPU's base frequency clock rate is 3.5 GHz and the maximum clock speed in a single core is up to 5.2 GHz. When all cores are taken into account, this speed is 4.8 GHz.
The Thermal Velocity Boost on the chip also enables a 100 MHz jump at the maximum clock frequency, which allows the maximum clock speed on a single core to increase to 5.3 GHz. This makes the 11th Generation Rocket Lake the first CPU to reach a frequency of 5.3 GHz.
The Intel Core i9-11900K chip, tested with a Gigabyte Z490 AORUS Master motherboard and 32 GB DDR4 3600 MHz RAM, managed to score 1905 in a single core and 10.994 in a multi-core. These scores are enough to make Intel's CPU the fastest CPU ever on a single core. At this point, Intel's new chip is 13% faster than AMD's Ryzen 9 5950X processor with Zen 3 architecture.
Of course, it loses this race in multi-core because it has 8 cores and 16 threads. AMD's 5000 series has 16 cores and 32 threads. But the Core i9-11900K also manages to surpass the predecessor Core i9-10924 with more cores and threads. Despite having fewer cores and threads.
Intel will present its new Core i9-11900K CPU to its users in March 2021. Shortly after that, they will remove 12th-generation Alder Lake desktop CPUs in the second half of 2021. Its number one competitor, AMD, can also offer the new generation Ryzen series with Zen 3+ or Zen 4 architecture as an answer.