Game News
IO Interactive published Hitman 2's June roadmap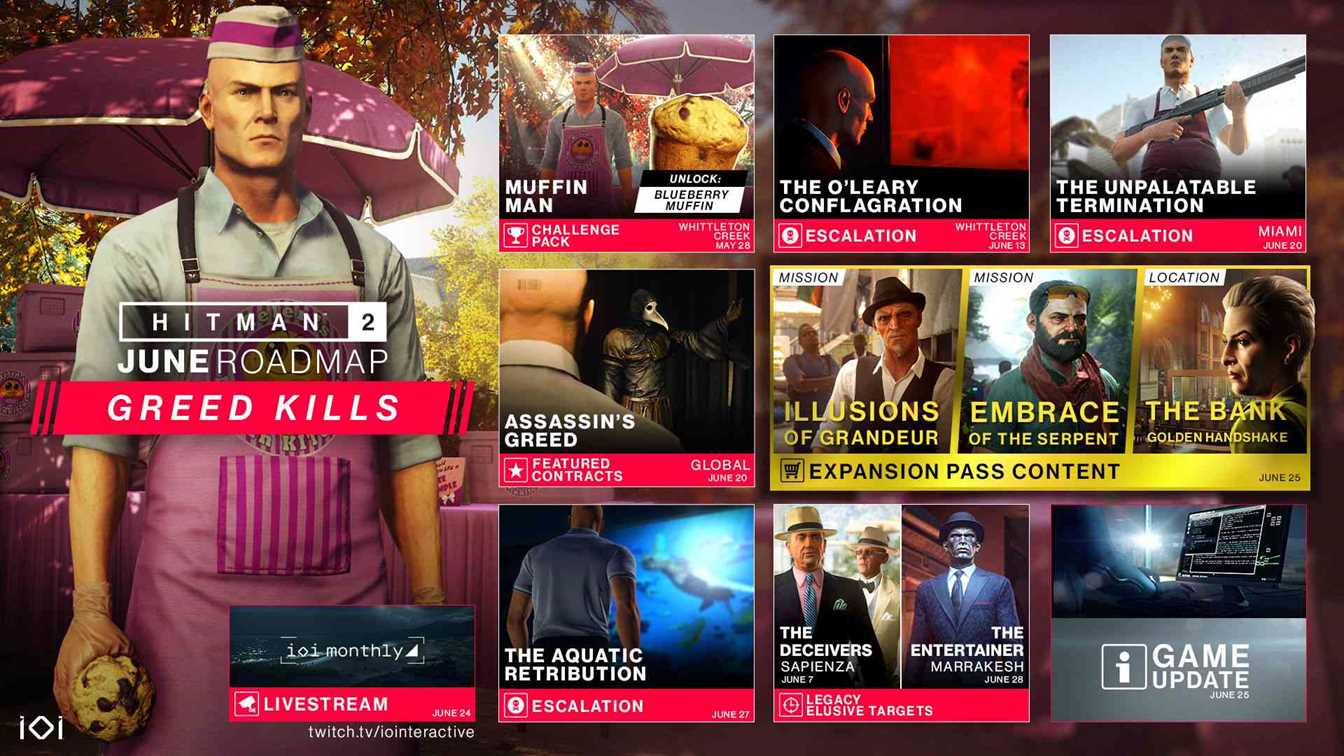 IO Interactive continues to publish Hitman 2 content on a monthly basis. Judging by the shared details, it seems June will be a fun month for Hitman 2. This month's first Hitman 2 content will arrive on June 7, 2019 and The Guru and The Congressman are two Elusive Targets.
However, these targets are also appeared in the first Hitman (2016), in other words, we cannot say that they are new. You need to have Legacy Pack content in order to eliminate those targets once more. If you download these two targets within the specified time period, you will be one step closer to unlocking the ET suits.
Hitman 2 June 2019 roadmap
On June 13, June 20, and June 27, three different Escalation Contracts will be added to the game. Escalation Contract offers system-based gameplay where you are expected to kill one or more targets by using a specific weapon or a particular outfit. However, once each Escalation Contract is completed, the difficulty of the next one is increasing.