Game News
It Takes Two Becomes Top Seller of the Steam
It Takes Two, released by Electronic Arts in recent weeks, became the top seller game on Steam last week. The game, which can be played by two people by purchasing a single copy, has become a favorite of many players.
Electronic Arts, one of the well-established names in the video game industry, announced that it had launched its game "It Takes Two" about 1 month ago. Developed by Hazelight, the game appeared as an interesting production that you can play with a friend. Players could play as two people by taking only one copy, so they could spend time in a fun story. This game is among the most favorite productions on Steam right now.
It Takes Two to information on SteamDB, known as a platform that keeps statistics on Steam, has been growing steadily since its release. This growth even made It Takes Two the top seller game on Steam in last week's statistics. The game was in second place the previous week.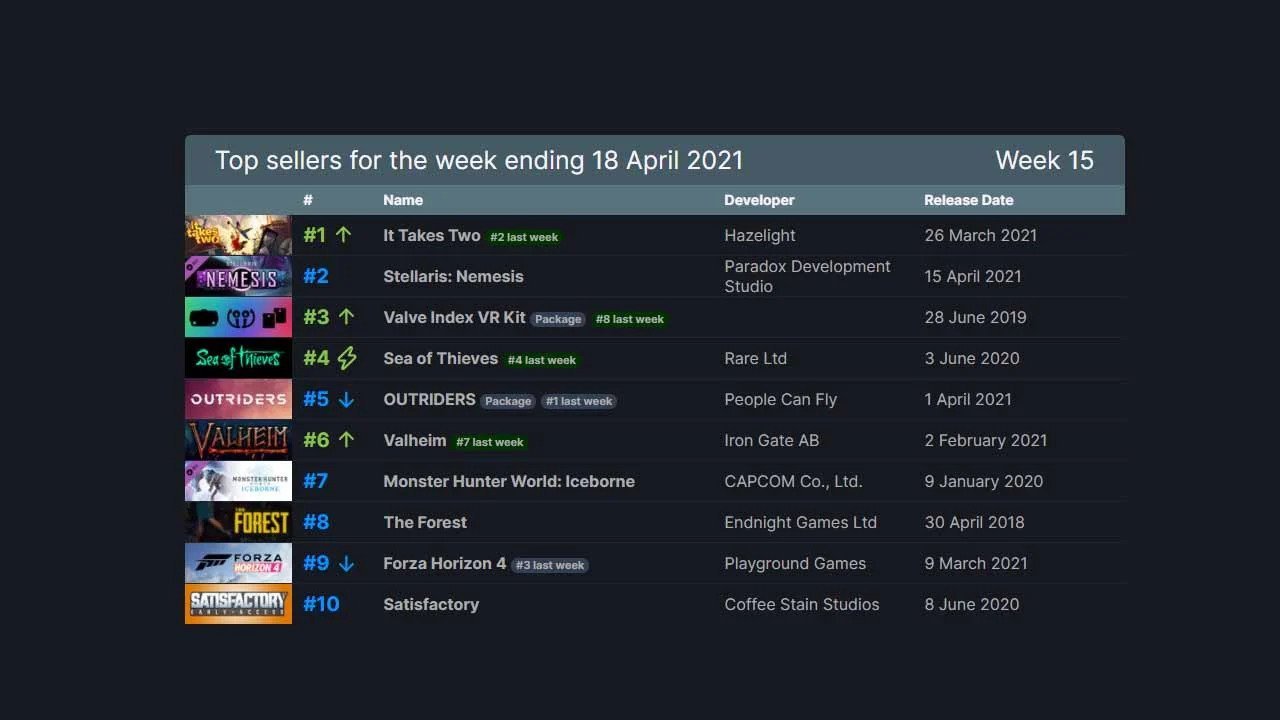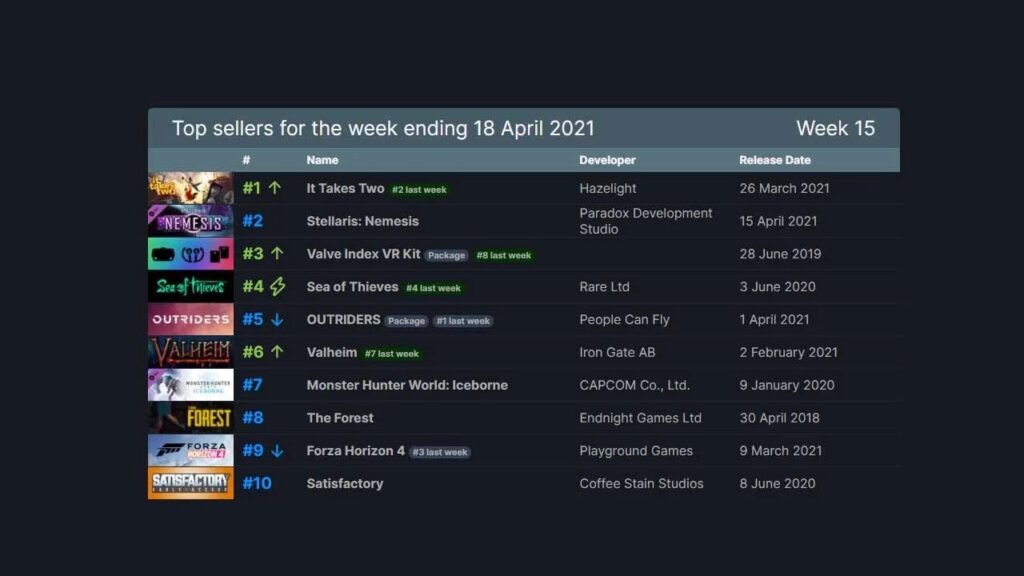 It Takes Two becomes top seller of the Steam
It Takes Two, available for $ 39.99 on Steam. Also, the game tells the story of Cody and May, two friends who magically turned into dolls. Throwing these two characters into a fantasy world, the developers provide players with a unique experience with countless main and side missions. The game, which can playable with two people after purchasing a copy, needs a medium-sized computer in terms of system requirements.
Meanwhile, it is necessary to clarify how It Takes Two could be played by two people with one copy. Electronic Arts has implemented a system called "Friend's Pass" for players. Friend's Pass allows you to invite a friend to this game after purchasing It Takes Two. Your friend, who does not pay anything, can download the game on whatever platform (PC, Xbox, or PlayStation) he/she wants to use and joins the game with your invitation.