Jurassic World 3 new title has been announced as Jurassic World: Dominion. New information for Jurassic World 3, which we have heard from the players and the production team in recent days, continues to come. In addition to the full name of the movie, it was stated that the shooting began.
Jurassic World 3 new title announced as…
Jurassic World 3 has started filming, director Colin Trevorrow announced Tuesday. An image tweeted by the director also revealed the title of the third installment of Jurassic World will be called Dominion. "Day One #JurassicWorld," Trevorrow tweeted. "More set photos to follow," he added in another tweet pointing fans to his Instagram account, which so far has only two photos. In the clapper image shared by Trevorrow, the full name of the movie appears as Jurassic World: Dominion.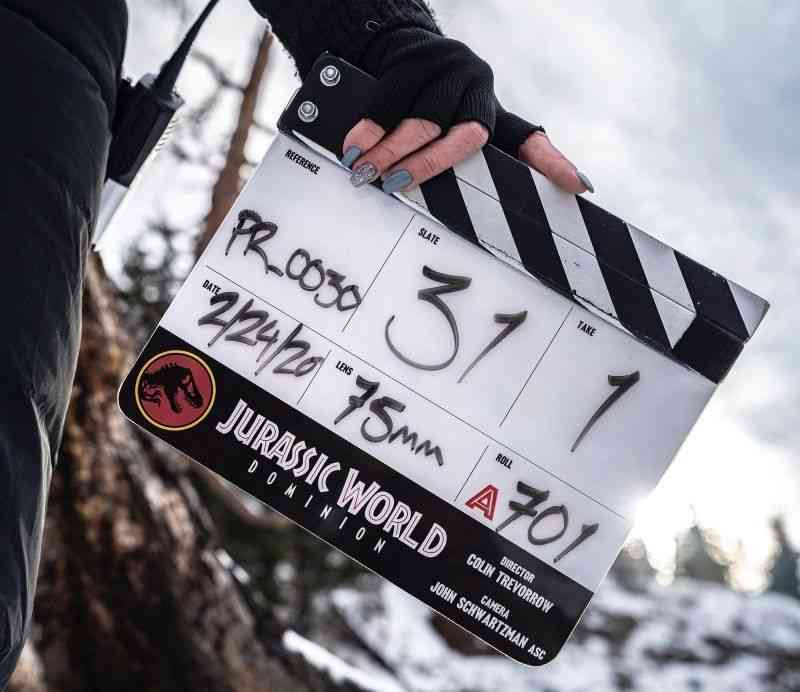 The third Jurassic World movie will not only star Chris Pratt and Bryce Dallas Howard but also bring back Jurassic Park OGs Laura Dern, Jeff Goldblum, and Sam Neill. Goldblum also posted on his Instagram when the casting news was announced in September 2019.
Chris Pratt, who made a last statement about the movie, stated that Jurassic World 3 will be like Avengers: Endgame. As a reason for this explanation, he said that almost all the characters in the series will come together in the new movie. In other words, many of the characters we encountered in the first series except for the latest movies will be back on camera with Jurassic World Dominion.
Universal and Amblin Entertainment have set a June 11, 2021, release date for Jurassic World 3.
The age of dinosaurs back again! What do you think?