Game News
Little Nightmares 2 Review Scores Are Published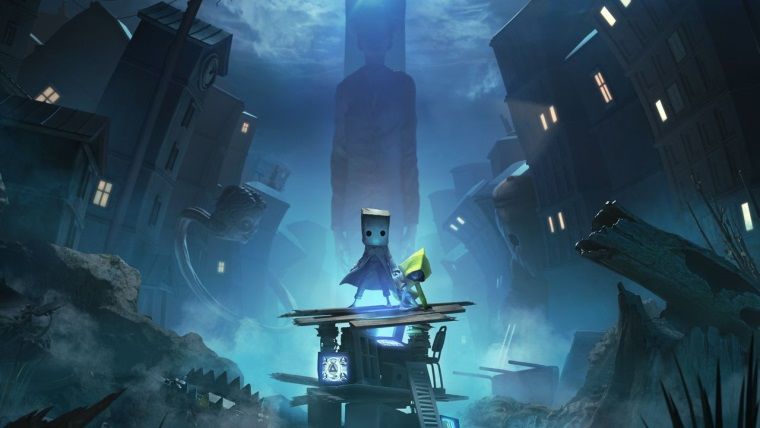 The debut trailer for Little Nightmares 2, one of the most important games of this week, has been released and the first review scores have begun to come. Little Nightmares 2 is one of the most important games of this week and will release on February 11, tomorrow. Following the trail of the first game, Little Nightmares 2 review scores began to be published.
Little Nightmares 2 Review Scores Are Published
When we look at the Metacritic average of the game, we see that it has 85 points for the PC version. The PS4 version is 83, the Xbox One version is 81 and the Nintendo Switch version is again 85 points. In general terms, it is possible to say that the game is liked and got good notes on all platforms.
The game, in which we will direct a character named Mono and go on a horror journey with Six, has also been released. The review points and the exit trailer of the game that you can try its demo on Steam are as follows;
True Gaming – 10
Windows Central – 5/5
Twinfinite – 4.5 / 5
Game Informer – 9.25
Metro – 9
Game Spew – 9
Nintendo Enthusiast – 9
COGconnected – 9
Shacknews – 9
Worth Playing – 8.6
Well Played – 8.5
Destructoid – 8.5
Game Watcher – 8.5
AUS Gamers – 8.4
Spazio Games – 8.1
GamesRadar – 4/5
Attack of the Fanboy – 4/5
Hardcore Gamer – 4/5
Game Rant 4/5
Telegraph UK – 4/5
True Achievements – 4/5
TheSixthAxis – 8
Gameblog (French) – 8
Press Start – 7.5
We Got This Covered – 3.5 / 5
Push Square – 6
Wccftech – 6
PC Demo
The PC demo of Little Nightmares II, the platform horror game developed by Tarsier Studios and released by Bandai Namco, has released on Steam. In the demo, you will play as the character Mono. Also, you will begin your journey through a spooky forest towards the beacon tower. So, if you reach the hut you will have a chance to free Six to escape from Hunter together. The game's PlayStation 4, Xbox One, and Nintendo Switch demos will be released early next year.
Little Nightmares II will release for PC on February 11, 2021, via PlayStation 4, Xbox One, Nintendo Switch, and Steam. Also, the PS5 and Xbox Series X versions of the game will release towards the end of 2021. In addition, users who purchase the game on PlayStation 4 or Xbox One platforms will be able to upgrade to new generation consoles free of charge.