Following Avengers and X-men, interesting news came from Marvel's most famous team, the Fantastic Four. Marvel, which continues to publish the Fantastic Four's comics, has hinted that the story of the series will be rewritten. In the image published by Marvel Comics, it is written "who really gave the Fantastic Four their powers" and "Marvel History is destroyed". It is unclear what Marvel intended to do with this image. But fans of the Fantastic Four estimate that the story will be rewritten. The new story that will be told in comics hopefully will be adapted to the movies.
Interesting Fantastic Four decision from Marvel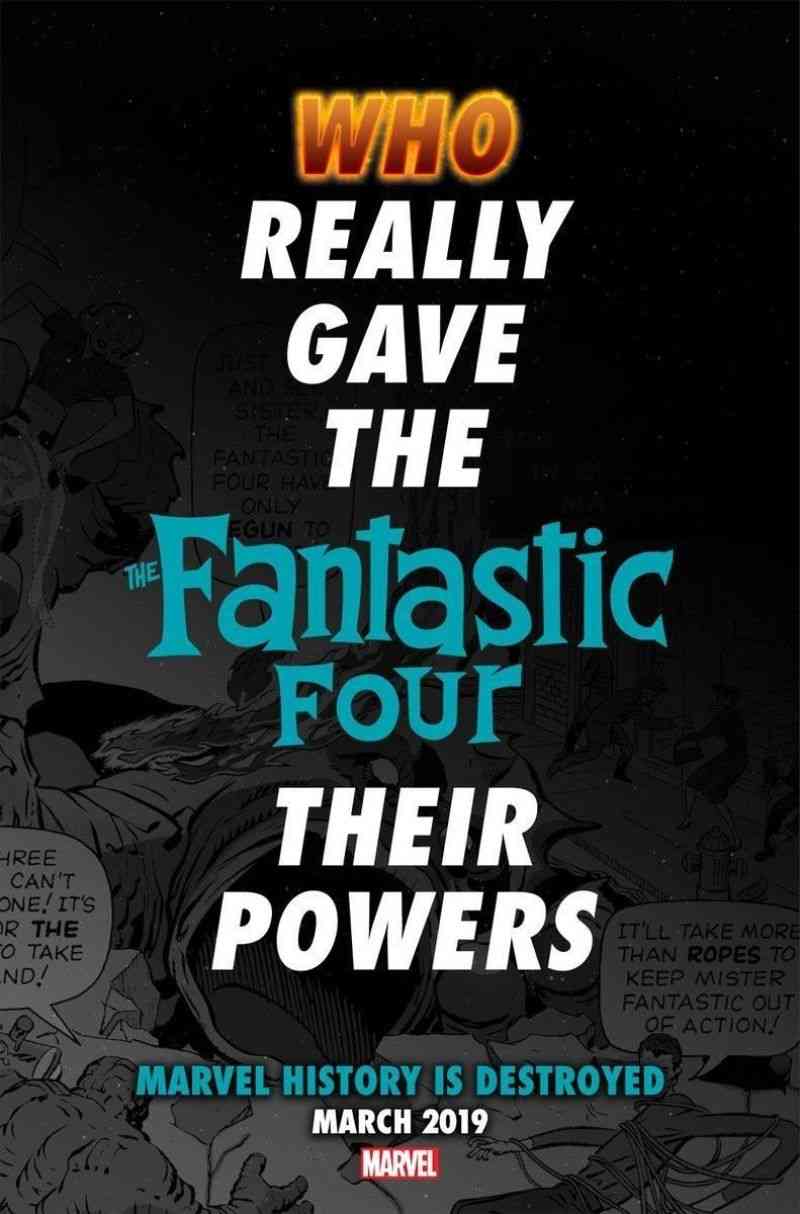 Stan Lee, author of comic books and who is unfortunately not with us anymore once said: "Sooner or later, we're going to get back the film rights of all our characters" said. "They're working on it and they're doing X-Men movies. Don't worry, you'll soon see too many Marvel super heroes." he added.
We can say that Marvel producers, who are currently working on Captain Marvel and Avengers 4, will still break box office records in 2019.