Game News
Name of the Game – A documentary about making video games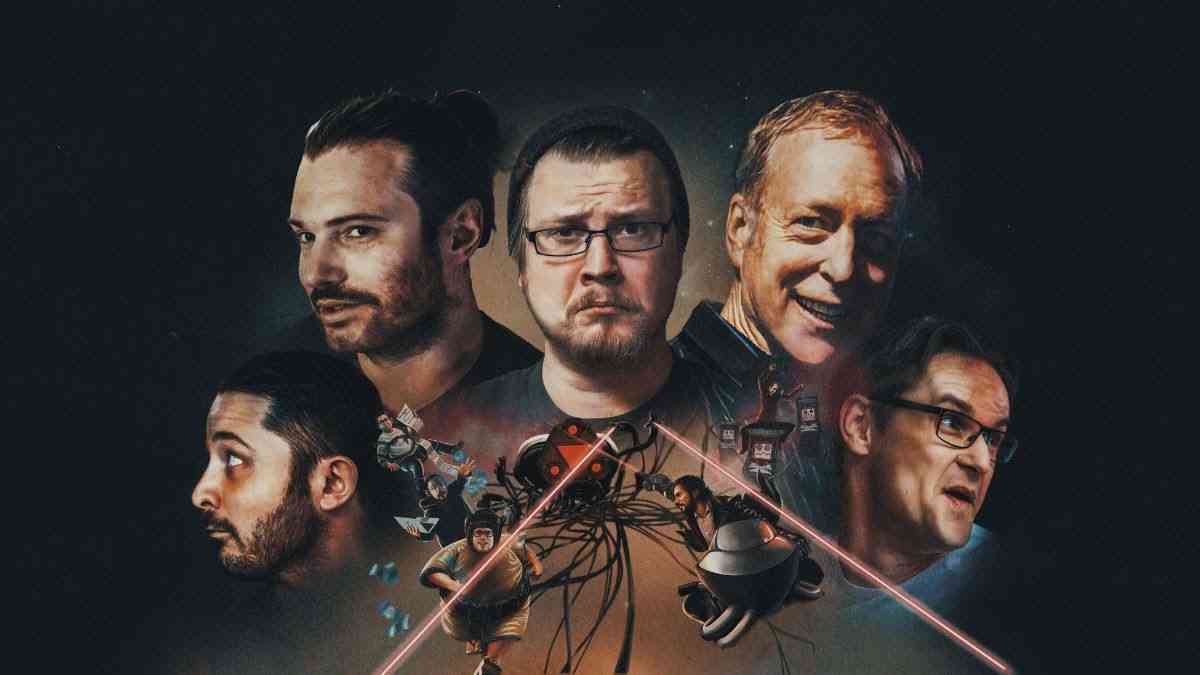 Futurism Studios in association with New Dawn today announced that feature-length video game documentary, The Name of the Game, is now available on iTunes, Amazon Video, STEAM, VUDU, Google Play, Microsoft Movies & TV, and Vimeo.
Name of The Game Movie Trailer Video
Distributed by Gunpowder & Sky, The Name of the Game follows the team-up between legendary arcade game designer Eugene Jarvis (projects featured in Spielberg's Ready Player One and Avengers: Infinity War) and established Finnish development studio, Housemarque, to take audiences on the transatlantic journey of video game creation that resulted in one of the most critically-acclaimed arcade-style shooters of all time, Nex Machina. With executive producer Jason Taylor (X-Men: First Class, X-Men: Days of Future Past, X-Men: Apocalypse) and directors Paul J. Vogel and Jarno Elonen at helm, the documentary tells the true behind-the-scenes story of the struggles of making a game, capturing the boisterous highs, extreme lows, and everything in between, in the hectic world of video game development. The film released theatrically in Finland on November 23rd and quickly became one of the highest-rated documentaries of 2018, domestically.
"Having been an avid gamer all my life, the opportunity to follow an established video game studio on their collaborative journey – with none other than the legendary Eugene Jarvis – made my inner-child do backflips", said director Paul J. Vogel "Most people enjoy games but don't really think about how much blood, sweat and tears go into making and providing these incredible experiences for players. Housemarque let us follow this team for three years and gave us an amazing view into the inner workings of the process, and I want this documentary to shed light on the very real, very human side of game development".

"In making The Name of the Game one of our biggest challenges was striking the right balance between technical and personal. We wanted to focus on the people behind the games rather than falling into a sanitized 'making-of' story that washes out all of the driving forces and personality behind these massive projects", said writer Heikki Kareranta. "These guys are so passionate about what they do, sometimes to a fault, and I feel like that pursuit of a crazy dream is something that even non-gamers can relate to".
The Name of the Game follows the collaboration between Eugene Jarvis (Defender, Robotron) and Finnish veteran game studio Housemarque, (Resogun, Dead Nation) in their quest to create a modern-day arcade classic. The documentary accompanies the team on the full journey, from conception and planning to the execution and launch of Nex Machina, one of the most critically acclaimed twin-stick shooters of all times.
Nex Machina is a tribute to the arcade classics of the 1980s, set in a world where humans have become deeply dependent on technology while the machines around them have reached consciousness and surpassed human intelligence tenfold. The machines turn on their creators and make it their mission to eradicate human life. Nex Machina features explosive classic arcade gameplay while making full use of today's technology to complement highly developed twin-stick play. In the vein of cult classics like Resogun and Robotron, Nex Machina is the ultimate top-down voxel shooter where everything can be blown to pieces.