Article
New Predator Helios Series Gaming Notebooks available in the UK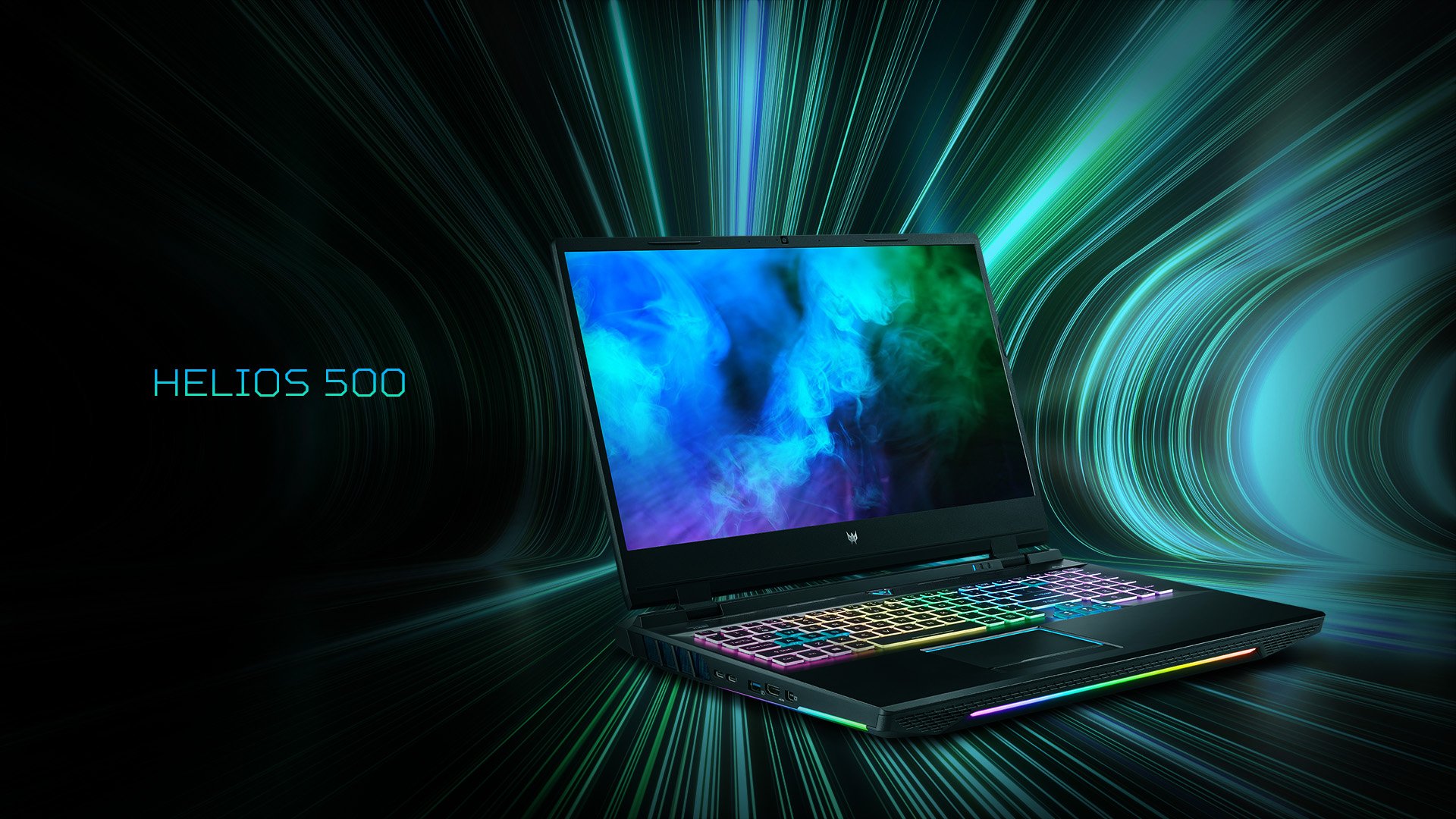 Acer announced several additions to its gaming portfolio at their May 2021 Global Press Conference, including the all- new Predator Helios Series, Predator 500 notebook which has been updated to include up to the new 11th Gen Intel® Core™ i9 processors and NVIDIA® GeForce RTX™ 30 Series Laptop GPUs, plus a hoard of premium features like Acer's 5th Generation AeroBlade™ 3D Fan Technology for better cooling, DTS:X™ Ultra audio, Intel® Killer™ E3100 Ethernet Controller, Intel® Killer™ Wi-Fi 6 AX1650, and the PredatorSense device management software.
Predator Helios 500 Gaming Notebook
New Predator Helios Series laptop, the Predator Helios 500 (PH517-52) boasts up to an overclockable 11th Gen Intel® Core™ i9 processor, NVIDIA GeForce RTX 3080 Laptop GPU and 64 GB of DDR4 3200 MHz memory, giving players more than enough power to take on all of the latest titles, while a pair of PCIe NVMe SSDs in RAID 0 and one SATA HDD means that the notebook has plenty of space for the next generation of games, too. The display lets players get the most out of this hardware with the 17.3-inch Helios 500 with a 4K Mini LED 120 Hz display powered by AUO AmLED technology that supports full-array local dimming and is comparable to VESA Display HDR™ 1000, allowing for top-of-the-line colour saturation and contrast.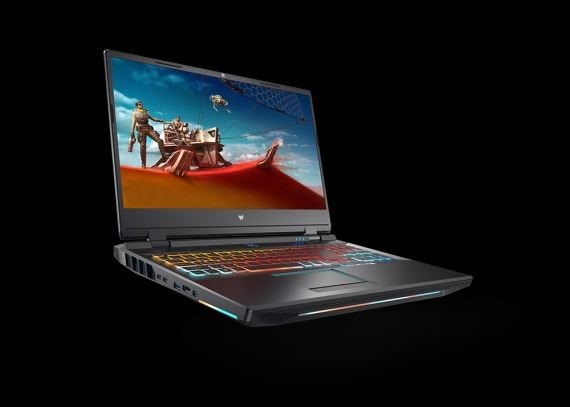 All of this power is supported by a suite of premium cooling technology, including Acer PowerGem™, a custom-engineered technology made from a metal-alloy polymer that sits on top of the CPU and serves to distribute the heat it generates throughout the device. Acer's Vortex Flow technology leverages two fans, including a 5th Gen AeroBlade™ 3D Fan, to redirect airflow to critical components and boost performance during heavy gaming sessions. Users can use PredatorSense to enable Predator Pulsar lighting and customize light bars to personalize their keyboard via per-key RGB backlighting. Additionally, the WASD keys can be enhanced with Acer's Racing keys or MagForce keys, which feature MagTek mechanical switches to make keypresses function like a controller's joystick, giving players precise control over their avatar's movement.
To give players even further control, new Predator Helios Series laptop, the Helios 500 includes multiple ports: one HDMI 2.1, one mini-DP 1.4, two USB Type-C Thunderbolt™ 4, three USB 3.2 Gen2 ports that support offline charging, and one RJ45 port. An Intel® Killer™ E3100 Ethernet Controller, Intel® Killer™ Wi-Fi 6 AX1650 and Killer™ Intelligence Center provide gamers with better connectivity and lower latency, while features like DTS:X Ultra audio and 3D simulated surround sound allow for an even more immersive experience. Additionally, optional Intel® Killer™ DoubleShot™ Pro 5G combines the power of 5G with Intel® Killer™ Ethernet and Wi-Fi products for blazing-fast gaming experiences no matter how users stay connected. Intel® Killer™ DoubleShot™ Pro 5G can smartly route important gaming traffic to the fastest network connection available for fun.
Pricing and Availability
New Predator Helios Series laptop, the Predator Helios 500 (PH517-52) is available in Currys and Ebuyer for £3999.
Press Release