Game News
New Super Hero Team "Warriors Of The Sky" in Marvel Future Fight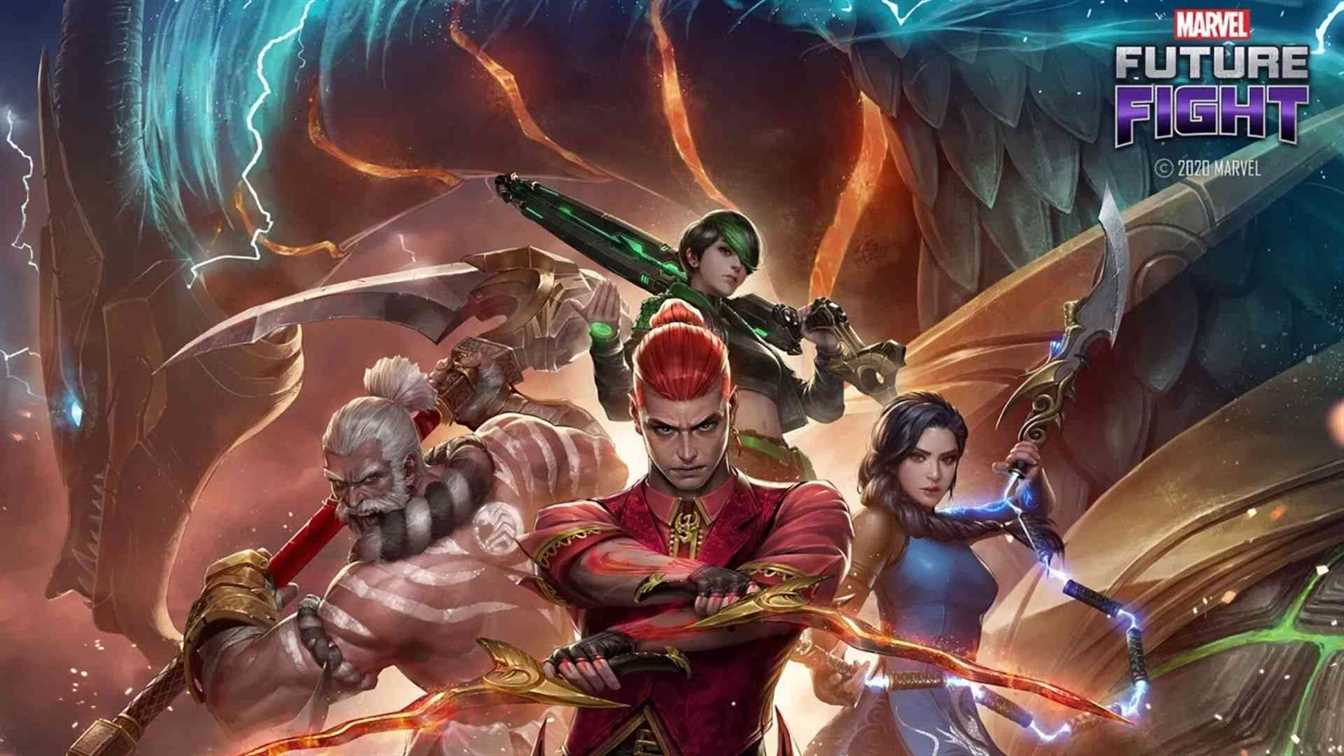 Revealed earlier at the Thailand Game Show in October 2019, Netmarble announced their all-new original team of four Marvel Super Heroes. 'Warriors of the Sky' can now be recruited in today's MARVEL Future Fight update. New uniforms, gameplay systems, and other improvements have also been added to celebrate the inclusion of the MARVEL Future Fight-exclusive playable characters.
New Super Hero Team "Warriors Of The Sky" in Marvel Future Fight
The four Super Heroes that make up the 'Warriors of the Sky' team consist of Blue Dragon, War Tiger, Sun Bird, and Shadow Shell. Each character has unique powers and different backstories for players to learn, explore, and collect.
Today's update introduces 'Potential Awaken', a new system that allows heroes to gain new active skills. Heroes capable of awakening potential can be developed by satisfying their growth conditions.
In addition, Story Missions have been renewed with all-new system content. New Story Missions are introduced to enhance the Story's delivery and excitement to Agents.
Agents can also access new uniforms for Captain America, Iron Man, Black Widow and Captain America (Sharon Rogers).
Other improvements to MARVEL Future Fight include:
Crescent Upgrade – Crescent can be upgraded to Tier-3 to unlock new ultimate skills
Unlock 'Realize Potential' feature – Blue Dragon, War Tiger, Sun Bird, Shadow Shell, Songbird, White Tiger, Wiccan, Hulkling and Squirrel Girl
Other Updates – Enhanced Equipment and Custom Gear for game convenience