eSport
PawN announced his retirement from professional League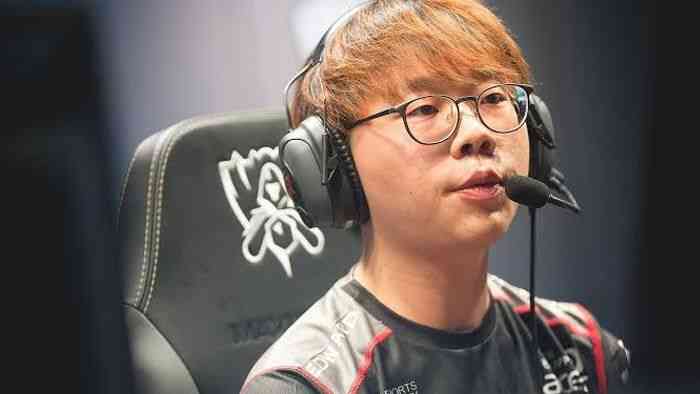 Kingzone Dragon X mid-laner Heo "PawN" Won-seok announced his retirement from League of Legends due to mental health issues. World champion mid-laner was diagnosed with heavy OCD back in late 2017. After struggling with his condition for a while, he was back at the professional scene. But PawN had recently taken the 2019 LCK summer split off to work on his condition after it worsened during last year's offseason.
The 22-year-old player announced his retirement via Facebook and talked about his struggles. According to the translation by Korizon's Ashley Kang, PawN said that he suffers from heavy OCD and cannot play League of Legends professionally if his setup was not in the exact way he needed it to be. This is not a surprise to the LCK fans as multiple people in the Korean community reported earlier this year that they saw PawN measuring his setup with a ruler in the LCK Arena.
Following is the translation of the PawN's statement on his Facebook thanks to Ashley Kang:
"Hello, this is Heo "PawN" Won-seok.
I'm sorry that it took so long for me to make this statement.
I'm sorry to Kingzone DragonX coaching staff, players and fans who trusted and worked with me throughout 2019.
I'm sorry, that's all I can really say …
I had taken a break due to obsessive-compulsive disorder.
I was hit with the compulsive disorder in
2018 and I could not play the game at all if I was not set up in exactly the way I wanted it to. I went to therapy, I went to mental clinics, and nothing was working. I began thinking of retirement, then I gave it one more go during 2018 Worlds. It was then when I found a set up that I could be satisfied with. I thought everything was ok, I began playing for Kingzone DragonX, I finished the spring split without issues.
But when the summer split came, I didn't expect the compulsive disorder would hit me again. In a different way, so suddenly.
I'm sorry that I've been a burden to the team and disappointed my fans.
I do not believe that I can continue playing as a professional player.
Thank you to every single fn who has supported me so far."
Apparently, this is not a rare sight as it happened to a lot of old League players. For example, Dopa has said that he literally cannot play the game with a different mouse/mousepad, and he has been using the same mouse for 7 years. He said he might even quit League for good if he can't find more versions of the same mouse. Flash, the legendary SC1 player, was also seen measuring his setup with a ruler on stage.
Heo "PawN" Won-seok had a legendary career winning titles across both the LCK and LPL. PawN was known after his legendary performance during the 2014 World Championship as a mid-laner, bringing his team Samsung White the title.