Game News
PUBG Lite Is Being Shutting Down Officially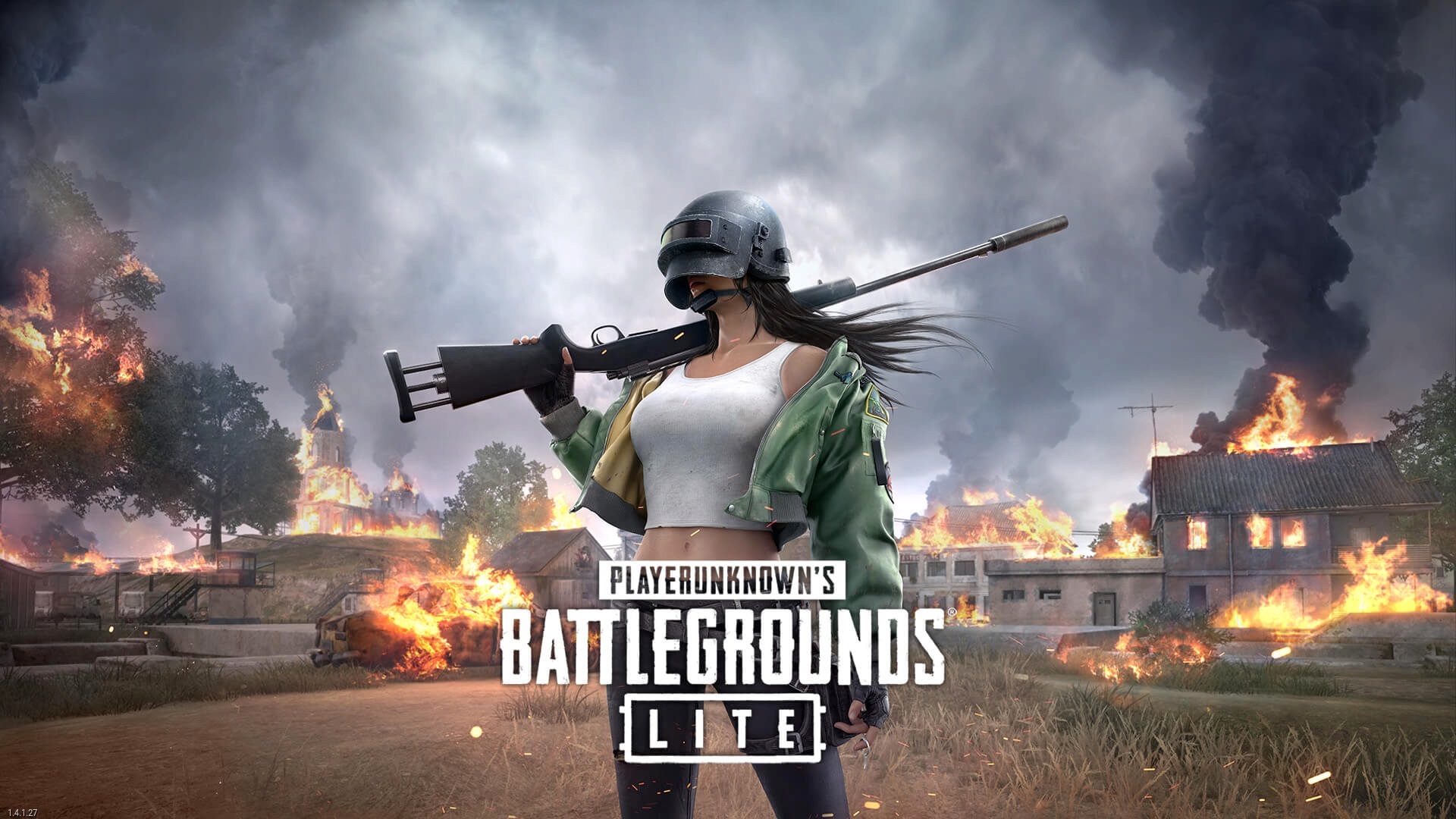 Back in 2019, a Lite version of the original PUBG came out in order to support the low and mid-spec computers. Sadly, it has come to an end.
PUBG Lite is going to shut down soon
Eventually, we can consider PUBG Lite a success. Because it still has thousands of active players as of now. But it looks like the developers are not happy with it. You could play it without the need for some expensive hardware. And now, nearly after four years, the developers decided to shut it down. We learn this via an official blog post on the website of the game.
"We are deeply grateful for the passion and support from the astounding number of PUBG LITE fans that have been with us. During the strenuous times of the COVID-19 pandemic, we hope that PUBG LITE was able to provide our fans with a fun way to stay safe. Unfortunately, we have made the difficult decision to close service after much deliberation and the time has come for our journey to end. We regretfully inform you that the service of PUBG LITE is scheduled to end on April 29th, 2021 (UTC)," says the blog post.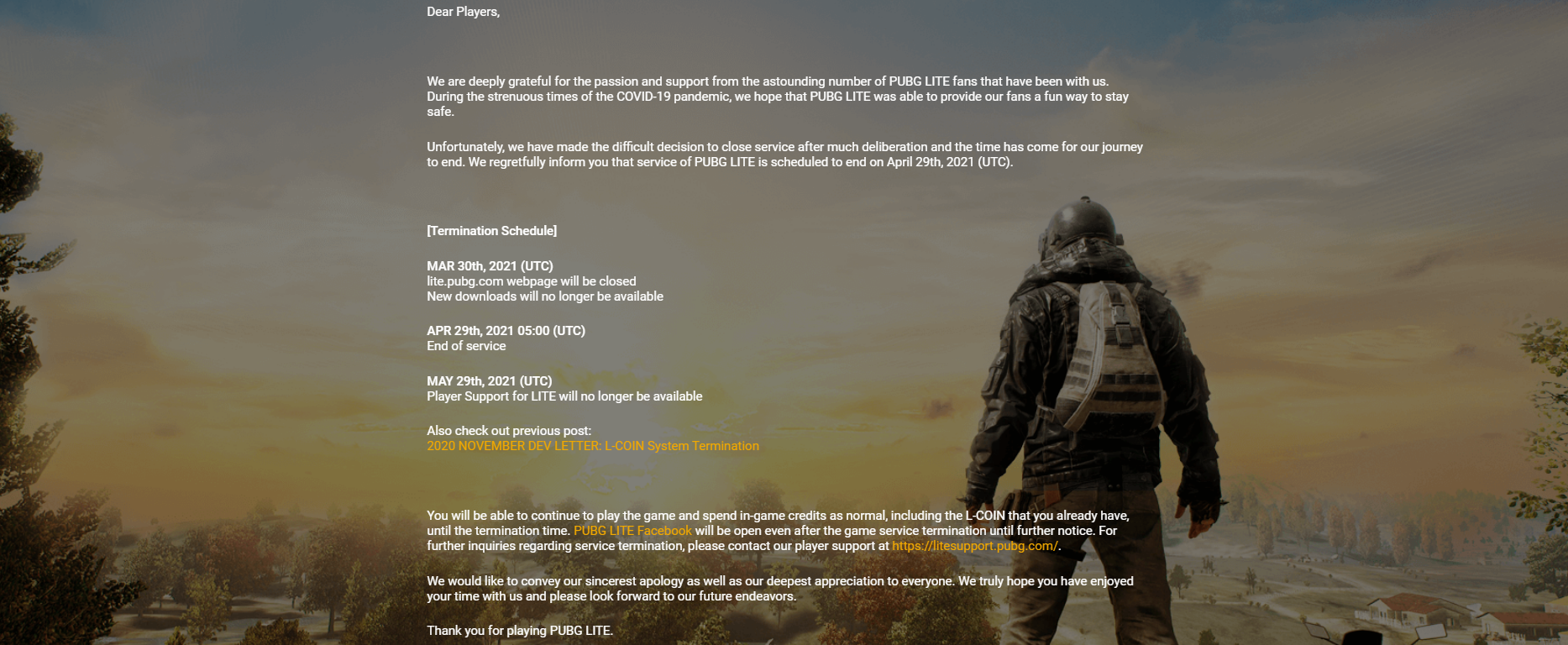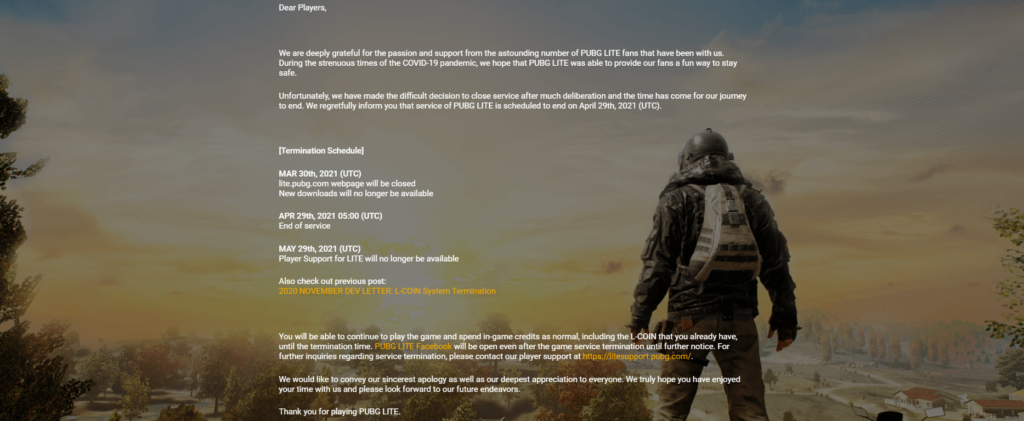 We eventually don't know the exact reason for the shutdown. The official website doesn't support new downloads anymore. And starting from April 29, players will no longer be able to play the game anymore. Also, customer support will also continue to give support until April 29. Players can still play the game in order to complete missions and spend in-game currency.
Eventually, there is something interesting: The Facebook page will not shut down after the game will completely shut down. We really don't know the reason for it but this may be a signal for the game may come again in the future if the developers will be ready. And again, so long…