Game News
The UK games industry will give 85.000 games free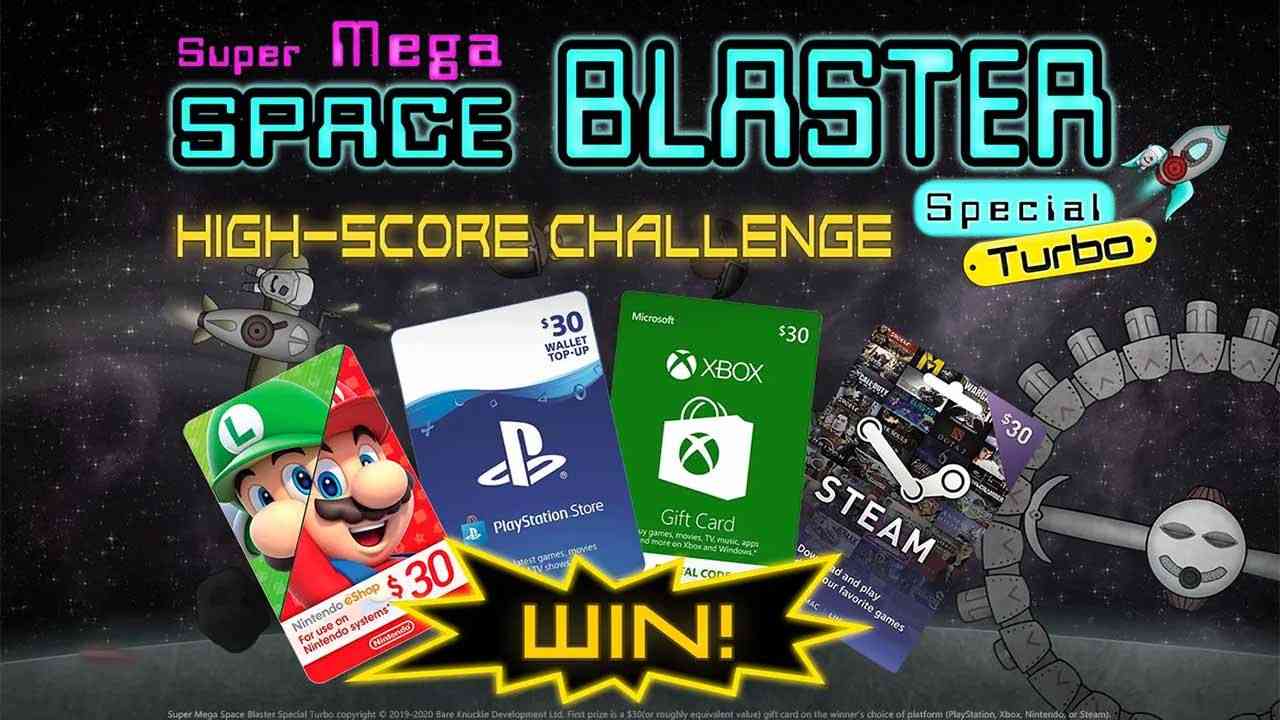 Bare Knuckle Development are excited to announce the 'Space Blaster High-Score Lockdown Challenge' launching on 4th May 2020 and ending on 1st June. During this time players are invited to submit their Super Mega Space Blaster Special Turbo high-scores on Twitter to be added to the challenge leaderboard. At the end of the challenge the top three scores will win digital vouchers, for Nintendo eShop, PlayStation®Store, Xbox, or Steam, of $30, $20 and $10 (or equivalent value in a different currency) consecutively. The further seven players in the top ten will win a copy of the game on their platform of choice which they can keep, give to a friend or use for a giveaway.
The UK games industry will give 85.000 games free
Bare Knuckle Development hope that the challenge will give Space Blaster fans some entertainment and boredom relief during lockdown. From the 4th May the game will have a 30% discount on most platforms allowing people who don't yet own the game to take part in the challenge for a bargain price. Bare Knuckle Development have already given away hundreds of copies of Super Mega Space Blaster Special Turbo during lockdown and are now taking part in the UKIE 'Games for Carers' initiative (in collaboration with Keymailer). They have donated more than 250 copies of their retro space blaster, Super Mega Space Blaster Special Turbo, to the initiative which aims to give over 85,000 digital game codes from more than 85 game developers to our fantastic NHS workers.