Game News
Razer Kiyo Pro Review: One of the Best for Broadcasting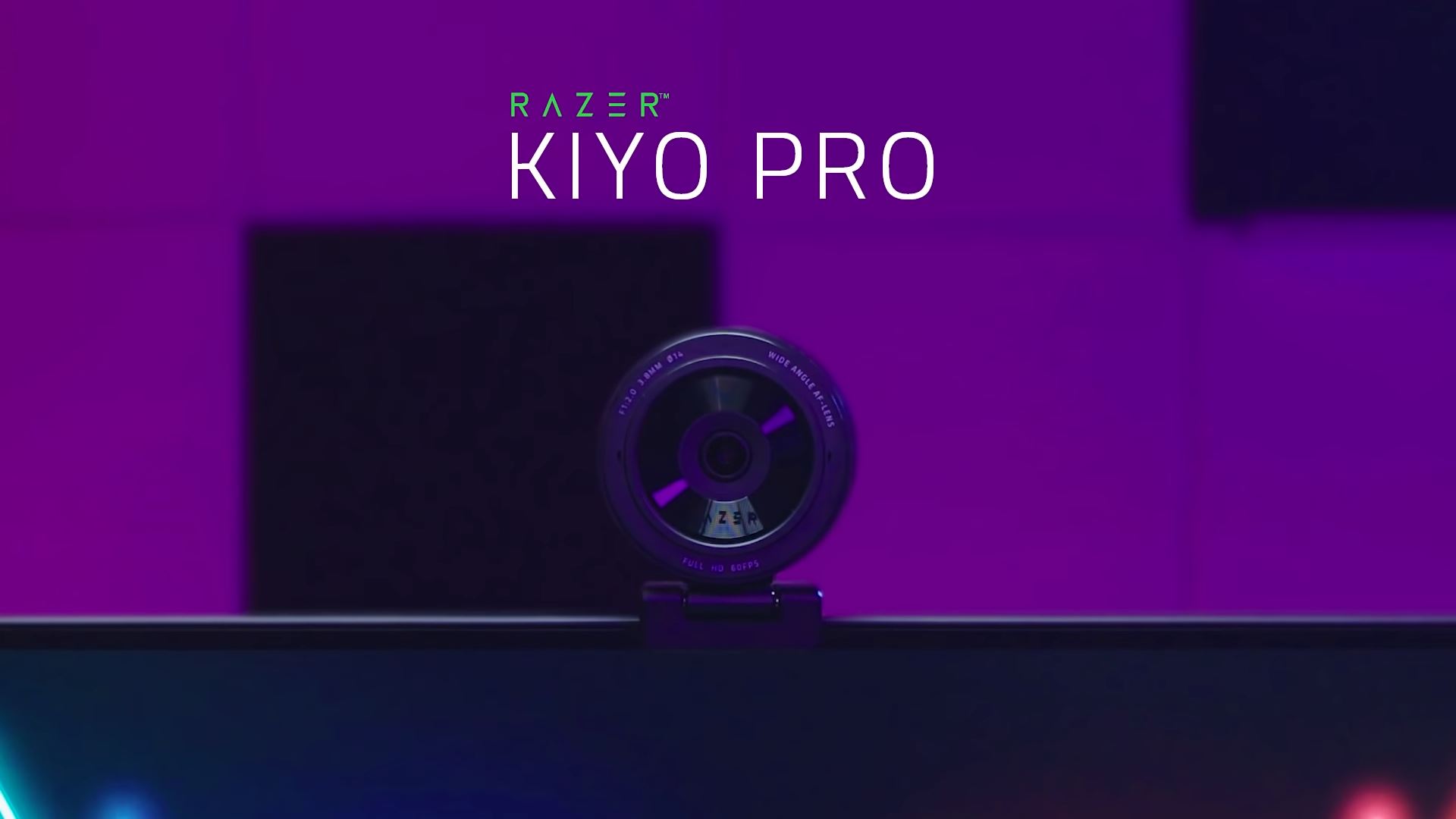 Web-cams have become an important part of our lives, especially due to the epidemic period. Web cameras, which normally mostly attract professional players or broadcasters, are now on the radar of users who have to work from home. Razer Kiyo Pro, which was first announced three months ago, is a model that is mostly in the focus of the gamers, but also opens the door to such different uses. So let's start our Razer Kiyo Pro review.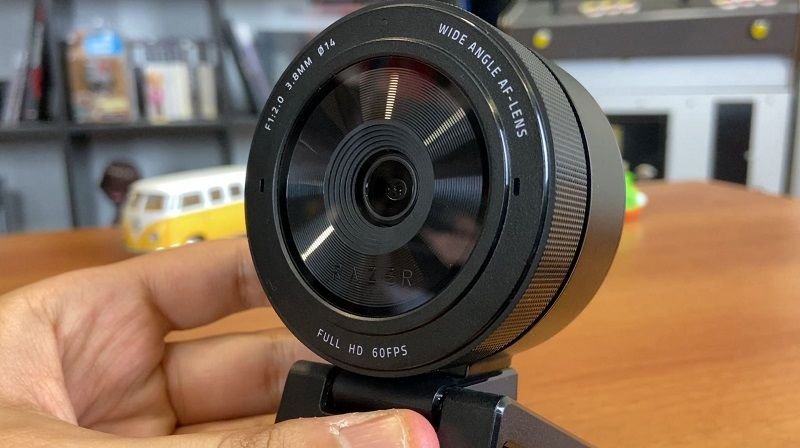 When we look at its features, we can say that it is a product in the higher segment. Now let's look at the general features of this model in our article.
Razer Kiyo Pro Review
Razer Kiyo Pro is actually a webcam that follows the footsteps of the recently released Kiyo model. We can say that the company fixed the criticized aspects of this model and made the needed improvements in the Kiyo Pro model. Razer Kiyo Pro has important changes in terms of both design and hardware.
Razer Kiyo Pro Design
First of all, when we look at the design, we see a larger camera than the previous model. The lighting part of the Kiyo model has been removed and the camera has been extended towards the rear. When you take a look at it, we can say that it has a similar appearance to the lenses we see in photo cameras.There is also a LED light on the camera that turns on when camera turned on. On the back of the camera with USB 3 support, we see the Type C port. A 1.5 meter braided cable is included for this port.
One of our favorite points in the design was the lower part of the camera. This part is used for positioning on the monitor as well as a small tripod. Moreover, you can attach the camera to a tripod with this part or by removing the apparatus below. There is a tripod socket both under the camera and under this apparatus. A cover is also included with the Razer Kiyo Pro model with Gorilla Glass 3 protection. This cover provides extra protection when not in use.
General Features
Now let's get to the camera features. Razer Kiyo Pro, which has a 2.1 MP lens, offers 60 FPS recording at 1080P resolution. Of course, if you wish, you can adjust both the resolution and the FPS setting to 24, 30 or 60. One of our favorite aspects of the camera was the Adaptive Light Sensor. This sensor allows you to get a good performance especially in light sources. For example, we can say that it minimizes the light bursts on your face and provides good performance in case of exposure to reverse light.
In addition to these features, HDR support is also included in the camera. We really liked the HDR performance of the camera that works in HDR mode for 30 frames. It allows you to get better results in terms of both lighting and color saturation.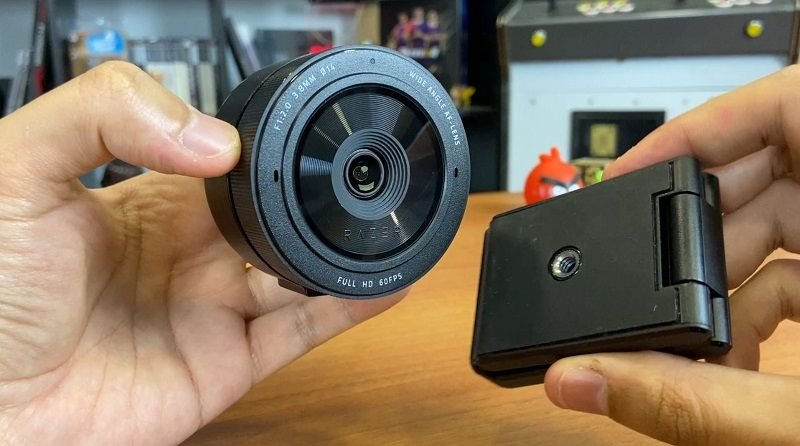 The biggest problem with the camera while we are writing our Razer Kiyo Pro review is the focus part. When you bring an object close to the camera, you can see it focuses very quickly. But in normal use, focus problems occur occasionally. This focus problem will probably be fixed by a software update. But as it stands, you may have problems with focus in dark environments or if you have a black clothes on.
When we come to the software features of the camera, we see that the manual focus option is also included. In this way, it is possible to overcome the focus problem. Three different angles, narrow, medium and wide, are also included through the Razer Synapse application. Of course, a slight fisheye effect is noticeable in the wide angle. Apart from ready-made templates, you can also make adjustments such as brightness, contrast or white balance through this application. If these settings are not enough for you, there is also a direction to the camera settings of Windows.
There is also a microphone option on the Razer Kiyo Pro. This microphone with a sensitivity of -38 db gives very good results for daily use. So I can say that it is sufficient in situations such as a meetings or chatting with your friend. But it's not a good enough microphone to do professional voiceovers.
Interface
Thanks to the Razer Synapse application, you can make many adjustments on the camera. There is a manual focus option here. Five different profiles are also included on this interface, which has three angle options; close, medium and wide. You can quickly switch between these profiles, as well as make changes to adjustments such as saturation, white balance, and brightness. In this interface where we can turn the HDR option on and off, there is also a shortcut where you can go to the Windows camera features.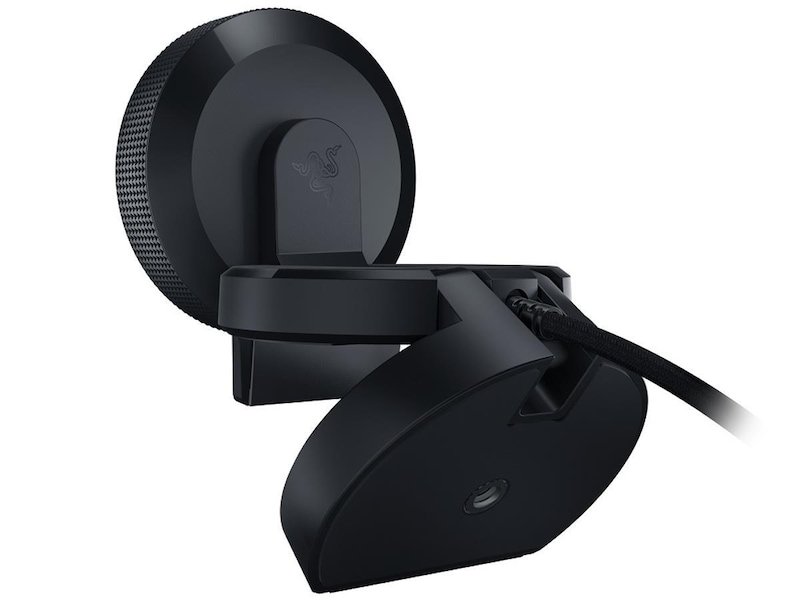 Razer Kiyo Pro Review: Conclusion
All in all, the Razer Kiyo Pro is one of the best webcams you can get right now. Apart from daily use, it also offers a good performance on the publisher accessories side. With its mobility structure and features such as HDR, it signals that it can be used in different ways. If you are looking for a good broadcast camera, we can say that Razer Kiyo Pro is one of the models you should definitely check out. We hope that you liked our Razer Kiyo Pro review. Stay tuned, enjoy.
Razer Kiyo Pro Specifications
Video resolution: 1080p 60/30/24 FPS – 720p: 60 FPS – 480p: 30 FPS – 360p: 30 FPS
Field of view: 103 °, 90 °, 80 °
Image resolution: 2.1 Megapixels
Connection type: USB3.0
Focus: Yes / Automatic
USB 3.0: YUY2. & NV12 (uncompressed)
USB 2.0: H264 codec. (compressed)
Mounting options: L-shaped mini tripod and tripod mount
Image setting customization: Yes
Cable length: 1.5 meters braided
Audio codec: 16 Bit 48 KHz Omnidirectional
Sensitivity: -38 dB