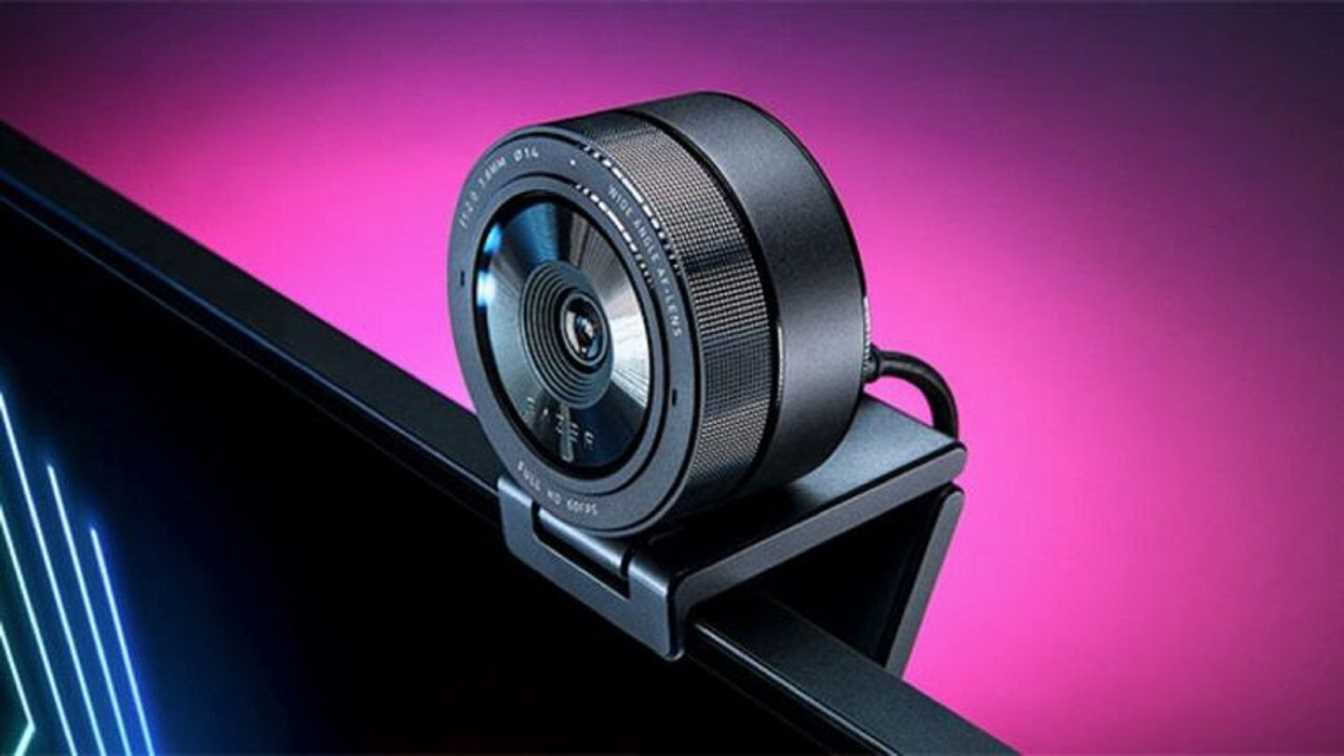 Razer Pro Kiyo, the new webcam offers quality images for professional viewing and video conferencing with video capability in any lighting condition.
Razer Kiyo Pro announced
The company announced the Razer Kiyo Pro. A USB camera with a high-performance Adaptive Light Sensor that provides also market-leading image accuracy even in low light. Also, combining the ultra-sensitive CMOS sensor with STARVIS technology. Kiyo Pro also offers professional-grade image quality in video conferences and broadcasts. Given that working from home is now a big part of professional life. The demand for better image quality in video calls is more than ever.
Built-in laptop cameras lack resolution and framerate for professional-looking conference calls, and most webcams have a hard time coping with less than ideal light, giving a dim, blurry video image that can affect a professional presentation. Therefore, Kiyo Pro solves these problems with its high-performance Adaptive Light Sensor. Providing superior viewing in almost any lighting condition.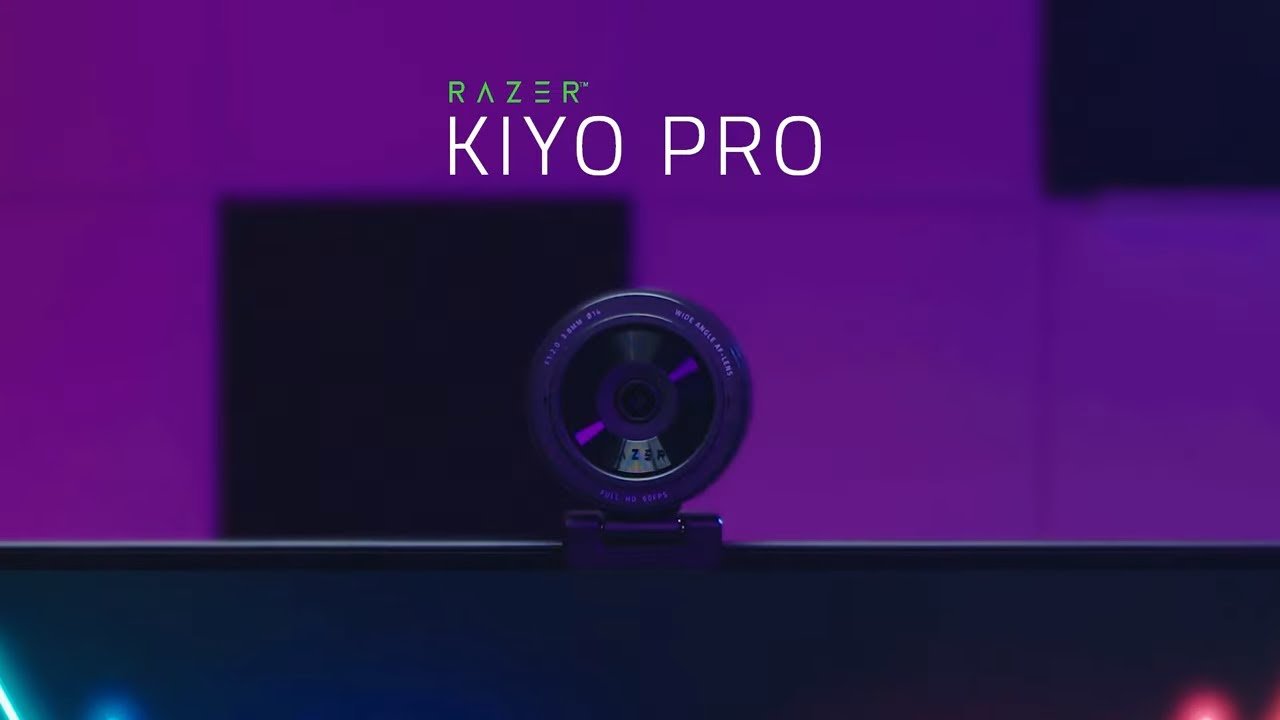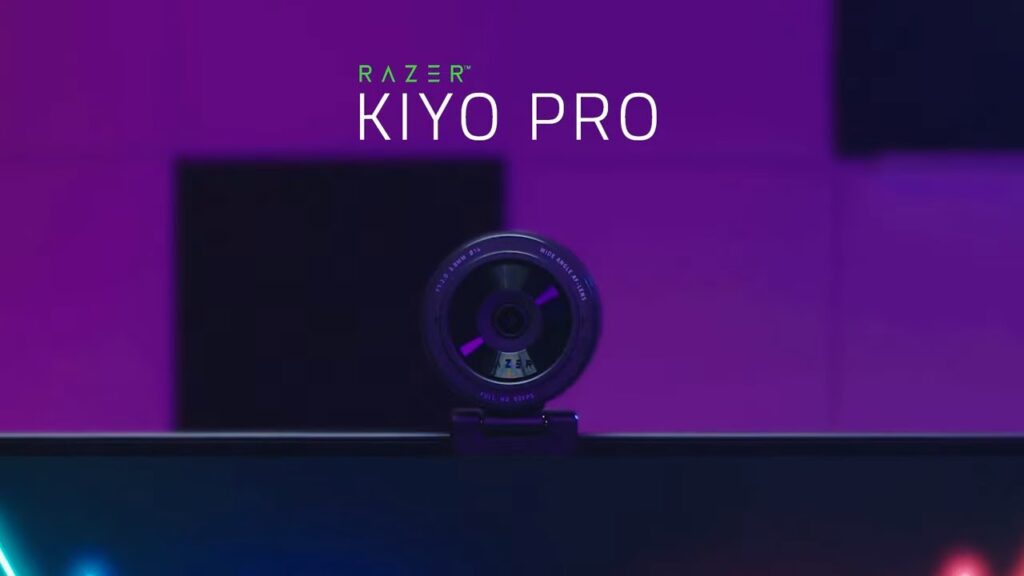 "Smooth and crystal clear video quality also in all lighting conditions is a vital part of the process. Both in video conferences and broadcasts." said Alvin Cheung. Senior Vice President of the Razer Peripherals Business Unit. "Also, with its amazing low-light performance. The Kiyo Pro is the ideal camera for both the home-working audience that aims to impress their customers and colleagues. Or for broadcasters who want to entertain their audience with a bright, vivid image.
If you want to take a glimpse at all the specifications of Razer Pro Kiyo, you can see them below:
Camera Features
Connection type: USB3.0
Image resolution: 2.1 Megapixels
Video Resolution: 1080p @ 60/30 / 24FPS, 720p @ 60FPS, 480p @ 30FPS, 360p @ 30FPS
Video encoding: H.264 codec
Still Image Resolution: 1920×1080
Customizing Image Quality Settings: Yes
Diagonal Field of View (FOV): 103 °, 90 °, 80 °
Focus Type: Automatic
Mounting Options: L-connector and Tripod (Not included in the box)
Cable Length: 1.5-meter braided cable
Microphone Features Razer Pro Kiyo
Channels: Stereo
Audio Codec: 16bit 48KHz
Polar patterns: Versatile
Sensitivity: -38dB