Game News
Resident Evil Village Ships 4 Million Copies Worldwide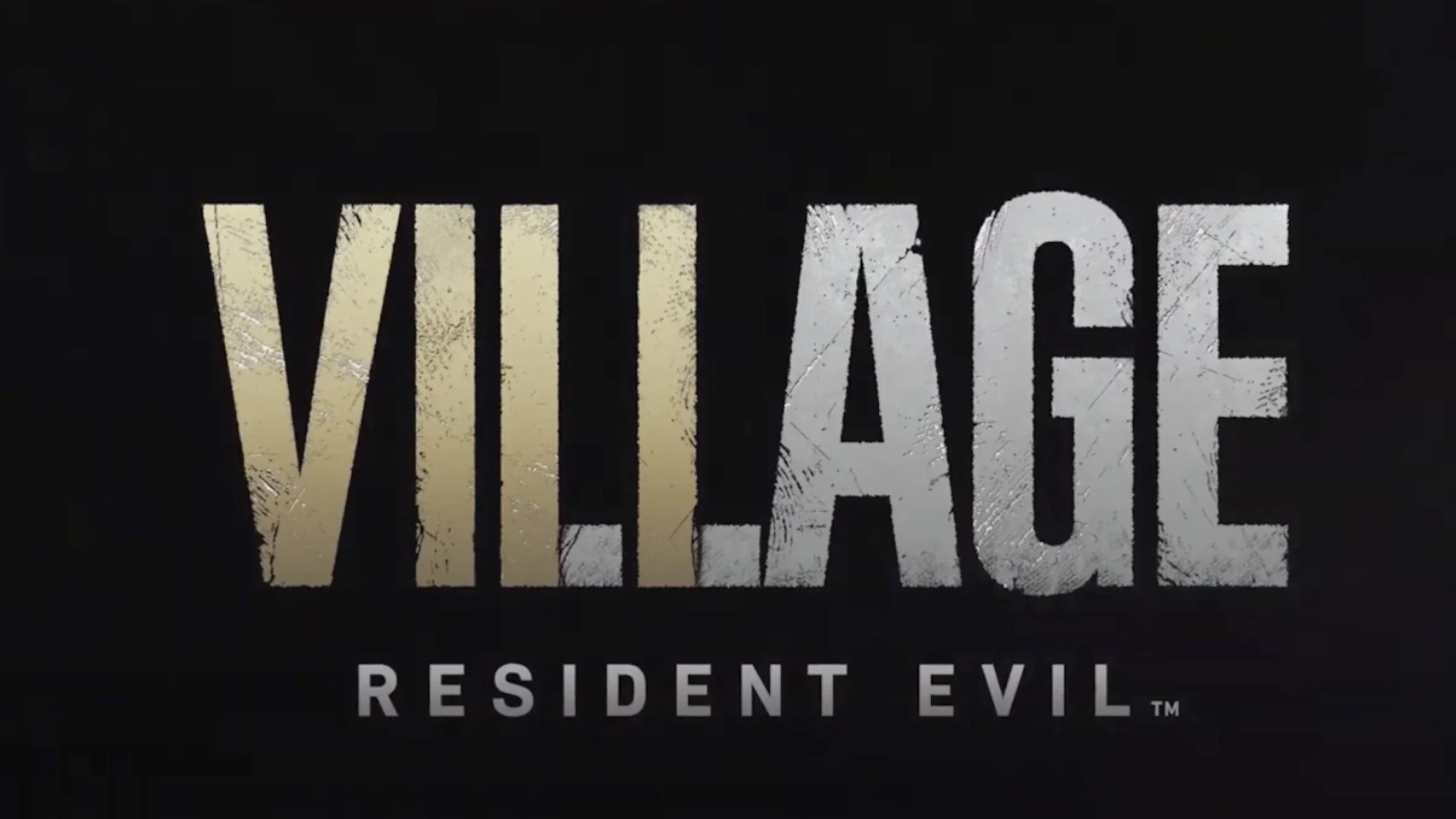 Today, Capcom announced that their latest survival-horror game Resident Evil Village ships 4 million copies all around the World.
Resident Evil Village ships 4 million copies despite the short time after release
Today, Capcom came out with a brand new press release. Telling the media that Resident Evil Village ships 4 million copies all around the globe. This also includes the sales of digital versions. It was already one of the most awaited games of this year. As it came out also for the next-gen consoles with impressive graphics and performance. The title is the successor of the previous title Resident Evil 7: Biohazard.
Just like the prequel, players take on the role of protagonist Ethan Winters as they delve into a new kind of survival horror set in a mysterious, snowy village. And from what it looks like, players really love the atmosphere as it has gained huge acclaim when it was first released. And the end game scenes also show us that the story will not end right here.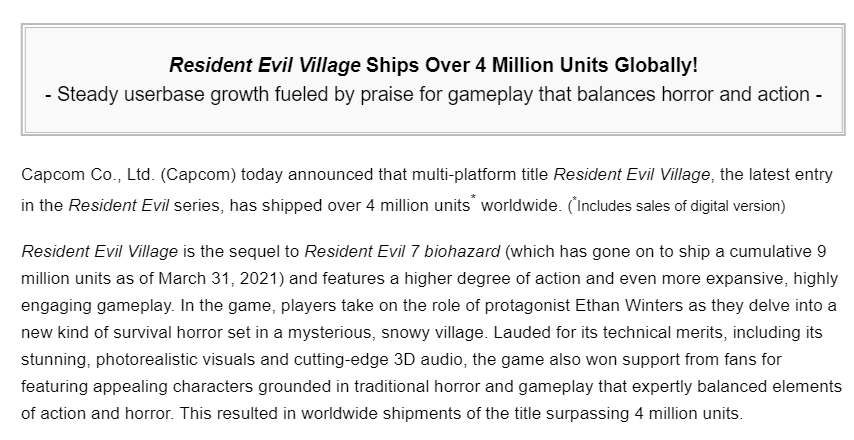 Except that Resident Evil Village ships 4 million, Capcom also notes that the company is really happy with the sales numbers. So we can surely say that it is a success for the Japanese game developer. However, some fans of the franchise were not really happy about the changes. That's why Capcom is also working on the remakes of the classic Resident Evil games. But we don't know if they will ever continue with the remakes. Because the company loves to take risks and tries to make new projects.
The latest announcement of these experimental releases is Resident Evil 4 VR. Yes, the classic Resident Evil game adapted to the VR. We don't have any details about it as of now, but many people think that they will come with new gameplay on the upcoming E3 event.