Game News
Riders Republic Delayed Ubisoft Announces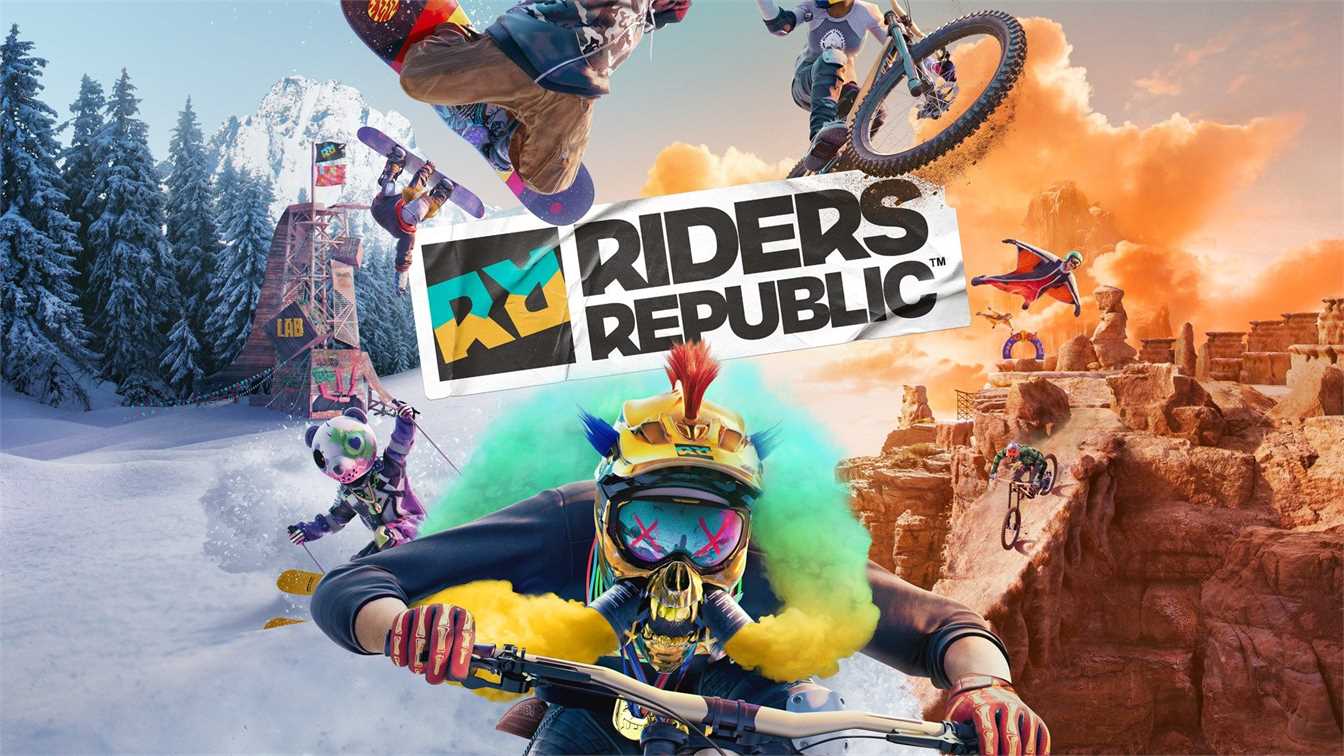 Ubisoft's massively multiplayer online racing title Riders Republic got a delay today. The game was going to come out on February 25
Riders Republic got a delay due to more development time.
Riders Republic was going to arrive on PC, PS4, PS5, Xbox One, and Xbox Series X/S on February 25, 2021, and it sounds like Ubisoft isn't ready to provide a more specific release date to replace the old one yet. We can understand from this that the game isn't eventually ready. And it is not going to be ready soon. So, we will have to wait a little more.
The outdoor crossover racing game Riders Republic is coming to Google Stadia, PlayStation 4, PlayStation 5, Windows PC, Xbox One, and Xbox Series X. Players will ski, snowboard, bike, and glide in "an extreme sports fantasyland" set in virtual versions of U.S. national parks, including Bryce Canyon, Yosemite Valley, Sequoia, Zion, and Mammoth Mountain.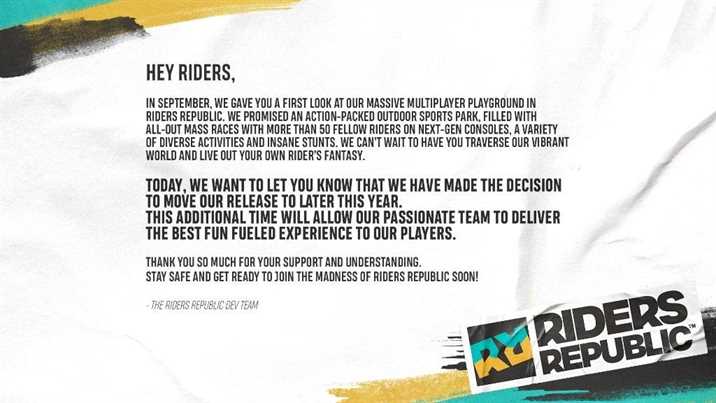 Riders Republic is being developed by Ubisoft Annecy, the team behind Steep. And it looks like a sequel to the popular extreme-sports game. But this time, we will be able to use much more vehicles and equipment compared to Steep. It will definitely be interesting to race with 50 players around the world using different equipment and vehicles.
"Today, we want to let you know that we have made the decision to move our release to later this year. This additional time will allow our passionate team to deliver the best fun fueled experience to our players. Thank you so much for your support and understanding. Stay safe and get ready to join the madness of riders republic soon!" Says on the official Twitter account of the title. You can watch the official announcement trailer just below if you haven't already. Because the title can be easily overlooked. You may not have seen it before.