Game News
Scott Pilgrim vs. The World: The Game Complete Edition Released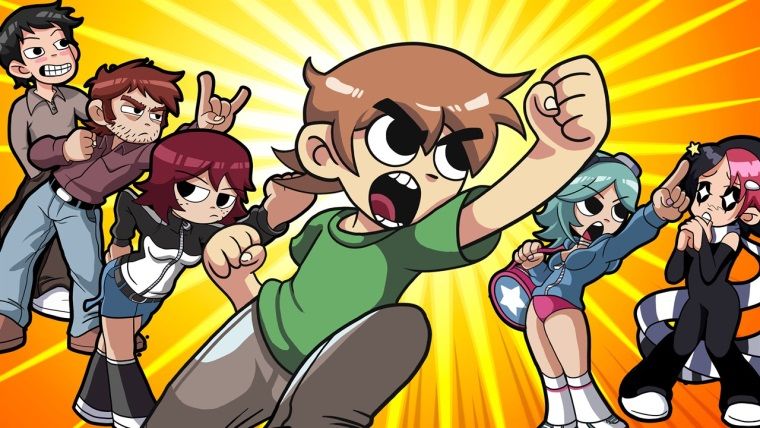 Scott Pilgrim vs. The World: The Game is back with the Complete Edition version. The game, which is released on platforms such as PC, PS4, Xbox One, and Stadia, can also be played on next-generation consoles thanks to its backward compatibility system. The statement made by Ubisoft about the game is as follows;
Scott Pilgrim Challenges The World Once Again
In this unique mix of style, humor, and classic gameplay, players must help Scott Pilgrim fight enemies for love. Including the "seven-league of exes". Gamers can now reinvent this 2D arcade beat 'em up game inspired by the iconic graphic novel franchise. Besides, the 2010 Universal Pictures movie. Fans of the game include the 8-bit animation by Paul Robertson, Anamanaguchi's critically acclaimed soundtrack and Scott Pilgrim, etc. Bryan Lee, creator of The World graphic novel series, will fall in love again with the original cutscenes of O'Malley.
Additionally, players can play as a team with up to three friends locally. Furthermore, online to defeat enemies, stimulate each other, and share health and coins. Groups of friends can compete in subspace mini-games and wildly burning balls, challenge each other in epic Battle Royale matches, or play together in Boss Rush and Survival Horror modes.
Standard Edition – Includes a reversible cover featuring new artwork from original game artist Mariel Cartwright. Besides, series creator Bryan Lee O'Malley, "Leo's Place" ticket stub, and a colorful guidebook.
Classic Edition – Includes main game, luxury hardcover retro box, soundtrack CD from Anamanaguchi, folded world map, and stickers.
K.O. Edition – Classic Edition includes "Sex Bob-omb" guitar picks, drum drumsticks, soundtrack in tape format, a set of glossy trading cards of seven cards. Also, a hardcover guidebook written by Jeremy Parish. All K.O. Edition items come in an authentic, hinged hard-coated musical instrument chest that can be opened in three dimensions, containing light and sound.