Game News
Soak Up the Sun at the Terrmian Waterpark, Now Open in Black Desert SEA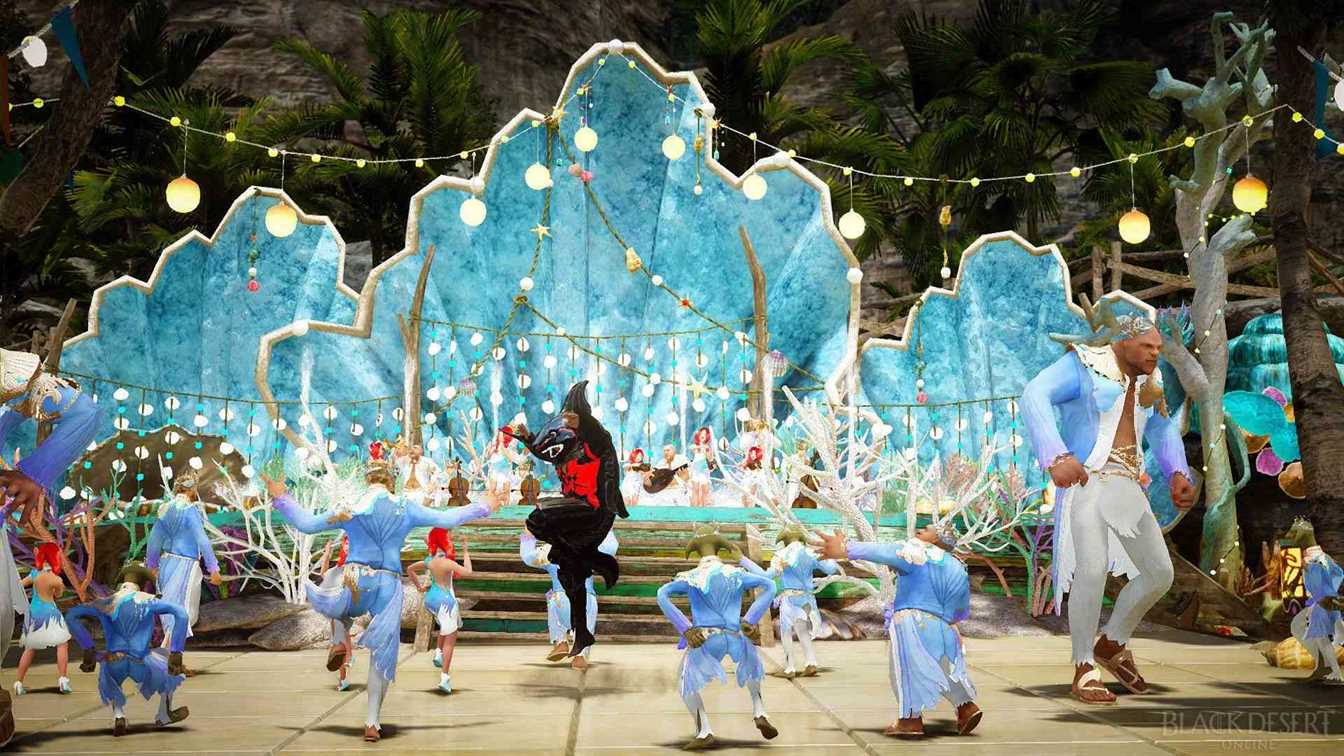 The full force of summer has left many longing for a breather from the heat, and Black Desert SEA is preparing to answer these wishes with the return of the Terrmian Waterpark! With a boatload of prizes docked and ready to be unloaded, Adventurers are grabbing their gear and heading over to enjoy the festivities!
Soak Up the Sun at the Terrmian Waterpark, Now Open in Black Desert SEA
Starting today, Adventurers can enjoy some fun in the sun by participating in the various events that the Terrmian Waterpark has to offer. The nighttime treasure hunts for rare materials are proving to be quite popular amongst Adventurers, but everyone is participating in other activities to get Terrmian Coins as well. These can be exchanged for cosmetic accessories, cooking items, and Shakatu's Rarity Boxes containing high-grade items like Tungrad accessories and Advice of Valks. Those wishing to dress for the occasion can also collect Terrmian Seals and exchange them for a swimsuit! This waterpark is open for a limited time, so everyone in Black Desert SEA is making sure that they don't miss this opportunity to shake off the summer heat!
Waterparks are not the only thing summer is beckoning forth in Black Desert SEA, for fairies have grown eager to assist Adventurers on their journeys by preparing a login rewards event. From July 18 to August 21, those who log in can receive various items including ones that will help them gain the loyalty of a fairy companion. Adventurers can also grab some Shakatu's Seals through this event, which can be traded with Dellus for valuable rewards, including Weapon Exchange Coupons. With so many rewards for Adventurers to take advantage of, more fairies are expecting to join up with them on their summertime travels!
The continuing popularity of Shai has also prompted an extension of the Permanent Access event. Newcomers to Black Desert SEA now have until July 31 to get full access to the game by logging in for 7 days and reaching level 50 using a Guest Pass Coupon. New Adventurers can easily join in the summer fun for a plethora of rewards.