Game News
Super Bomberman R Online Is Out For Free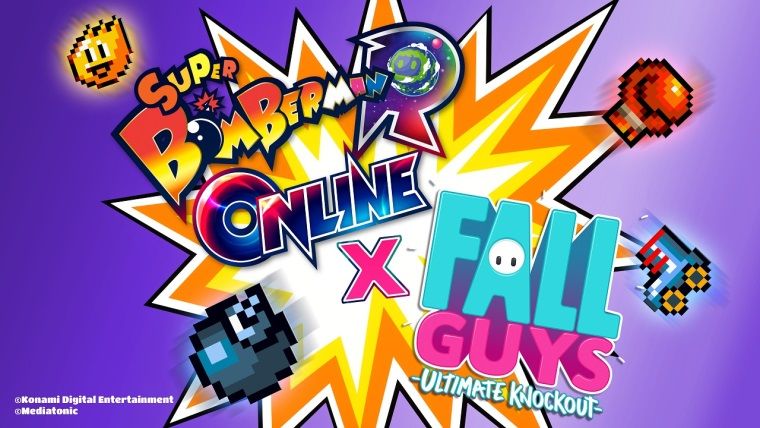 Super Bomberman R Online, which is completely free to play, is released for free on PlayStation, Xbox, Switch, and Steam. One of the most enjoyable games of a period, the game was renewed with the name Super Bomberman R Online, and it was released completely free to play. Having started its first season, the game will support the main dynamics of the classic series with new gameplay. The official statement about the game's launch and 1st season is as follows;
Super Bomberman R Online is out for free
Konami Digital Entertainment, B.V., and Mediatonic announced that SUPER BOMBERMAN R ONLINE, officially released today, will host the inaugural Fall Guys: Ultimate Knockout crossover.
As part of the collaboration, starting today, all Super Bomberman R Online players will be able to get a very special "Bean Bomber" character – so for the first time, a Fall Guy character is featured in another game! The character is free to all players and will remain in the game until further notice. While players struggle to survive and stay ahead of their opponents in the brand new Battle 64 mode and much more, "Bean Bomber" dives into the battlefield to stay away from bombs.
It's not over! Bomberman is also a guest of Fall Guys: Ultimate Knockout and is coming to dust off the game with the Bomberman costume, which can be purchased from the in-game store for 10 Crowns starting June 4th.
Fall Guys "Bomberman" skin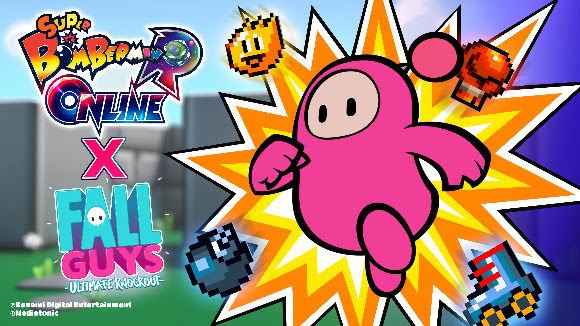 SUPER BOMBERMAN R ONLINE is currently free to download and play on PlayStation®4, Xbox One, Nintendo Switch ™, and PC. The game also supports PlayStation®5 and Xbox Series X|S platforms.