Game News
The Accessory Outlet Announces UK Shipping of the NEOGEO Mini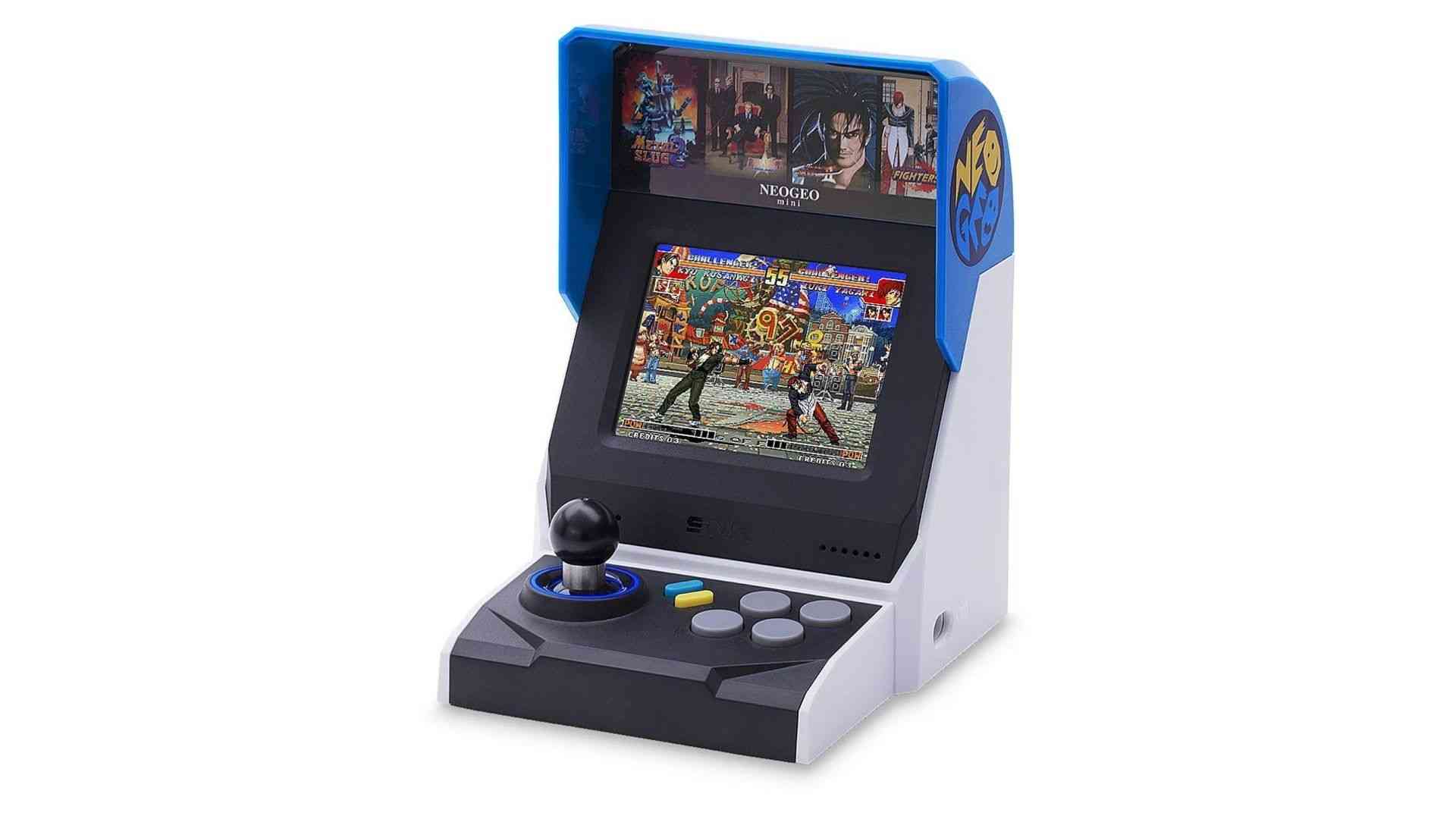 The Accessory Outlet, sister business to Venom, a leading UK provider of quality gaming accessories, announced today that UK shipping his begun for the NEOGEO™ Mini, the highly-acclaimed advanced portable entertainment system that's part mini-arcade and part classic console.
The Accessory Outlet Announces UK Shipping of the NEOGEO Mini
With higher than anticipated demand via pre-orders, initial stock of the NEOGEO Mini sold out almost immediately, however The Accessory Outlet wish to inform gamers that limited console stock is available now via their own website: accessoryoutlet.co.uk. In addition, further stock is available via retailers including Argos, Game, Littlewoods, Very and Amazon.
Already a hit amongst retro collectors, arcade fans and gamers of all ages, the NEOGEO Mini is a stunning miniature recreation of a classic arcade machine, sitting proudly on any table-top, powered via USB and complete with 3.5inch display. Driving the action is an arcade-style control stick, stereo speakers and a full complement of action buttons, allowing gamers to relive dozens of classic games with no need for an external monitor or display.
When playing at home or with friends, the HDMI output allows for simple connection to the TV, while gamers can even plug in up to two NEOGEO Mini PAD controllers (Sold Separately) and relive classic two-player action in HD from the comfort of their own living room.
"We've been overwhelmed with the positive response from the gaming community and retail alike upon launch of the NEOGEO Mini," said Tom Hodge, Director of Sales for The Accessory Outlet. "It's obvious that this high-quality system has struck a chord with gamers who understand the timeless appeal of the NEOGEO library. We apologise to all our customers who are having difficulty finding stock available, however, we are doing all we can to bring in additional hardware as quickly as possible and would like to thank our customers for their patience and support."
NEOGEO Mini Games
The premier name in arcade entertainment, NEOGEO Mini includes no less than 40 timeless classics providing endless entertainment, listed below:
Action:
Metal Slug, Metal Slug 2, Metal Slug 3, Metal Slug X, Metal Slug 4, Metal Slug 5, King of the Monsters, King of the Monsters 2, Sengoku 3, Magician Lord, Blue's Journey, Shock Troopers, Shock Troopers 2nd Squad, Robo Army, Crossed Swords, Mutation Nation, 3 Count Bout
Fighting:
King of Fighters 95, King of Fighters 97, King of Fighters 98, King of Fighters 2000, King of Fighters 2002
Art of Fighting, Fatal Fury Special, Real Bout Fatal Fury, Garou: Mark of the Wolves, Samurai Showdown II, Samurai Showdown IV, Samurai Showdown V Special, Last Blade 2, World Heroes Perfect, Kizuna Encounter, Ninja Masters
Sports:
Top Players Golf, Super Sidekicks, Football Frenzy
Shooting:
Blazing Star, Last Resort, Ghost Pilots
Puzzle:
Puzzled
NEOGEO Mini retails for an SRP of: £129.99, with additional NEOGEO Mini PAD controllers available for an SRP of: £24.99.