Game News
The Last of Us 2 Dethroned The Witcher 3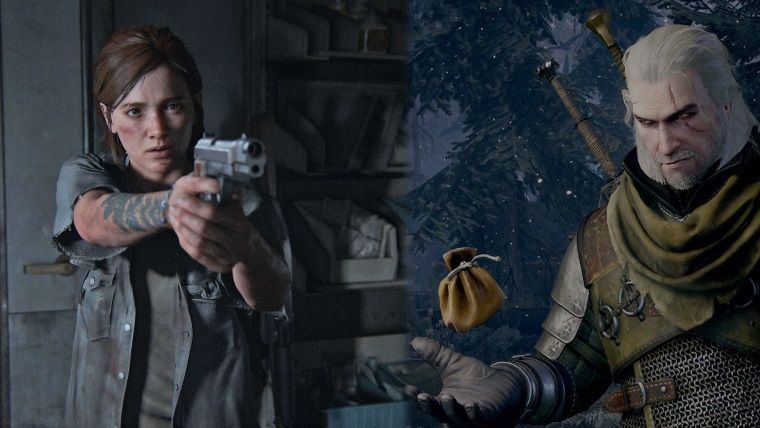 As you know, The Last of Us 2, which was chosen as the game of the year in many areas, now has its eyes on the throne of Witcher 3. The Witcher 3 – Wild Hunt, which has managed to hold the title of being the most awarded game ever since 2015, no longer has that title. Developed by Naughty Dog, The Last of Us: Part 2 received a total of 262 different year's game awards, becoming the most awarded game ever.
The Last of Us 2: The Most Award-Winning Game of The Year!
Naughty Dog's game won a total of 262 awards in 2020, according to Gameawards.net. This shows that The Last of Us 2 has become the most awarded game to date when compared to the winners of previous years. The website, which brings together the awards given by the media organizations and the awards of the readers. Also, shares the most awarded games every year. You can take a look at which games have seen the top starting from 2003 until 2020. Released last year, The Last of Us 2 takes to the top, surpassing CD Projekt RED's The Witcher 3 – Wild Hunt.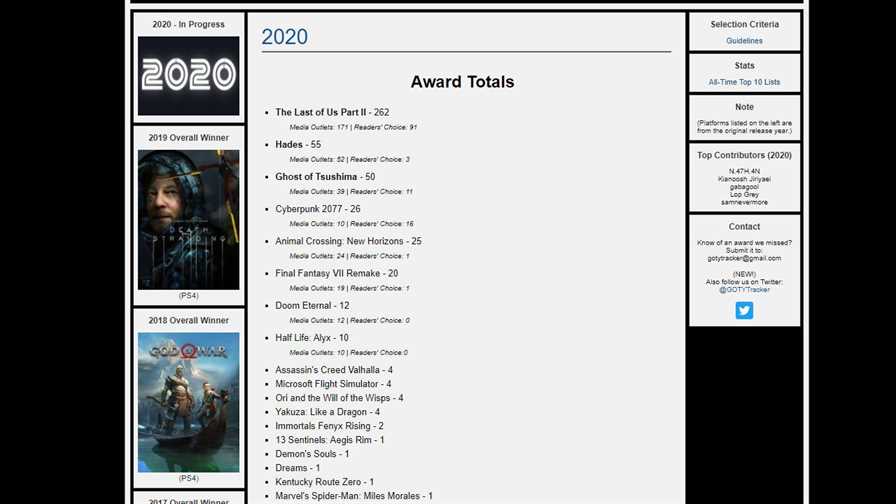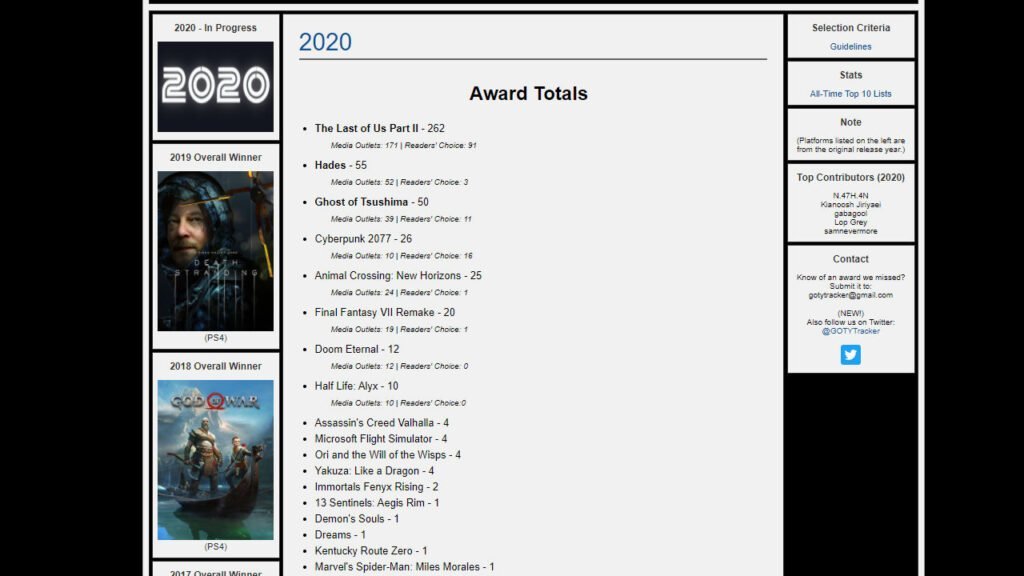 Previously, we have winners such as Death Stranding in 2019, God of War in 2018. Besides, The Legend of Zelda: Breath of the Wild in 2017. Going further back, Star Wars: KoToR, one of the unforgettable classics with Bioshock in 2007, Resident Evil 4 in 2005, and Half-Life 2 in 2004, was the site's first winner and became the most awarded game in 2003.
At the same time, according to the site, Last of Us followed by Hades, which an independent game. It ranks second with 55 awards, receiving 52 awards from media organizations and 3 from readers' selections. Third place is the Ghost of Tsushima with 29 Media, 11 reader awards. Besides, Cyberpunk 2077 with 10 media awards, 16 readers.