Game News
The Legend of Zelda: Skyward Sword Announced For Switch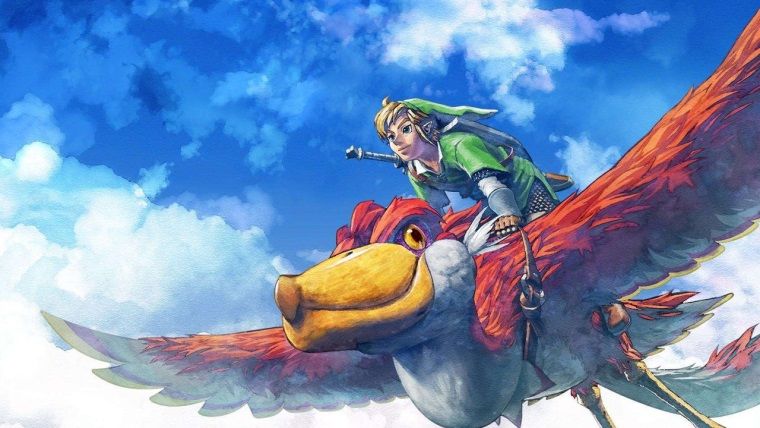 One of the announcements made at the Nintendo Direct presentation last night was the Switch version of The Legend of Zelda: Skyward Sword. Skyward Sword, one of the most different productions of the series, was released for the Nintendo Wii console in 2011 and attracted attention with its control structure. After 10 years, it will be presented to Switch users with its renewed version this time.
The Legend of Zelda: Skyward Sword Announced For Switch
Nintendo has announced The Legend of Zelda: Skyward Sword HD for Switch. It will launch on July 16 for $ 59.99. Thanks to Joy-Con on the Switch, the Skyward Sword, which we can play just like in the Wii but in an improved way. Also, the game will offer a control structure assigned to its analog structure for the Switch Lite version. Nintendo's statement and announcement trailer about the game is as follows;
First released for the Wii in 2011 and depicting the creation of Master Sword. As well as the oldest story in the series timeline. The Legend of Zelda: Skyward Sword now comes with improved frame rate and graphics and smoother and more intuitive controls in addition to Nintendo Switch. This advanced version of the game runs at 60 frames per second. Also, you can choose to play using motion control with two Joy-Con controllers, similar to the original. Or play games with the Nintendo Switch Pro Controller, in handheld mode, or on Nintendo Switch Lite using push-button controls.
A number of themed Joy-Con controllers will be released with the game. The theme of the right Joy-Con control is the Master Sword's visual, on the left is the Hylian Shield motif. The Legend of Zelda: Skyward Sword HD and themed Joy-Con will be released for Nintendo Switch on July 16. The game will be available for pre-order on the Nintendo eShop shortly after the presentation.
The Game Soars Onto Nintendo Switch!
Take to the skies, draw your sword, and experience the earliest story in the Legend of Zelda series. Join Link in his high-flying quest to save Zelda, a childhood friend who must confront her destiny. Soar between floating islands and descend to the treacherous surface world in this updated HD version of The Legend of Zelda: Skyward Sword.
Master Realistic Swordplay that Matches Your Movements
Swing your sword and angle your slashes to uncover and break through opponents' defenses using intuitive motion controls. Link will match the angle of each strike you make with the Joy-Con controller, creating immersive swordplay that relies on strategy and accuracy. Movements feel smoother and more immediate thanks to the Nintendo Switch system's increased processing power and HD graphics. Take advantage of the newly-added button only control scheme — perfect for playing in handheld mode or on the Nintendo Switch Lite system.