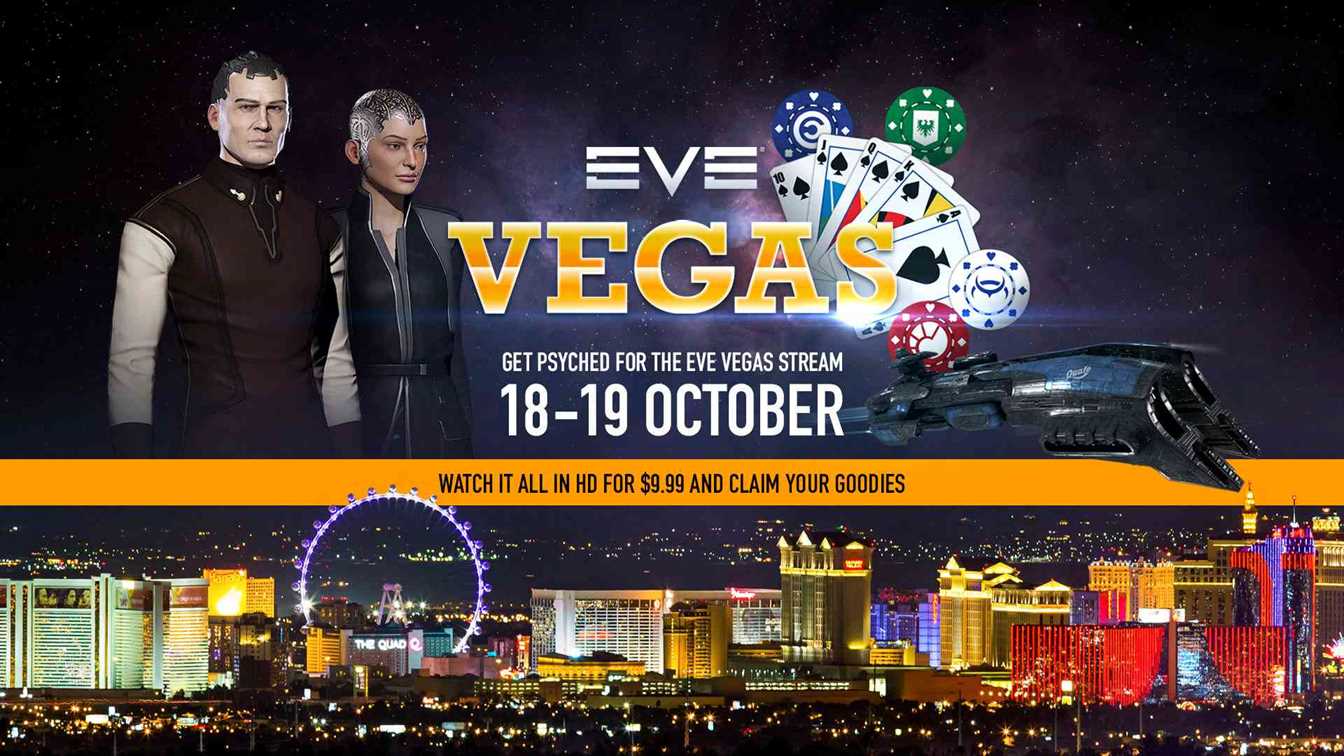 CCP Games, the creators of the in-depth and uniquely player-driven spaceship MMO game EVE Online, announced today that tickets are now on sale for EVE Vegas, the only U.S. stop on the EVE Invasion World Tour. The Flamingo Las Vegas Hotel & Casino will host the EVE Online player convention on October 25-27. Tickets can be purchased right away via Eventbrite.
EVE Invasion World Tour Global Series
The EVE Invasion World Tour is a global series of capsuleer conventions throughout 2019. Working in close partnership with its community, CCP Games is bringing an assortment of tournaments, announcements, developer roundtables, livestreams, unique in-game rewards and stellar parties directly to fans, bringing EVE Online closer to its community than ever before.
CCP Games will showcase a wide variety of community-requested changes to EVE Online at EVEsterdam, including game balance updates, commitment to regular quality-of-life improvements and a look into future plans for the technology powering EVE Online. Attendees will discover more about the behaviors, wars, elite players, friendships and incredible stories that break the boundaries between the EVE Universe and reality.
The EVE Invasion World Tour began in Amsterdam (EVEsterdam) last month and moves next to St. Petersburg (EVE Russia) on May 4, then to Sydney (EVE Down Under) May 23-26, and on to Toronto (EVE North ) June 21-23, then Kemiönsaari in Finland (Fanfest Home) on August 23, and continues to Berlin (G-Fleet) September 13-14, followed by EVE Vegas, October 25-27 and concludes in London (EVE London) on November 23.