Game News
Watch how T-800 stands out in the Mortal Kombat 11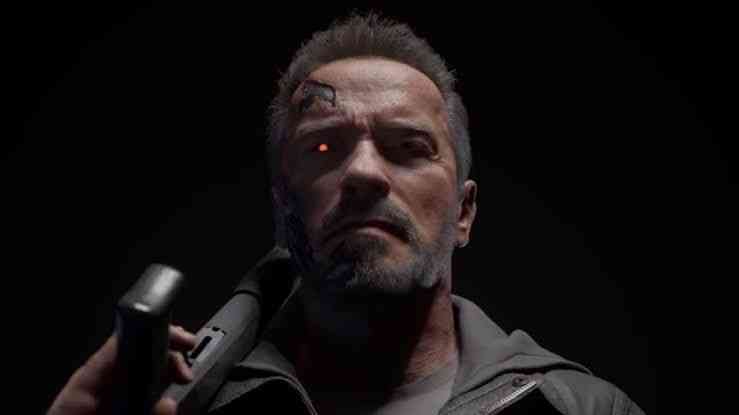 Mortal Kombat 11's upcoming Kombat Pack was announced last month and the official gameplay trailer for Arnold Schwarzenegger's T-800 dropped today. While the gameplay revealed many of the cult character's mechanics in combat, NetherRealms didn't forget the classic pump-action shotgun from Terminator 2.
Arnold Schwarzenegger's T-800 really fits in the Mortal Kombat 11 universe but not hearing him say "I'll be back" leaves a bad taste.
The gameplay trailer revealed some details about T-800's playstyle and kit. He seems somewhat invulnerable when his skeleton is exposed during battle after Sporpion scorches him. Well, I know T-800 can survive RPG's and such but I don't think the skeleton is strong enough to resist Scorpion. He also has a teleport in his kit. It actually makes sense if you consider Arnie time traveling in all the Terminator movies. So it shouldn't be that hard to time travel behind somebody. Although we didn't hear his legendary line "I'll be back", we heard Arnie saying "Get over here!" Even though he looks really fun to play we need to wait a little until we can bust some balls with Arnie. NetherRealms announced that T-800 will be playable in Early Access on October 8. Check out below for info about the Kombat Pack that is coming out and watch the T-800 gameplay trailer.
Mortal Kombat 11 Kombat Pack
Kombat Pack owners will also have access to new character skins (available Oct. 8), including:
Alternate Terminator T-800 character skins.
New Cassie Cage ("Cassie Quinn") character skin inspired by DC villain, Harley Quinn.
Double Feature Skin Pack, featuring new character skins for Sonya Blade ("Cyborg Hunter"), Kano ("Cash Machine Kano") and Johnny Cage ("Red Carpet Johnny Cage").
Additionally, all Mortal Kombat 11 owners have access to current and upcoming free content updates, including:
Added Tournament Variation (available now)

– Third tournament variation added for all characters, which can be used in Kombat League, offline Tournament mode and any match with Kompetitive mode enabled.

Kombat League Season 4 (available now)

– Next instalment of the seaonal ranked mode, entitled the "Season of Chaos," is available now, allowing players to compete against other online Kombatants to earn exclusive in-game rewards.

Team Raid (coming soon)

– New multiplayer Tower coming soon to the Towers of Time mode, where two or three players must work together as a team to complete group challenges and defeat one powerful boss, all at the same time, to earn unique in-game rewards.
Lastly, a Mortal Kombat 11 free trial will be available from Oct. 11-14 on PlayStation 4 and Xbox One, offering access to all multiplayer game modes, a portion of the Story mode, the full base game roster of characters and a preview of the recently added Kombat Pack fighters – Terminator T-800, Nightwolf and Shang Tsung – within the Towers of Time mode. Please note, a PlayStation Plus subscription or Xbox Live Gold membership is required to participate in online multiplayer matches during the free trial. These subscriptions are not required to enjoy single-player content during the trial.
Mortal Kombat 11 Game Trailer Video