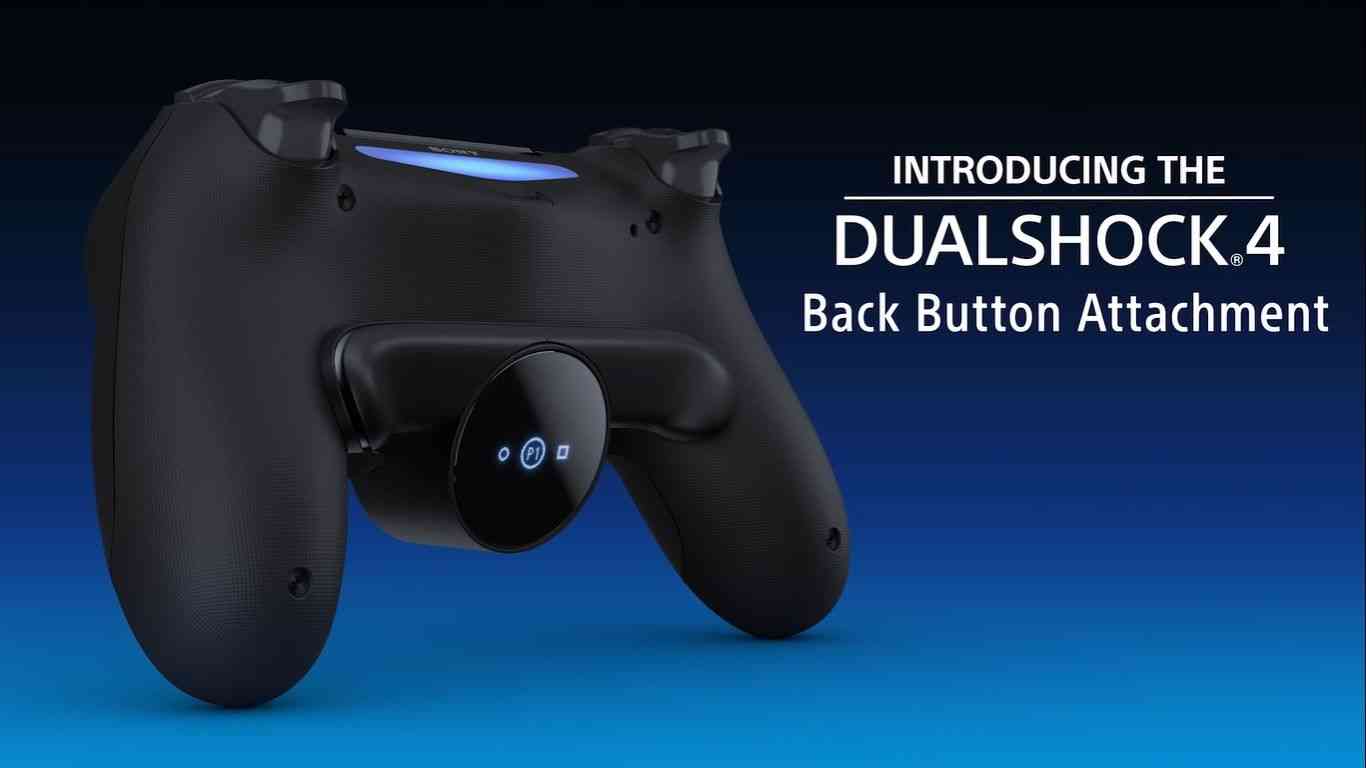 For a long time now, PlayStation 4 users wanted back buttons as an official attachment and it finally came true with the brand new DUALSHOCK 4 Back Button Attachment. The back buttons are remappable to all the buttons on the base Dualshock 4 controller. Scuff had several models with the same premise that were popular around the console esports scene but they were expensive and different model-wise. Although we are nearly at the end of the current console generation, these new back buttons are a welcome edition. For more information, you can check out the official trailer below and read PlayStation's description of the new attachment.
The DUALSHOCK 4 Back Button Attachment
The DUALSHOCK®4 Back Button Attachment was designed to deliver more versatility and performance when gaming while maintaining the comfort and feel of the DUALSHOCK®4 wireless controller you've come to love. Sleek design and two back buttons map-able to any digital button on the controller, while a high-fidelity OLED display provides clean-cut information.
PlayStation 4 Technology Video
https://www.youtube.com/watch?v=3FNOKSwkg5U