Game News
What are the best selling games of 2018's last month?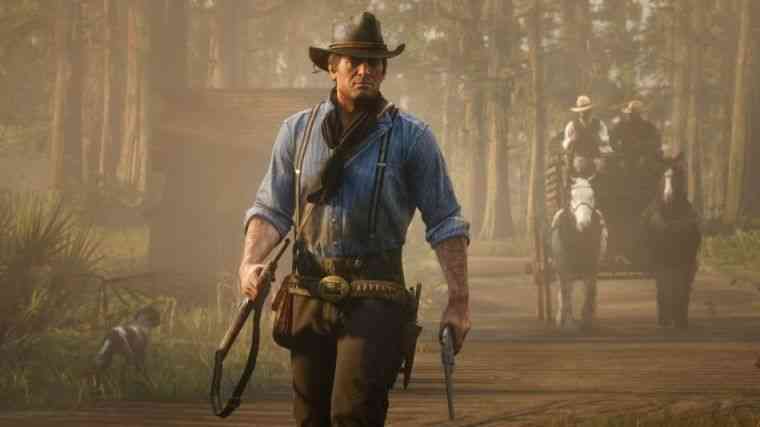 Another year full of games has ended. In the last month of the year, the best-selling games are announced. According to UK sales, December's leader was Red Dead Redemption 2. FIFA comes after it, the new game of the British favorite game series. The last one of the top 40 best-selling games was God of War, surprisingly.
Best selling games of December
1 RED DEAD REDEMPTION 2
2 FIFA 19
3 CALL OF DUTY: BLACK OPS 4
4 SUPER SMASH BROS. ULTIMATE
5 BATTLEFIELD V
6 FORZA HORIZON 4
7 SPYRO REIGNITED TRILOGY
8 MARIO KART 8 DELUXE
9 CRASH BANDICOOT N.SANE TRILOGY
10 MARVEL'S SPIDER-MAN
11 ASSASSIN'S CREED ODYSSEY
12 FORTNITE: DEEP FREEZE BUNDLE
13 JUST CAUSE 4
14 POKEMON: LET'S GO, PIKACHU!
15 FALLOUT 76
16 SUPER MARIO PARTY
17 GRAND THEFT AUTO V
18 WWE 2K19
19 SUPER MARIO ODYSSEY
20 LEGO DC SUPER-VILLAINS
21 SHADOW OF THE TOMB RAIDER
22 THE LEGEND OF ZELDA: BREATH OF THE WILD
23 POKEMON: LET'S GO, EEVEE!
24 STARLINK: BATTLE FOR ATLAS
25 ROCKET LEAGUE: COLLECTORS EDITION
26 JUST DANCE 2019
27 NBA 2K19
28 SPLATOON 2
29 HITMAN 2
30 LEGO THE INCREDIBLES
31 LEGO HARRY POTTER COLLECTION
32 PLAYSTATION VR WORLDS
33 PLAYERUNKNOWN'S BATTLEGROUNDS
34 LEGO MARVEL SUPER HEROES 2
35 HELLO NEIGHBOR
36 ASTRO BOT RESCUE MISSION
37 DETROIT: BECOME HUMAN
38 1-2 SWITCH
39 SONIC MANIA PLUS
40 GOD OF WAR