Game News
Which songs does Fallout 76 have that has been recently released?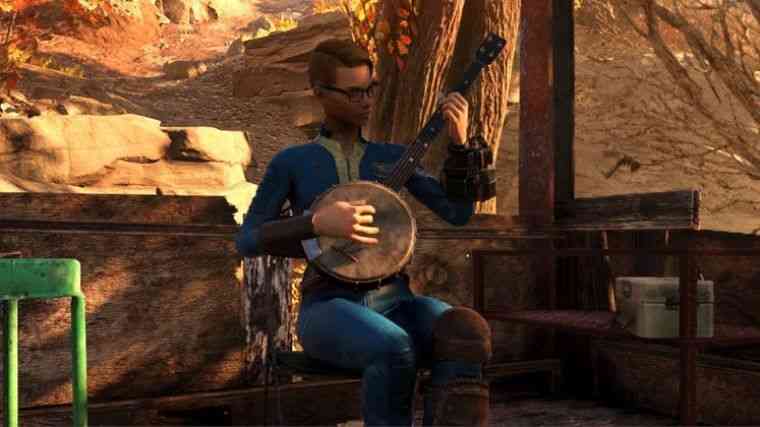 Although the number of players is high who did not like Fallout 76, the number of players who do like the game is quite high too, which makes the players to divide into two sides. The production, which has interesting content, has some technical problems, unfortunately. Bethesda, who is now busy with fixing the problem which allows players to strengthen their character by adjusting somethings in graphics settings, released the song list for Fallout 76.
Which songs does Fallout 76 have?
The new game of Fallout series, which won the hearts of the players with its music choices, is also full of theme-matching music. You can listen to these music on the radio in the game at any time.
Andrews Sisters – Straighten Up and Fly Right
Beach Boys – Wouldn't It Be Nice.
Benselvin – Happy Days are Here Again
Billie Holiday – Crazy He Calls Me
Bing Crosby – Swinging on a Star
Bing Crosby & Andrews Sisters – Don't Fence Me In
Bing Crosby & Andrews Sisters – Pistol Packin' Mama
Blind Willie Johnson – Nobody's Fault But Mine
Bob Crosby – Dear Hearts and Gentle People
Bob Willis – Bubbles in my Beers
Bob Wills – Steel Guitar Rag
Cassdaley – A Good Man is Hard to Find
Chick Webb – I Can't Dance I Got Ants in my Pants
Chick Webb – Midnight in a Mad House
Chick Webb – When I Get Low I Get High
Chordettes – Mr. Sandman
Cole Porter – Anything Goes
Commodores – Uranium
Copilot – Country Roads
Count Basie – Jump in at The Woodside
Danny Kaye + Andrews Sisters – Civilization
Eddy Duchin – Ol Man Mose
Ernest Tubb – I'm Walking the Floor Over You
Fats Waller – Ain't Misbehavin
Five Stars – Atom Bomb Baby
Freddie Slack and His Orchestra – Mister Five by Five
Freddie Slack and His Orchestra – Pig Foot Pete
Freddie Slack and His Orchestra – Two Left Hands
Glenn Miller – Juke Box Saturday Night
Henry King Orchestra – Just A Fair Weather Friend
Ink Spots – I Don't Want to Set the World on Fire
Ink Spots – It's All Over But the Crying
Ink Spots – Maybe
Ink Spots – We Three
Isham Jones – Doin' The Uptown Lowdown
Jerry Irby – Answer to Drivin' Nails in My Coffin
Johnny Bond – Headin' Down the Wrong Highway
Johnny Long – A Shanty in Old Shanty Town
Kay Kyser Orchestra – Praise the Lord and Pass the Ammunition
Louis Jordan – Salt Pork West Virginia
Milton Brown – Keep Knocking but you Can't Come In
Nat King Cole – Orange Colored Sky
Patsy Montana – I Didn't Know the Gun was Loaded
Roy Brown – Butcher Pete Part 1. Note: only Part 1 apparently
Sons of the Pioneers – Ghost Riders in the Sky
Sons of the Pioneers – Tumbling Tumbleweeds
Tennessee Ernie Ford – Dark as a Dungeon
Tennessee Ernie Ford – Shenandoah
Tennessee Ernie Ford – Sixteen Tons (Amen, Ernie)
Tommy Dorsey – Opus No. 1