Game News
World War Z Aftermath New Official Trailer Released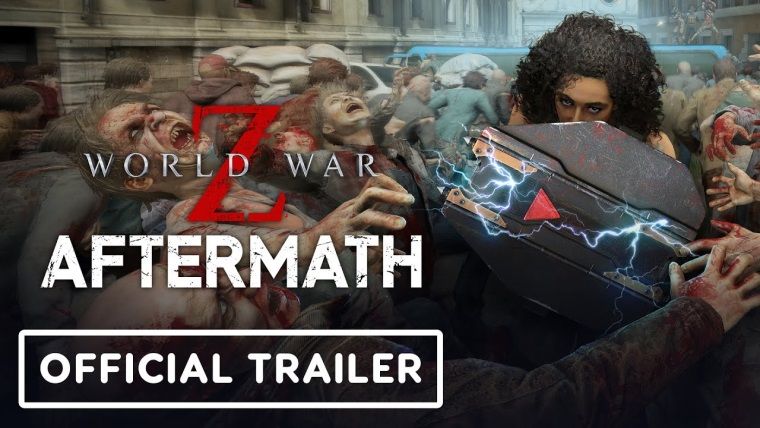 World War Z Aftermath is preparing to appear as a visually enhanced version of the first game with new chapters added. World War Z Aftermath was announced along with the released E3 2021 trailer. World War Z, whose sequel is also in the making, showed its popularity all over the world, especially with the movie starring Brad Pitt, and appeared with the game in 2019. World War Z Aftermath, which was announced recently, will be an improved version of this game released in 2019.
World War Z Aftermath game announced at E3 2021
World War Z Aftermath will have all the content from the later Game of the Year version for the main game. Of course, in addition to this, Saber Interactive has not neglected to add some content for the renewed version of the game. According to the information received, new characters, new creatures, FPS camera angle, and new melee dynamics will be added to this version. It has also been announced that the game, which will include some visual improvements, will come to PS5 and Xbox Series X consoles, apart from PC and last generation consoles. The next-generation version of the game will run at 4K resolution and 60 FPS frame rate.
Coming later this year on PlayStation®4, Xbox One, and PC with backwards compatibility available on PlayStation®5 and Xbox Series X|S at 4K|60 FPS.
In addition to these contents, it has been stated that new missions will be added to the game. Three new regions will be added to the game, including Rome, the Vatican, and the Kamchatka region in Russia. As you can play as a co-op, you will have artificial intelligence-supported teammates when you enter alone. The game will also feature eight classes: Gunslinger, Hellraiser, Slasher, Medic, Fixer, Exterminator, Dronemaster, and the newly added Vanguard.
It is also stated that a mode called Horde XL will be added to the PC and next-generation version of the game later, and this mode will not come to old consoles. World War Z Aftermath, which has not yet been released, will be sold this year with a price tag of $ 39.99. It is stated that the next-generation console versions will extend to 2022. If you've purchased the base game before, you'll be able to upgrade to this remastered version with a $19.99 price tag.