Game News
Xbox and Bethesda E3 2021 Event All New Trailers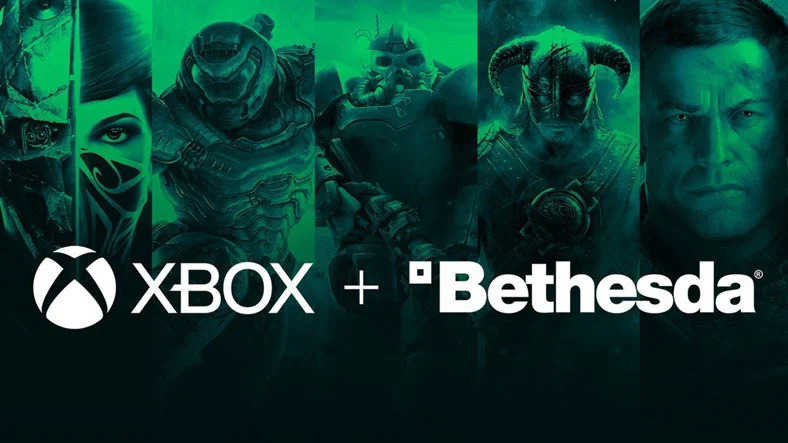 Today we are here with all the trailers released at the Xbox and Bethesda E3 2021 event. E3 Direct started with promotions by Bethesda. The famous company introduced the games that we will see on consoles and computers in the new period, one by one. The E3 Direct event, which gamers look forward to, has started. Bethesda, the famous game company, opened the curtain. The company shared its games that are obviously going to benefit from the blessings of new consoles and developing computers. So, here are Xbox and Bethesda E3 2021 Event all trailers.
Xbox and Bethesda E3 2021 Event All New Trailers
Starfield
Starfield is the first new universe in 25 years from Bethesda Game Studios, the award-winning creators of The Elder Scrolls V: Skyrim and Fallout 4. In this next-generation role-playing game set amongst the stars, create any character you want and explore with unparalleled freedom as you embark on an epic journey to answer humanity's greatest mystery.
Launching November 11, 2022, exclusively on Xbox Series X|S and PC. Become a member of Constellation at StarfieldGame.com and be among the first to receive Starfield news and updates.
S.T.A.L.K.E.R 2
From epic cutscenes and underground labs to open-world fields, here is the first look at the gameplay of S.T.A.L.K.E.R. 2: Heart of Chernobyl.
The game is next-gen only (PC, Xbox Series X|S) and will be available day one on Xbox Game Pass (both console and PC).
Back 4 Blood
New PVP mode for #Back4Blood tells us one thing – things are about to get messy. Coming Slay, October 12! Back4Blood, a new FPS game from the makers of Left 4 Dead 2 and featuring both Co-op and PVP mode, will arrive on October 12.
Contraband
From Avalanche Studios and Xbox Game Studios, a co-op smuggler's paradise set in the fictional world of 1970s Bayan. Contraband, which will be released on the new Xbox consoles, was one of the games that we saw a short introduction.
Sea of Thieves: A Pirate's Life
Split across five incredible Tall Tales packed with secrets and side-quests, Sea of Thieves: A Pirate's Life sees Captain Jack Sparrow sailing in from beyond the horizon to sweep players into an epic new adventure! Free Jack from his prison and witness the power of the world's greatest Pirate Treasure, which he just so happens to have stolen, before joining him on an unforgettable quest to stop dark forces from dominating this pirate paradise. This lovingly crafted story will be available to play alone or with a crew, and will be a free update for all players with the arrival of Sea of Thieves: Season Three on June 22.
Yakuza: Like a Dragon
Yakuza: Like a Dragon – the latest entry into the Yakuza franchise – includes the entire Yakuza saga with Game Pass. We see more madness with chefs, lobsters, and of course, plenty of underwear. It wouldn't be Yakuza without a dose of madness, so this is exactly what we'd want to see. Yakuza: Like a Dragon is available today.
Psychonauts 2
Psychonauts 2 is available on August 25. Play it day one with Xbox Game Pass.
Combining quirky missions and mysterious conspiracies, Psychonauts 2 is a platform-adventure game with cinematic style and tons of customizable psychic powers. Psychonauts 2 serves up danger, excitement, and laughs in equal measure as players guide Raz on a journey through the minds of friends and foes on a quest to defeat a murderous psychic villain. Optimized for Xbox Series X|S.
Age of Empires IV
Age of Empires IV is available October 28, 2021. Play it day one with Xbox Game Pass for PC.
One of the most beloved real-time strategy games returns to glory with Age of Empires IV on Xbox Game Pass for PC, Windows Store, and Steam, putting you at the center of epic historical battles that shaped the world. Featuring both familiar and innovative new ways to expand your empire in vast landscapes with stunning 4K visual fidelity, Age of Empires IV brings an evolved real-time strategy game to a new generation.
Choose your path to greatness with 8 diverse civilizations, 4 distinct campaigns with 35 missions that include legendary historical figures, user generated content tools for custom games, 8 player multiplayer modes, and a tutorial system and story mode designed for first time players to help achieve easy setup and success.
If history was in your hands, what would you do? Make history your story.
Redfall
The quaint island town of Redfall, Massachusetts, is under siege by a legion of vampires who have blocked out the sun and cut the island off from the outside world. Trapped with a handful of survivors against diabolical enemies threatening to bleed the town dry, choose your hero from a diverse roster, grouping up with others to create the perfect team of vampire slayers. Redfall is an open-world co-op FPS being developed by Arkane Austin and will launch exclusively on Xbox Series X|S and PC in Summer 2022. Play it Day One with Xbox Game Pass.
Finally, don't forget to mention your thoughts about Xbox and Bethesda E3 2021 event all new trailers in the comments section below.