Game News
A new Evil Dead game might be on the road according to Bruce Campbell
One of the popular horror games of the era, the Evil Dead series has been silent for some time. Evil Dead: Regeneration, developed by Cranky Pants Games and Beenox, was released in 2005. In 2011, the mobile game Army of Darkness: Defense for iOS and Android systems was released. A small light of hope for the Evil Dead series, which has been quiet until today, appeared.
A new Evil Dead game might be coming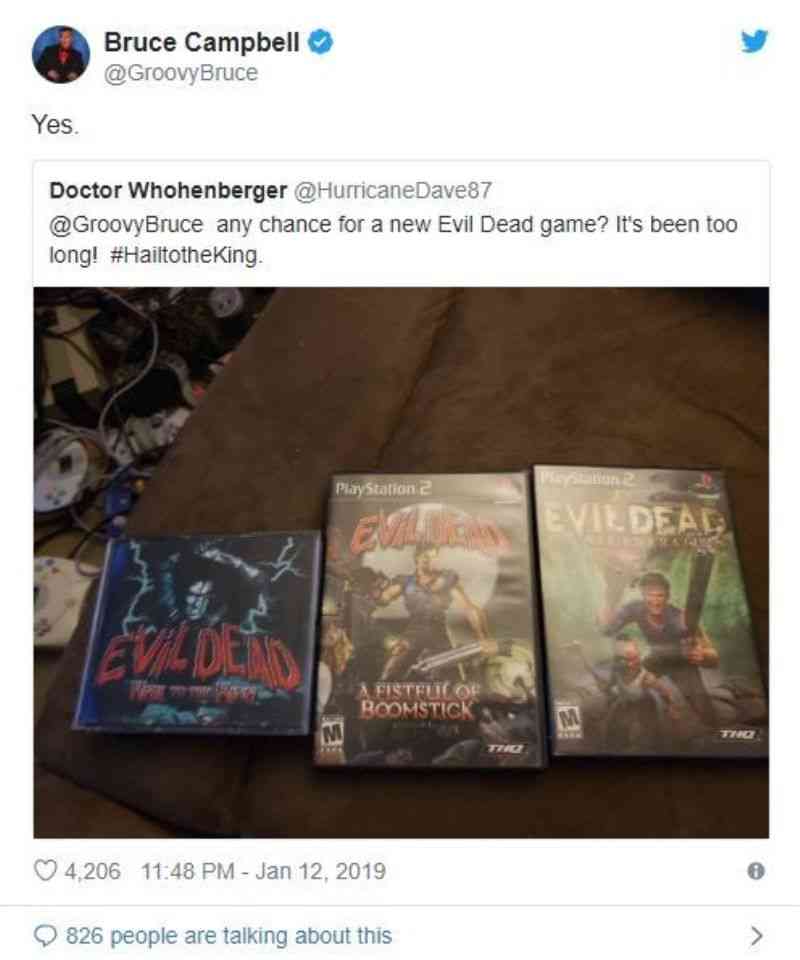 First signals for a new Evil Dead game were given. Evil Dead, directed by Sam Raimi, first published in 1981 and it is one of the most important and cult productions of the horror genre. Bruce Campell, the lead actor, who has become synonymous with Evil Dead's main character "Ash", gave the first signal about the new Evil Dead game, with a response to a fan via Twitter. "Any chance for a new Evil Dead game?" Bruce Campell was asked by a Twitter user who shared the images of Evil Dead games and he answered "Yes", and gave the first signs of a new game.