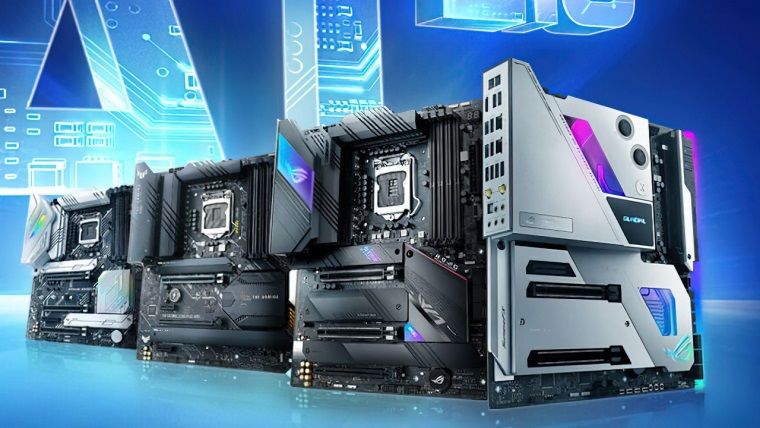 Asus has announced its new Z590 motherboard series, consisting of the high-end ROG Maximus XIII, high-performance ROG Strix, durable TUF Gaming, and robust Prime designs, following the release of Intel Z590 desktop platform information at CES 2021.
ASUS Z590 Motherboard Series Announced
Designed to maximize the full potential of 11th Gen Intel Core ™ processors, these motherboards feature enhanced VRMs for fast response, high capacity. Besides, reliable power delivery, as well as thermal M.2 solutions. Extensive connectivity options include built-in USB 3.2 Gen 2X2 Type-C®, up to 10Gb Ethernet, and the future-proof Intel WiFi 6E. In addition, AI-powered technologies such as AI Overclocking, AI Cooling, AI Networking, and Bi-Directional AI Noise Cancellation allow users to optimize their systems with minimal effort. Detailed information about the Asus Z590 will announce in the coming days.


ASUS will also release a variety of Intel 500 series motherboards powered by H570, B560, and H510 chipsets. More information on these products can found in the ASUS Edge Up content center. Also, the dedicated Intel 500 series information center. On the other hand, upcoming firmware updates will also enable ASUS 400 series motherboards. They will support the latest 11th Gen Core processors. These updates will be announced on the Intel 400 series information page.
ASUS did not provide more detailed information about the next-generation motherboards that will bring Intel processors to life. As a result, the price and availability of these motherboards are currently unknown. However, the company does not seem to keep players with a new PC buildup plan waiting long. According to the statements made, all the features of the Asus Z590 series will explain in detail in the coming days. The price announcement will probably have announced.