Game News
Back 4 Blood Roadmap Has Been Officially Revealed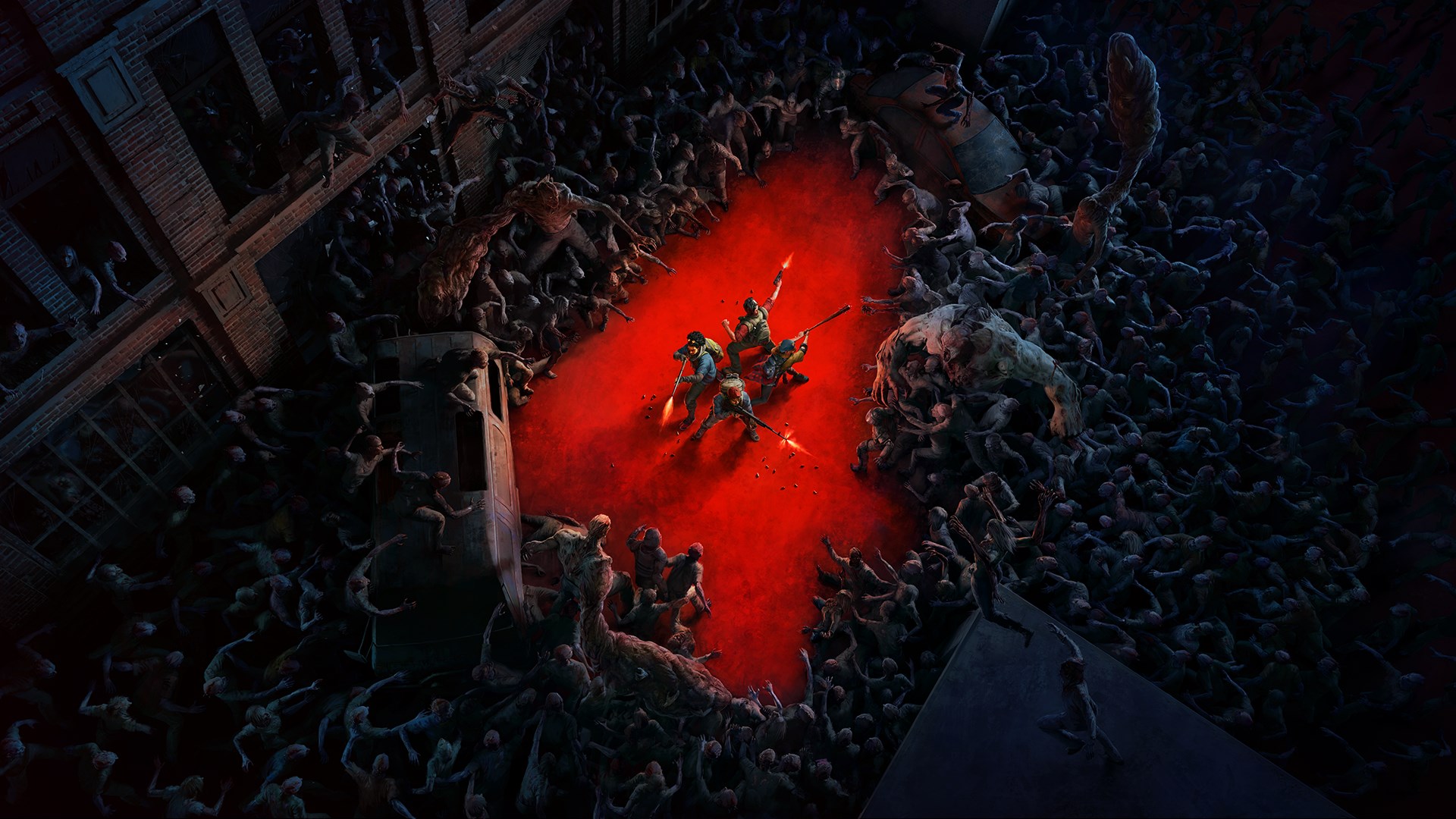 The developers finally decided to share the Back 4 Blood roadmap. And on the roadmap, we can see exciting details including new missions.
Back 4 Blood roadmap is officially here
It's been a while since Back 4 Blood has been released. It's the spiritual successor of the Left 4 Dead series. And the Left 4 Dead series was famous because of its unlimited content. And it looks like the developers are also trying to give new content to the players who want to play the game. As we can see many new details with the Back 4 Blood roadmap that has been revealed by Warner Bros. Games.
When we take a look at the Back 4 Blood roadmap, we can see that the developers have detailed various free updates that will be coming to the game. Also, the Annual Pass is coming to the first-person co-op zombie shooter this year and beyond. Upcoming Free Updates will include a solo offline mode with campaign progression, new difficulty level, new co-op mode, all-new cards and card type, a holiday seasonal event, and much more.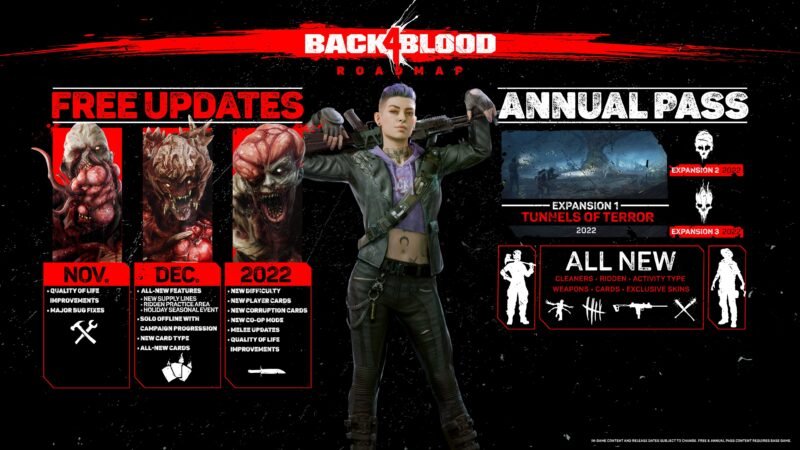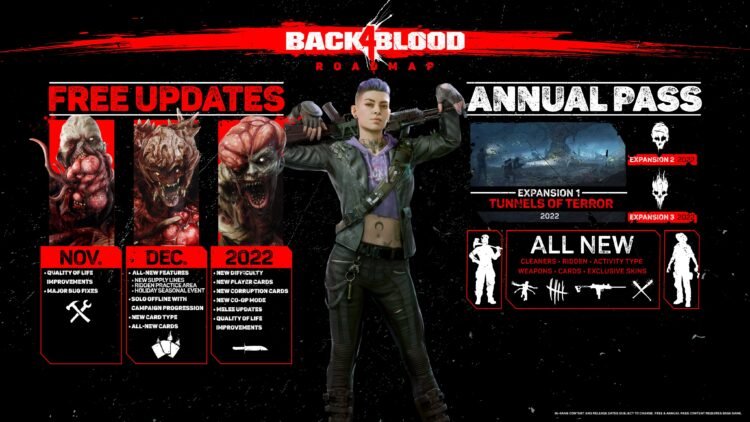 The Back 4 Blood roadmap also shows the upcoming expansion for the title called Tunnels of Terror. This expansion will be available next year. The expansion will cover new story content, playable Cleaners and Ridden, activity type, weapons, cards, and exclusive skins, with more information to come at a later date. The Annual Pass includes Tunnels of Terror and two additional expansions, and is available now for $39.99.
You can check out all of the free updates that will be coming to Back 4 Blood just below. Also, you can check out the Tweet about the Back 4 Blod roadmap that has been shared by the official Twitter account of the game by clicking here.
Solo Offline Mode with Campaign Progression

New Supply Lines

Ridden Practice Area

Holiday Seasonal Event

New Difficulty

New Co-op Mode

New Card Type

New Player & Corruption Cards

Melee Updates

Quality of Life Improvements

Bug Fixes