Game News
Battlefield 6 Leaked GIFs Show The New Game's Action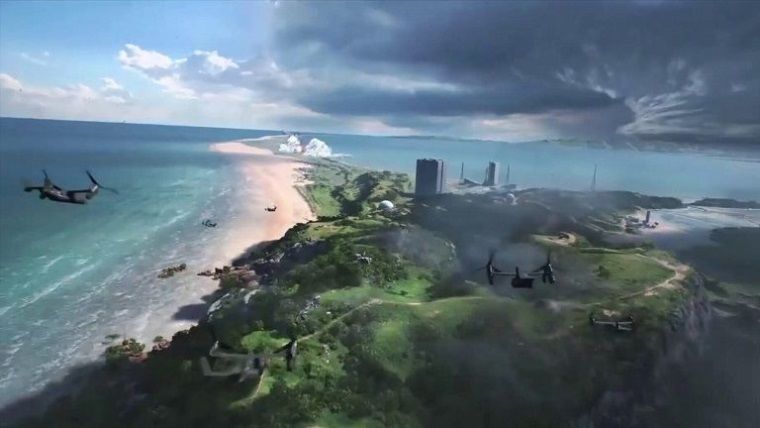 A new leak for Battlefield 6 has taken place on the internet. This time, we have short images in Battlefield 6 leaked GIFs format.
Before Battlefield 6 appeared, many rumors emerged with new screenshots and details about the game. This time, new images in Battlefield 6 leaked GIFs format are surfacing the internet. After the screenshot leaks we shared yesterday, a series of moving images showing the alleged images from the game were leaked today.
Battlefield 6 Leaked GIFs Show The Game's Action
Now the quality of the leaked moving images is a bit low, but basically, it looks like what it looks like. Yet it is obvious that they are showing a plane crash. The origin of these images, which are not known whether they were taken from any part of the game or from a trailer, will now become clear and clarified with the announcement of the game in the future.
What we know so far about Battlefield 6 – again, thanks to leaks – the game will host a day/night cycle and dynamic weather changes. We can also say that a gaming experience where players can customize all of their weapons is expected. In the production where more destruction will be found, there will also be "Levolution", which can be recognized by players from past games. It is also said that this system is planned to be one of the core elements in the new game. Of course, let's not forget that these are rumors.
It is said that the game we now call Battlefield 6 will only be called "Battlefield" in a rumor. The game will take place in the near future, 10-15 years from now, and we will encounter superhuman technological weapons as well as simpler and closer technology weapons such as drones. Some leaked screenshots even clarified the existence of these drones.
We know that we are approaching at least the end of the curious anticipation with EA's recently giving clues about the announcement of the game. According to an implied post they made on Twitter, the game will be released in June. However, although it is not certain whether the word "Boom" in the post indicates a rocket explosion we will encounter in the game in previous rumors, it seems that past rumors will be confirmed with the announcement. Finally, don't forget to include your thoughts on Battlefield 6 leaked GIFs in the comments below.