Movie News
Cherry: Tom Holland's New Movie First Teaser Trailer Released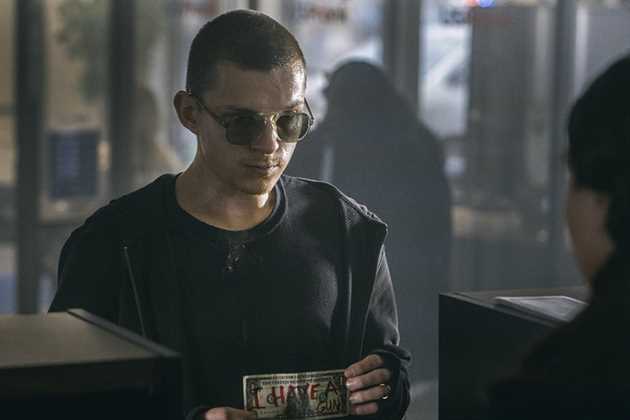 The first teaser trailer of Cherry movie released. The movie directed by the Russo Brothers and starring Tom Holland. The Russo Brothers, who were chosen as directors of the second Captain America movie with a surprise decision after taking the director's chair in comedy productions. Such as You, Me and Dupree, Arrested Development, and Community, gradually managed to become one of the most important names behind the scenes of the Marvel Cinematic Universe.
After directing Captain America The Winter Soldier and Captain America Civil War, the Russo Brothers took over the Avengers movies from Joss Whedon. Also, in 2019, the Avengers Endgame made the highest-grossing movie in the history of cinema.
The Russo Brothers, who decided to stay away from Marvel films for a while after having made successful films under the umbrella of Marvel in recent years. So, now will meet with the cinema lovers this year with Cherry, a much smaller scale film.
While the wait continues for Cherry, who reunited the Russo Brothers with Tom Holland, with whom they worked together in the Marvel Cinematic Universe. So, the first teaser trailer of the film released.
#Cherry is coming to theaters February 26th and to @AppleTV March 12th.

— Russo Brothers (@Russo_Brothers) January 9, 2021
The Russo Brothers' New Movie Cherry Will Release On Apple TV+ On March 12
In the new movie of the Russo Brothers, Holland is accompanied by Ciara Bravo, who drew attention with his Wayne series. Also, Bill Skarsgård, Pennywise of the new It adaptations, is Jack Reynor, who recently appeared before moviegoers at Midsommar. In addition, Forrest Goodluck, who plays Leonardo DiCaprio's son in The Revenant, is accompanied by Michael Gandolfini, Jeff Wahlberg. Finally, Kyle Harvey, who brought Tony Soprano's youth to life in The Many Saints of Newark.
Based on Nico Walker's book, the screenplay of Cherry written by Jessica Goldberg. Besides, Angela Otstot, known for the series The Path. Inspired by the real-life story of Walker, the film tells of a man who suffered serious mental problems when he returned home after serving as a medic in Iraq. It also tells the story of Walker. So, he is a drug addict, turning from a young soldier to a bank robber.
Cherry planned to release on January 1, 2020. However, this vision date threw forward, first due to the delay in production and then due to the pandemic. Apple bought the rights to the movie in September. After released in the USA on February 26, 2021, it will be broadcast on Apple TV+ on March 12, 2021.