Game News
Cold War RTX And DLSS Videos Released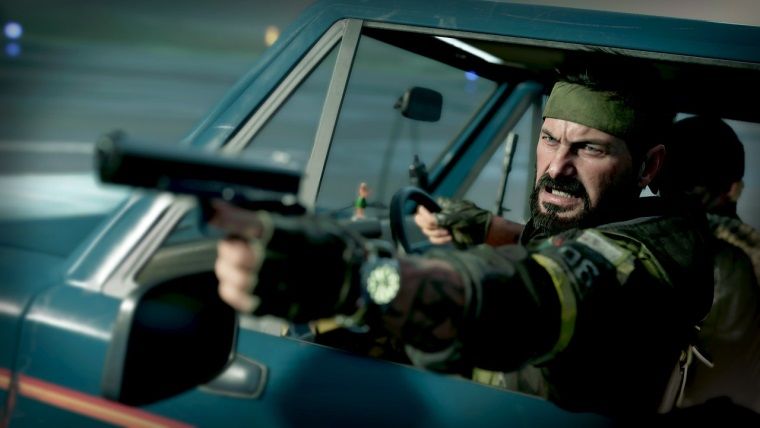 New videos featuring RTX and DLSS technologies have been released for Call of Duty Black Ops Cold War. Two new videos have released for Call of Duty Black Ops Cold War, which released recently. In these published videos, we see that the PC version of the game focuses on technologies such as RTX and DLSS. It is especially remarkable how much the FPS rate differs in the DLSS video. Explanations and videos on the subject are as follows;
New RTX And DLSS Videos For Call of Duty Black Ops Cold War
The first video shot at Ultra Settings in 4K resolution with DLSS on the GeForce RTX 3090 reveals the open and closed environment of the feature showing ray-traced shadows. Furthermore, environmental screening from sunlight/local light sources. Call of Duty: Black Ops Cold War includes RTX-accelerated DirectX 12 Ultimate ray-traced peripheral screening, sun shadows. Also, other shadows for a more immersive gaming experience. Perimeter screening creates a sense of depth to make the surroundings look more vivid. So, thanks to this shading technique, it determined how much light should fall on the objects in the scene.
Clear Images, Higher Frame Rate with DLSS
On the GeForce RTX 3080, the video shot in 4K resolution with DLSS performance mode, and the second video shot in Ultra Settings consists of a split-screen video with DLSS on and off. Although it is difficult to separate the two for image quality, there seems to be an FPS increase of up to two times when "DLSS is on". NVIDIA DLSS increases frame rates by up to 85% at 4K on GeForce RTX graphics cards for the fastest, highest quality Call of Duty: Black Ops Cold War experience.
Ray-traced shadows from the sun, as well as local light sources, create contiguous silhouettes with contact hardening and high-resolution details without any aliasing or self-shadowing.
NVIDIA DLSS support to increase frame rates while creating beautiful, clear game footage
New NVIDIA Reflex to reduce system lag
New NVIDIA Ansel allows you to frame and shoot unique high-resolution screenshots
NVIDIA Highlights that automatically saves your most fun in-game moments
The game is also available for free with GeForce RTX 3080 and RTX 3090 graphics cards.
NVIDIA Offers Developer Driver for Vulkan RTX and Nsight Graphics Support
On October 23, the Khronos Vulkan RTX extensions completed, and NVIDIA released the new NVIDIA Developer Driver support. The aim here is to provide support for these extensions to the Game Ready Driver and Studio Driver, which will be released compatible with RTX support in the Vulkan SDK in mid-December. In addition, Nsight Graphics 2020.6 has been released as of today with support for Vulkan RTX extensions.
NVIDIA was able to bring RTX to Vulkan, playing an active role in every phase. He was also selected to head the Vulkan RTX group at NVIDIA Khronos. To help the Vulkan working group make rapid progress, NVIDIA contributed to the Khronos design and collected feedback by sending drivers to the temporary version of the Vulkan RTX extension to enable the developer.