Game News
Cthulhu Tactics releases today on Steam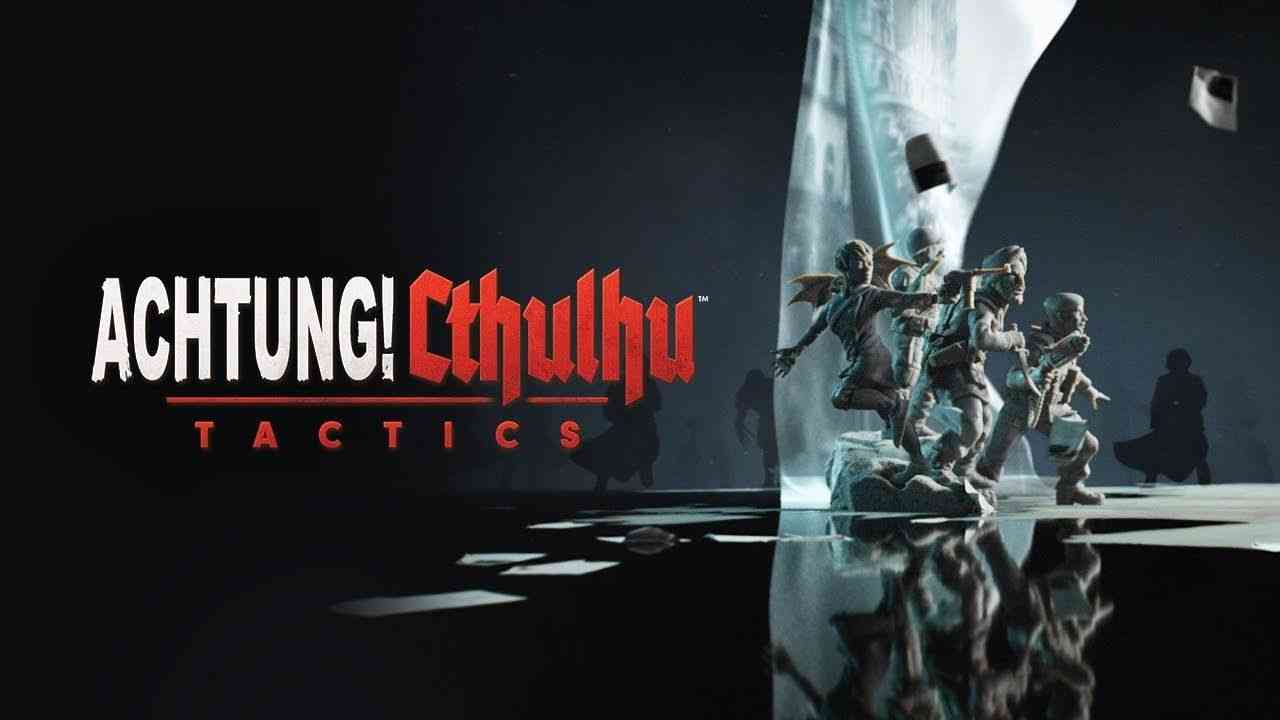 Developer Auroch Digital and publisher Ripstone Games are announce that its Weird World War game Achtung! Cthulhu Tactics has launched today on Steam for £19.99 / $24.99 / €24.99. PlayStation 4 and Xbox One releases will follow later in 2018, with a Nintendo Switch release following soon afterwards.
Based on the hugely popular tabletop RPG from Modiphius Entertainment, Achtung! Cthulhu Tactics is an occult turn-based strategy game pitting players against a rogues' gallery of Lovecraftian beings controlled by the Nazis. You'll have to use your cunning military tactics, along with some nifty supernatural powers, to save the world. Set in an alternate history of World War II where the Nazis' investigations into the occult have resulted in the summoning of Lovecraftian monsters, you'll have to take the reigns of Charlie Company, an elite band of allied forces sent in to do the impossible; foil the Nazi plans and turn the tide of war.
Achtung! Cthulhu Tactics utilizes a mix of turn-based strategy and RPG mechanics as players embark on a harrowing campaign against the forces of evil. Each hero character features their own backstory, weapon specialisations and combat abilities to give players an edge in the battlefield. Captain Eric "Badger" Harris is a British Intelligence operative who specializes in experimental weaponry and guerrilla warfare; Ariane Dubois is a French Resistance member who's bonded with a demonic spirit creature that she can command on the battlefield; Corporal Akhee "The Eye" Singh wields a sentient amulet that can transform him into a whirling cloud of blades; and Sergeant Brandon Carter is a loud-mouthed American soldier with a medallion that imbues his signature Thompson submachine gun, with mythos-fuelled bullets that can tear through the Nazi's horrifying creations.
"There are two things we love to fight: Nazis and Lovecraftian monsters," said Nina Adams, Producer at Auroch Digital. "Modiphius did a smashing job combining these pulp favorite villains into a cohesive, tactical package with the original tabletop game, and it inspired us to adapt this universe into a vibrant, fleshed out video game with limitless tactical potential."
Watch the Achtung! Cthulhu Tactics developer walkthrough here: https://youtu.be/DJu_kOWFBqE
Key Features:

* Tactical Combat: direct a squad of allied heroes in innovative turn-based ground battles.
* Momentum System: perform well in combat by racking up kills and executing critical hits to earn Momentum and turn the tide of battle in your favour.
* Light vs Dark: harness the power of the light to expose and suppress the spawn of Cthulhu hiding in wait in the oppressive darkness.
* AP System: every decision is important and the Action Point System gives you the flexibility to put as much emphasis into heavy combat or nimble movement as you like.
* Psychological System: witness too many horrors of war and watch as your unit's sanity begins to unravel mid-fight.
* Build Your Team: characters have unique skills that can be unlocked and levelled up in different ways, and weapons can be modified to give a variety of benefits. This lets you customize your squad to better vanquish Nazi scum.
* Weird World War: explore the Lovecraft-meets-WW2 universe of Achtung! Cthulhu like never before with Mythos-inspired enemies and a story-driven campaign handcrafted by John Houlihan which ties directly into the pen and paper roleplaying game narrative.