Game News
Don't Make Love Is Free On The Steam Platform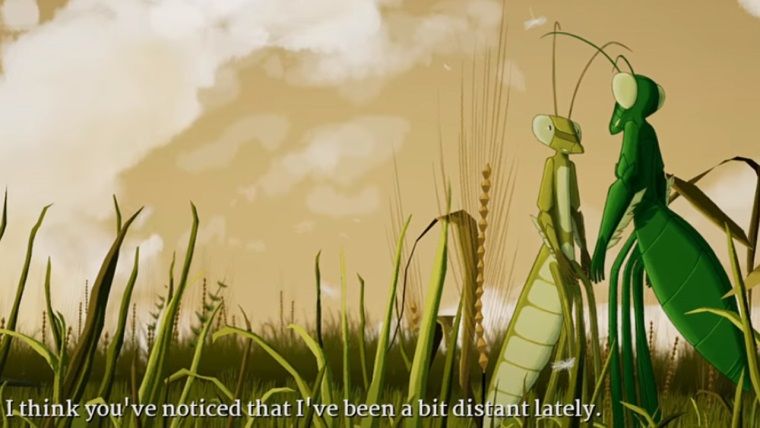 Standing out with its interesting and experimental structure, Don't Make Love was free on Steam. It is a game that, like a mantis, proceeds through dialogues and looks really different and sweet with its "avoiding intercourse" structure. If you wish, you can add it to your library right now. The dialogue parts of the game attract attention to an aspect that we not used to.
The most interesting aspect of the game, which is like a visual novel, whose basic structure consists of dialogue blocks, is perhaps these dialogues. So much so that it does not offer you options, it creates a text box for you to type directly. The artificial intelligence in front of you also responds to you according to your writings. The main purpose is; Do not fall in love and be with your partner! Because male mantises usually killed by females by having their heads cut off after mating. I can say that I was very interested in their adaptation of this very interesting aspect of nature to the game.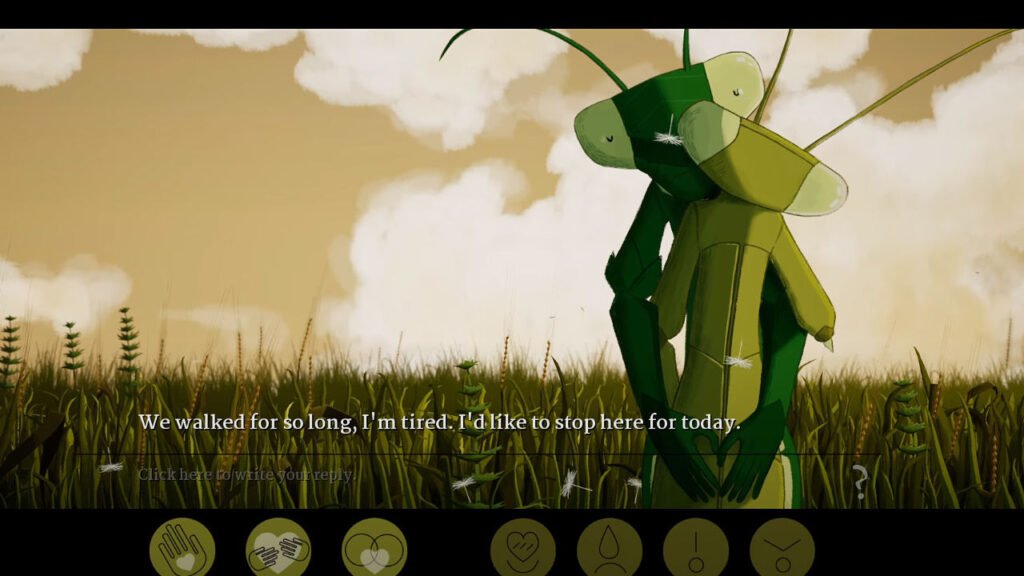 Don't Make Love Is Free On The Steam Platform
Let's also note that we are most likely with artificial intelligence that can only understand and interpret the English language. There is no other language that the game itself supports other than the English language. Therefore, first of all, you must have a good knowledge of English. If not, you can also play using translation services. Developed and published by Maggese. You can find many such games on the developer's website.
Unfortunately, there is a sad reason behind the game being free. They're distributing it for free in memory of Dario D'Ambra, the game's main developer, who was also an Italian independent art and game advocate who died earlier this year. Collaborators and friends posted the "In Memoriam" announcement on the Steam page. -Rest in Peace Dario- The announcement contains the following statements:
"This game was developed by a great human being out of the need to communicate personal experiences, thoughts, and emotions. It isn't meant to portray just a relationship problem, but also the difficulties that every one of us encounters when facing a crossroad in our life. Dario's dream was, indeed, to create a game that could reflect that. Something that could be not only a short and entertaining distraction, but a small and intimate life experience, and to do so, he poured his own soul into the game.
To remember him and allow everyone to catch a glimpse of his beautiful soul, from today, Don't Make Love is free to download.
Thanks to all of you that supported us, criticized us and made us better. Thanks to all of those that shared their emotions with us. This game was made by Dario for all of you. Experience it. Live it. "
With love
Giorgio, Nina, and Patrick