Game News
DOOM Eternal RTX Support Might be on the Way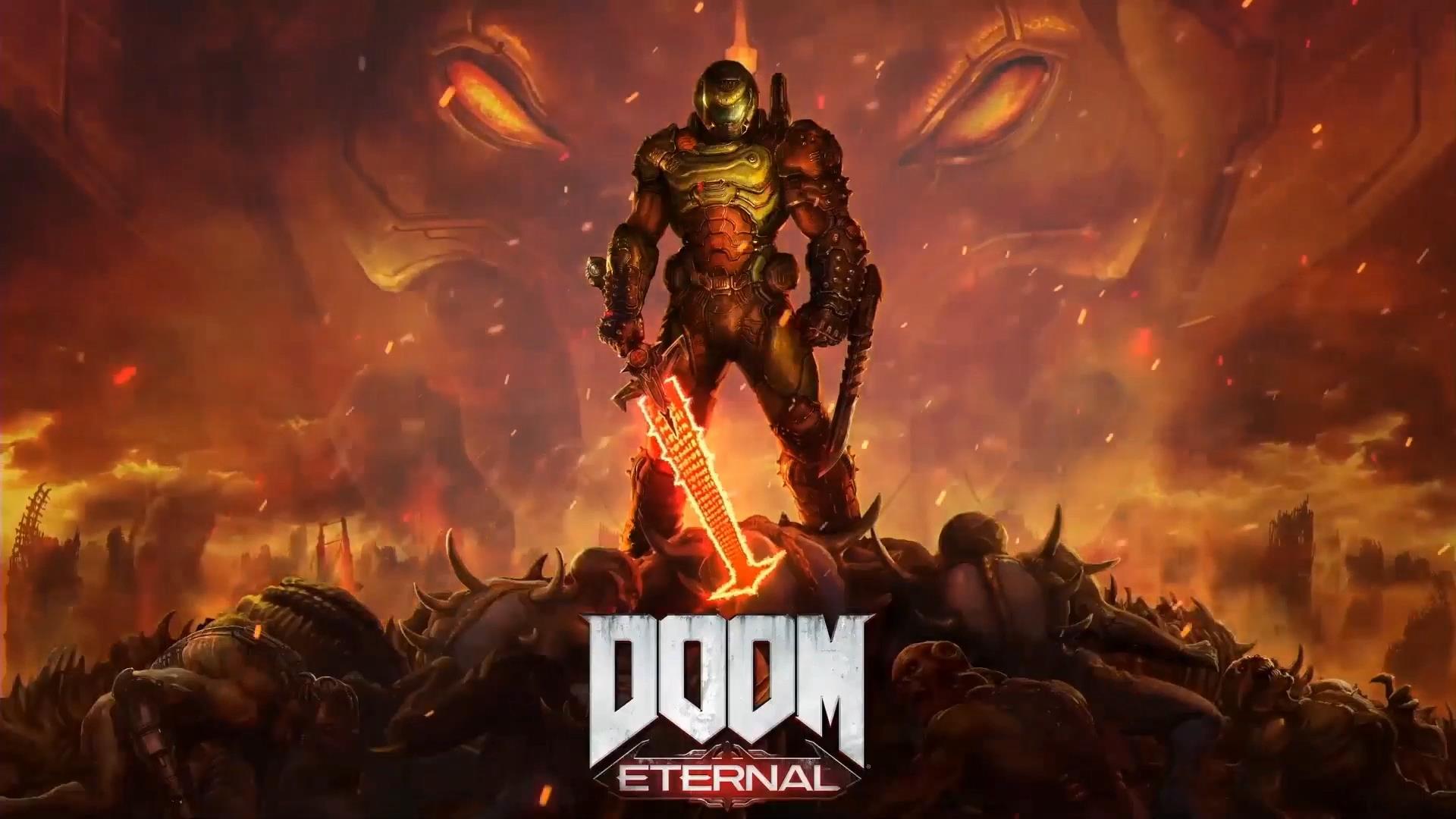 DOOM Eternal RTX support might be on the way. Bethesda announced that they will show DOOM Eternal at NVIDIA's Computex event.
DOOM Eternal RTX version may be announced on Computex
It's been a while since we heard about DOOM Eternal. Even though it's been a while since the game came out, Bethesda didn't leave the game alone. In fact, they might be bringing the DOOM Eternal RTX version. We learn this news via Bethesda's official Facebook account. Pointing out that the game will be shown at NVIDIA's Computex event which will be held on May 31, 10 PM PDT.
While the game already had great graphics and optimisation, it will be really nice to see DOOM Eternal RTX and DLSS support at the event. While it is not confirmed by any officials, the event actually indicates it. Thus, many fans of the game already speculate that RTX support is on the way. As I started playing DOOM Eternal for the first time recently, it would be some exciting news for me.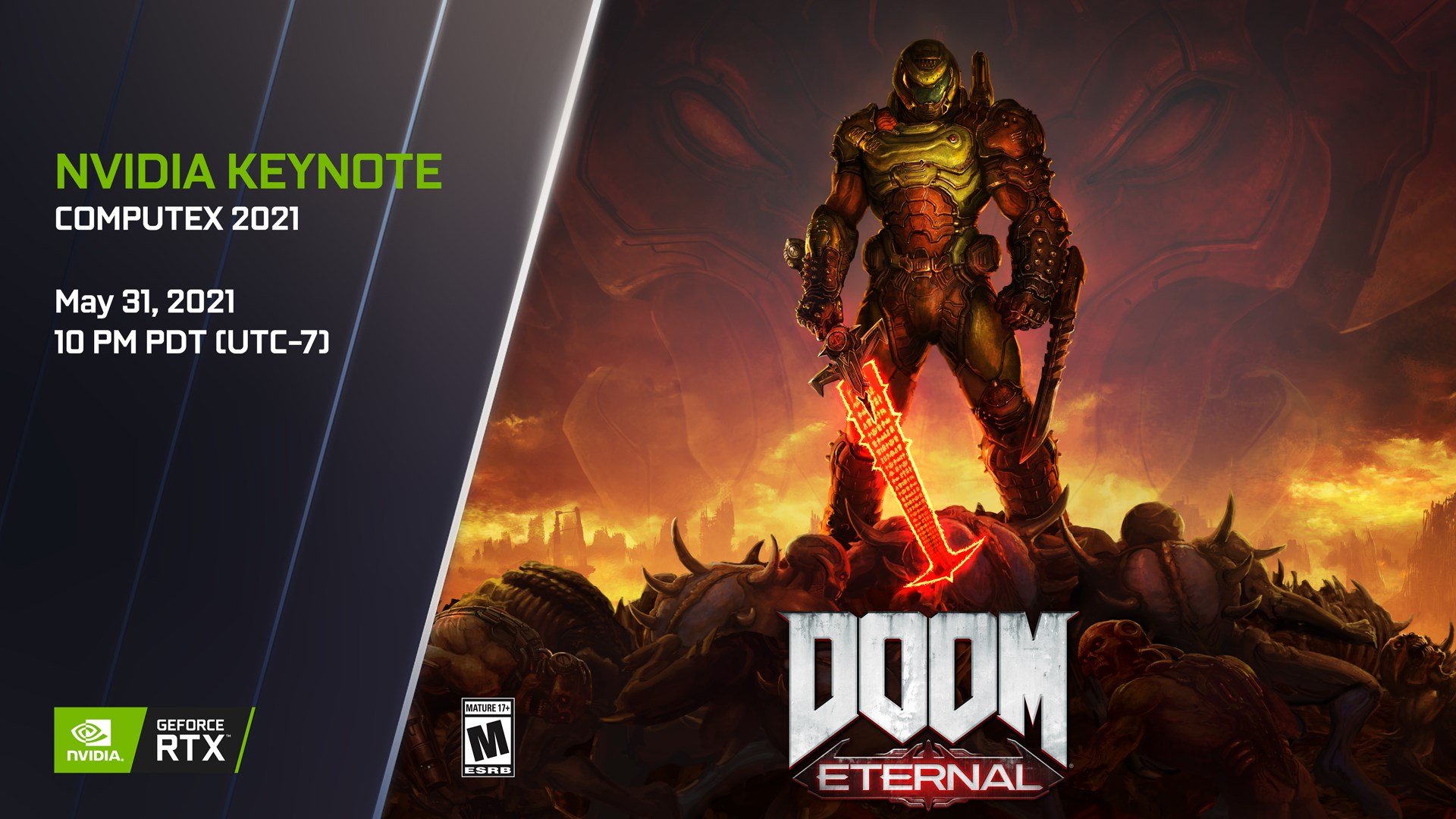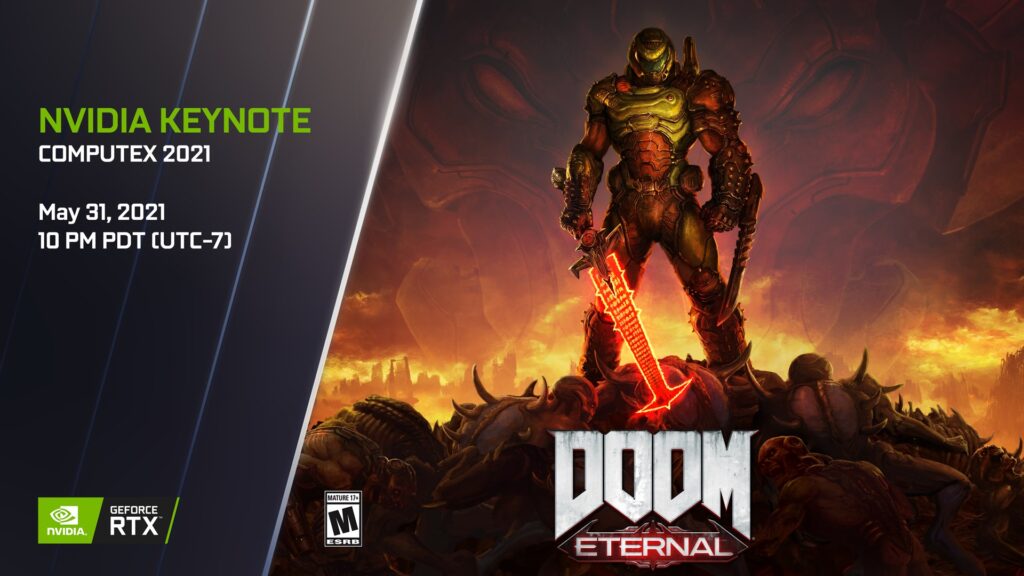 DOOM Eternal is currently available on PlayStation 4, Xbox One, PlayStation 5, Nintendo Switch, Xbox Series X and S, Microsoft Windows and Stadia. The next-gen console version of the game sadly doesn't support RayTracing as of now. As both consoles use the backwards-compatible version of the game. But don't let your hopes down. Maybe with the announcement, we will also see the next-gen version of the game. Fingers crossed!
Upon release, DOOM Eternal received critical acclaim, with praise for its campaign, graphics, level design, soundtrack and combat mechanics, though some disliked the increased focus on storytelling and its platforming sections. DOOM Eternal received five nominations at The Game Awards for 2020, including Game of the Year and Best Action Game. There are also two DLC's expanding the story called The Ancient Gods Part 1 and 2.