Game News
Doom Eternal Runs on a Samsung Fridge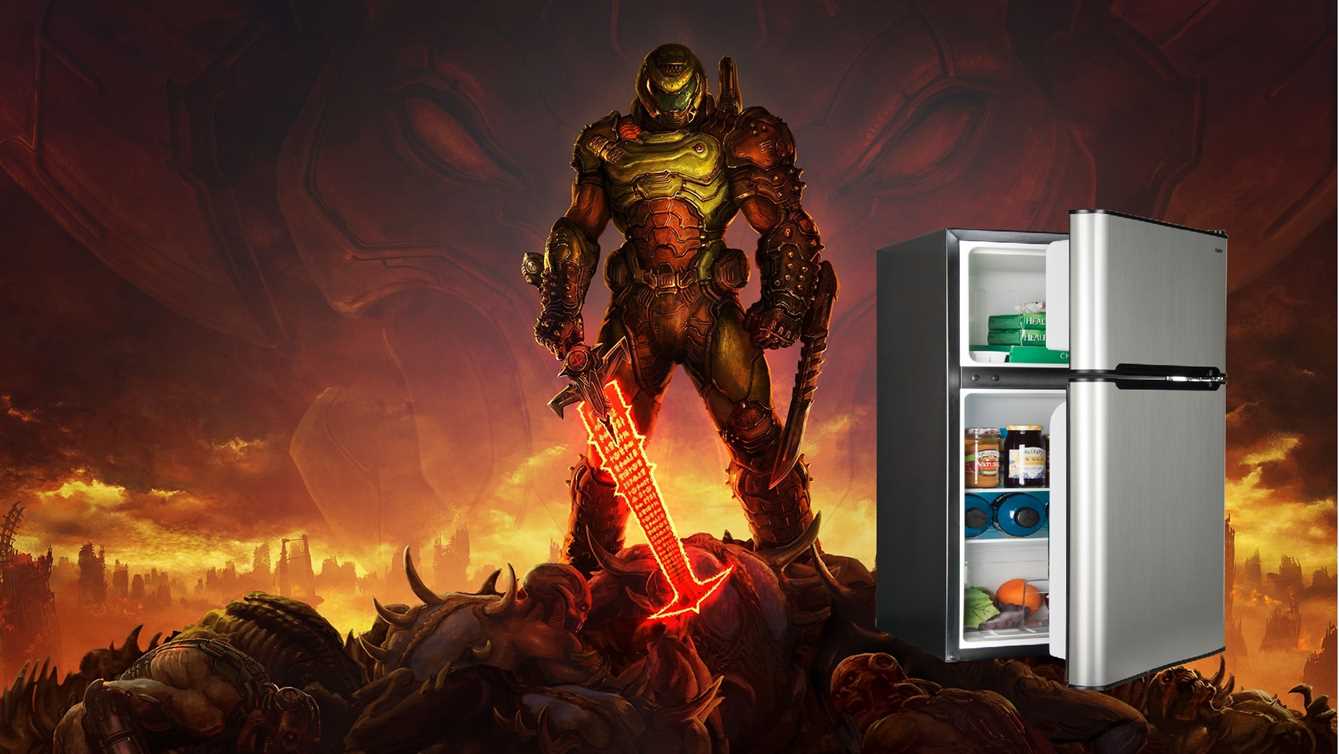 Technology evolves every minute, and even we cannot follow how fast it is evolving. Today, it is one of these days. Doom Eternal Runs on a Samsung fridge thanks to Xcloud. Are you surprised? Well, some people are. Let's take a look at how Doom Eternal manages to run on a fridge
You can now play Doom Eternal on your fridge
Actually, we don't know where this idea came up to Richard Mallard. But he did manage to sideload the Android version of Xbox Game Pass. The app runs on portrait mode on the screen of the Samsung fridge. But the games appears to be launching at the correct aspect ratio. Doom Eternal runs on your fridge while you go and grab your beer. What else do you want from a fridge?
We have already seen some Doom in different platforms. We saw the game inside Minecraft, even on a Pregnancy test. But it is the first time we see Doom Eternal. Thanks to Mallard he shows how to play the game on a fridge like a boss. Actually Doom Eternal runs smoothly on the fridge. So why shouldn't we get a Samsung fridge for that? We should also mention that Doom Eternal is the first game that is on the Xbox Game Pass after Microsoft's acquisition of Zenimax.


This is also an odd situation. So you can use Xcloud on your fridge. You even cannot use Xcloud on iOS. So how does that even happen? Well, Apple is blocking the systems like Google Stadia and Microsoft's Xcloud from iOS and iPadOS. We will see if this strict rules of Apple will change in the future. But since that day comes, you might want to install the Xbox Game Pass to your fridge and play it there while you still wait for the iOS and iPadOS release.
https://www.instagram.com/p/CGQoq2HpHKS/