Game News
Elden Ring Trailer and Release Date Finally Released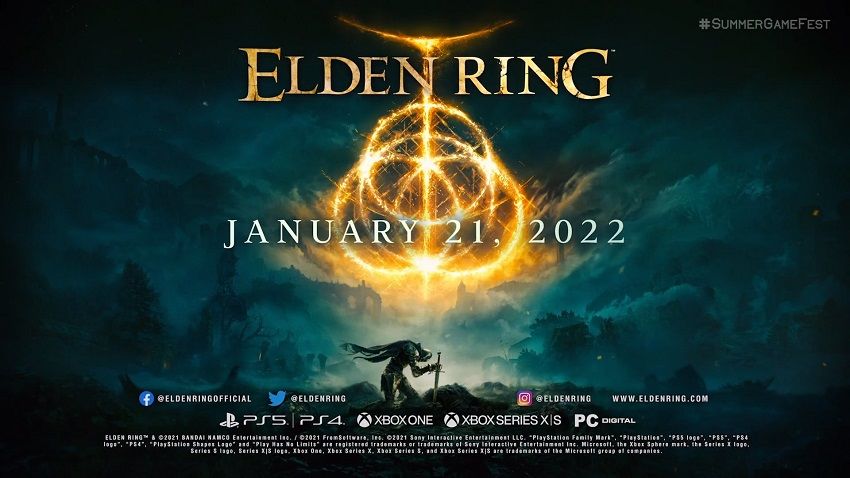 The moment we've been waiting for a long time has finally arrived and the Elden Ring trailer has been released recently. Elden Ring trailer was released recently. Although almost two years have passed since its announcement, we could not see anything official except for the announcement trailer about the game. After frequent rumors and leaks that broke out in the past months, the Elden Ring video was released at the Summer Game Fest finale.
Elden Ring Trailer and Release Date Finally Released
You can check out the Elden Ring trailer video of the game, which was released recently, below. Of course, since the video has an age limit, you have to watch it directly on Youtube.
First of all, we can say that the trailer of the game looks really perfect. Especially in terms of diversity, players who love the Souls genre will be waiting for different scenes, places, and of course bosses. Another point that draws attention in the video of the game is that it also has open world dynamics. Some areas seem very large. We can say that these open-world parts gain even more meaning with the horse summoning dynamic. We can enter the battlefield with our horse and perform different actions with its disappearance.
Players have been waiting for Elden Ring for a long time, but it seems that this wait will continue for a while because the game will not be released this year. According to the developer company, the production will be with us on January 21, 2022, if there is no delay. As for platforms, Elden Ring will debut on all current and next-generation consoles, as well as PC.
When we look at the video, Elden Ring has many elements that are especially familiar to Dark Souls players: Swords and magic, giant legendary monsters, a dark atmosphere, and more. However, there is another feature that fans are not used to: Horses. In the video, it looks like we will be traveling the world on the back of a flying horse.
As we mentioned above, Elden Ring was first announced at E3 2019 as the next project of FromSoftware, the makers of Dark Souls, and the game's world was named after the creator of Game of Thrones, George R.R. It was announced that it would be developed together with Martin. We finally have something concrete about the game, about which a lot has been written and drawn since then.
In this trailer, which was published, some scenes that we saw in the leaks that appeared before were also included. The game, which will be released on January 21, 2021, will come to PC, PS4 and Xbox One platforms besides PS5, Xbox Series X.
So, what do you think about this Elden Ring trailer video published? Do you think Elden Ring will be worth the long wait? You can share your ideas with us in the comments section.