Game News
Fight Night Event of Apex Legends Begins Next Week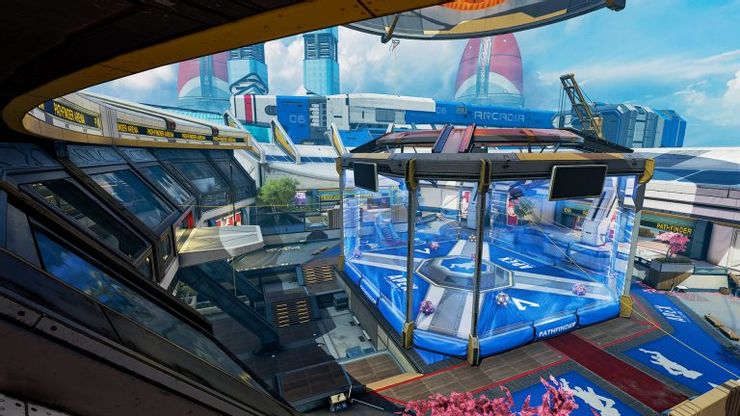 A new event is coming to Apex Legends, developed by Respawn Entertainment and published in early 2019. According to the video published on the Apex Legends YouTube page, the event, called Fight Night Collection Event, will meet the players on January 6.
With the new event, some changes await Apex Legends players. One of them is a special area on the map. Players will only be able to use their fists, not weapons, in this part of the map.
Apex Legends' Fight Night Event
The game's developer studio Respawn Entertainment aims to test a new approach to limited time mode with the new update. Accordingly, the Airdrop Escalation Takeover Limited Time Mode will be part of the standard Apex Legends mode. The difference will arise in falling supply materials, more precisely in falling frequency. With the new update, more supply items will drop.
According to the news in The Gamer, after leaving the ship, four supply items will be found on the map, and the number of them will gradually increase with each round. These will include fully equipped weapons and various materials, and their quality will gradually increase.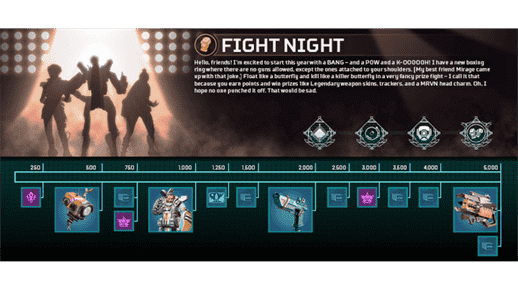 The new update will also include Pathfinder Town Takeover, where the above Fight Night event will be held. From the moment you enter the ring, all weapons will disable and only melee attacks can use. In addition, the shield around the ring will protect the players in the ring against attacks from outside. In addition, there will be loot balls in the ring, players will be able to collect them by punching them.
Fight Night Collection Event will also offer 24 themes and limited-time cosmetic items to players. These cosmetic items can purchase directly or found in Event Apex Packs boxes. The special schedule we are used to seeing in online games will also be included in the new update. After each progress made, the player will be rewarded according to this schedule.
In addition to the new content that will be available to players with the new update, meta updates such as various bug fixes and changes to some weapons will be waiting for players. You can find more detailed information about the update here.