Game News
Halo Infinite Multiplayer New Overview Trailer
Developer 343 Industries and publisher Microsoft have released a 12-minute overview trailer for Halo Infinite Multiplayer. Halo Infinite Multiplayer mode will be available to players as a free-to-play experience. Singleplayer mode, on the other hand, will be able to play only users who purchased the game. Halo Infinite will launch for Xbox Series, Xbox One, and PC this summer. It will also be available for the console, PC, and Xbox Game Pass. Finally, you can watch the Halo Infinite Multiplayer New Overview Trailer from the player below.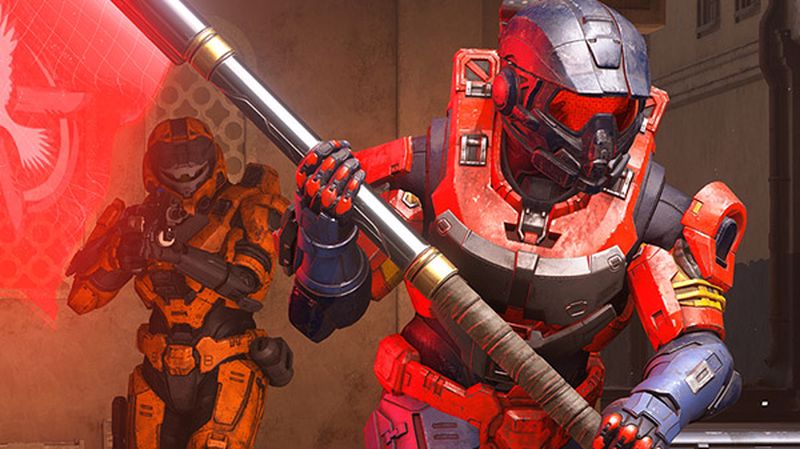 Halo Infinite Multiplayer New Overview Trailer
Here is an overview of the Halo Infinite Multiplayer, via HALO:
HALO INFINITE MULTIPLAYER REVEAL
Fall in, Spartans! A new day is upon us. Today and through this week we're excited to share, and show, the first details of what you can expect when Halo Infinite's free-to-play multiplayer experience arrives later this year on Xbox and PC. Whether you're a player or brand new to the returning franchise, Halo Infinite builds on the legacy foundations of the series' sandbox-driven multiplayer to offer something that's equal parts fresh and familiar, frenetic and fun, with a personalized Spartan journey that's only just beginning at launch.
In the days ahead we've got even more in store for you with additional insights and details coming from folks across the studio. Here's a look at what's on tap:
"The Great Journey So Far" – Available Today – Visit Xbox Wire to hear from Halo Infinite's Head of Creative, Joseph Staten.
343 Industries Halo Infinite Multiplayer Overview – Monday, 6/14 – More gameplay and insights from the team, debuts at 8AM PT on YouTube.com/Halo.
Halo Infinite Mark VII Spartan Cosplay Guide – Tuesday, 6/15 – Everything you need to know to create your own real life Spartan armor – here on Halo Waypoint.
Canon Fodder – Wednesday, 6/16 – 343 lore master GrimBrother One dives into the fiction behind multiplayer maps, vehicles, armor, and more.
Inside Infinite – Thursday, 6/24 – Our monthly blog series returns with a closer look at the future of Halo Waypoint and the work the team is doing to extend your Halo Infinite experience and we'll catch up with members of the Live team to talk player engagement and customization.
And, just in case you missed it earlier today, make sure to check out the entire Halo Infinite segment from the Xbox & Bethesda Games Showcase over at Xbox's YouTube page. Our primary focus in on our multiplayer reveal, but you don't want to miss the latest look at the campaign shared by Joseph Staten!
We'll update this blog throughout the week with links and new info as it becomes available. And of course, make sure to follow @Halo on twitter to stay up to date. Until then, read on to learn more about the multiplayer side of Halo Infinite.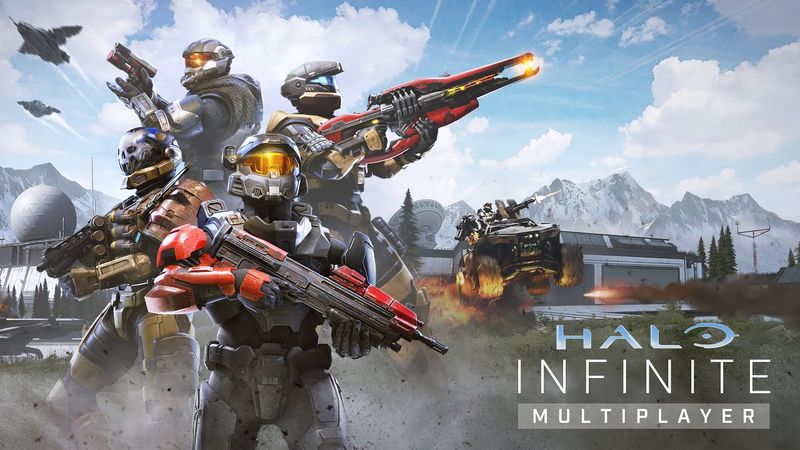 QUINTESSENTIAL HALO
For nearly twenty years, Halo multiplayer has been defined by sandbox-focused emergent gameplay that offers players a wide array of weapons, vehicles, and toys in the name of competition and good fun. With Halo Infinite, the team at 343 Industries is embracing the franchise's legacy while imbuing it with new modern twists to lean into the series' strengths while simultaneously laying a foundation on which to grow and further evolve in the months and years beyond launch.
In addition to favorites and brand-new weapons returning, Halo Infinite's sandbox is punctuated by the addition of Halo 3-esque equipment – ​​game-changing limited-use abilities that players will scavenge for during a match. In today's trailer you'll catch the first glimpse of two additional pieces of equipment: the Threat Sensor is an area-of-effect support device that periodically pulses and illuminates enemy players within it's radius while the aptly named Repulsor can be used to deflect projectsiles and anything else that gets in the way.
Whether it's zipping across a map to gain the high ground using a Grappleshot or digging in your defenses with a Drop Wall, equipment brings new strategic and tactical options to Halo Infinite's frenetic multiplayer combat with more additions to come in future seasonal updates.
Vehicles have always been a pivotal part of Halo's sandbox and Infinite will include an assortment of tried-and-true UNSC classics in addition to Banished-inspired favorites – many of which now support customization. From strafing runs in a Banshee to fireteam incursions in the new Razorback to the satisfying splatter of the Chopper, the UNSC's garage is well equipped for intense Spartan training skirmishes.
Read more here: https://aka.ms/HaloMPReveal
Finally, you can watch the Halo Infinite Multiplayer New Overview Trailer from the player below.