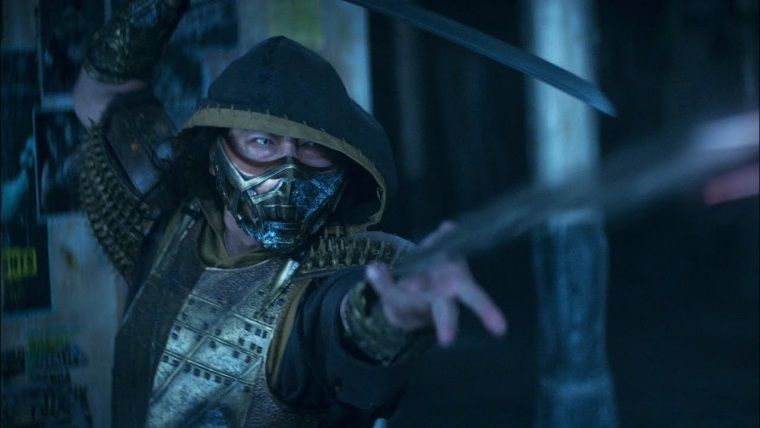 The first 7 minutes part of the Mortal Kombat movie has officially released. The movie, which was curious with its first images and subsequent trailers, was subject to postponements due to the Covid-19 outbreak, as in many productions. Later, we saw that Warner Bros was part of the exclusive deal with HBO. In other words, just like Wonder Woman 1984, Dune, and other Warner Bros movies, Mortal Kombat will also have a dual function. In other words, the movie will be broadcast both in movie theaters and simultaneously on the HBO Max service.
7 minutes of Mortal Kombat movie has released
First of all, let's make a Spoiler warning to our followers who do not have any information about the Mortal Kombat story and want to see this story and the characters in the movie. Both video and news details can contain spoilers from the Mortal Kombat universe.
When we look at the opening scene of Mortal Kombat. We see that the first moments of the fight between Scorpion and Sub-Zero actually included. While Hanzo Hasashi (Scorpion) was living happily with his family, we see his house raided. The person who raided his house is of course Bi-Han, who will appear as Sub-Zero in the movie. If you follow Mortal Kombat games closely, the name Bi-Han will not sound strange to you. This character, who first appeared in the games as Sub-Zero, was later added back to the series as Noob Saibat. We can say that the Sub-Zero days of this character will handle in the movie.
I can say that the first seven minutes of the film satisfied me with the fight choreography. In addition, there will be an age limit, as stated earlier in the film, with elements of blood and violence. You can take a look at this 7 minutes part for the Mortal Kombat movie below.
Here's the official synopsis for Mortal Kombat:
"From New Line Cinema comes the explosive new cinematic adventure 'Mortal Kombat,' inspired by the blockbuster video game franchise, which most recently enjoyed the most successful video game launch in its history, 'Mortal Kombat 11.' In 'MortalKombat,' MMA fighter Cole Young, accustomed to taking a beating for money, is unaware of his heritage — or why Outworld's Emperor Shang Tsung has sent his best warrior, Sub-Zero, an otherworldly Cryomancer, to hunt Cole down. Fearing for his family's safety, Cole goes in search of Sonya Blade at the direction of Jax, a Special Forces Major who bears the same strange dragon marking Cole was born with.
Soon, he finds himself at the temple of Lord Raiden, an Elder God and the protector of Earthrealm, who grants sanctuary to those who bear the mark. Here, Cole trains with experienced warriors Liu Kang, Kung Lao, and rogue mercenary Kano. As he prepares to stand with Earth's greatest champions against the enemies of Outworld in a high stakes battle for the universe. But will Cole pushed hard enough to unlock his arcana — the immense power from within his soul — in time to save not only his family, but to stop Outworld once and for all?"