Game News
Nationals Division Two of UK IRELAND Coming in January 2022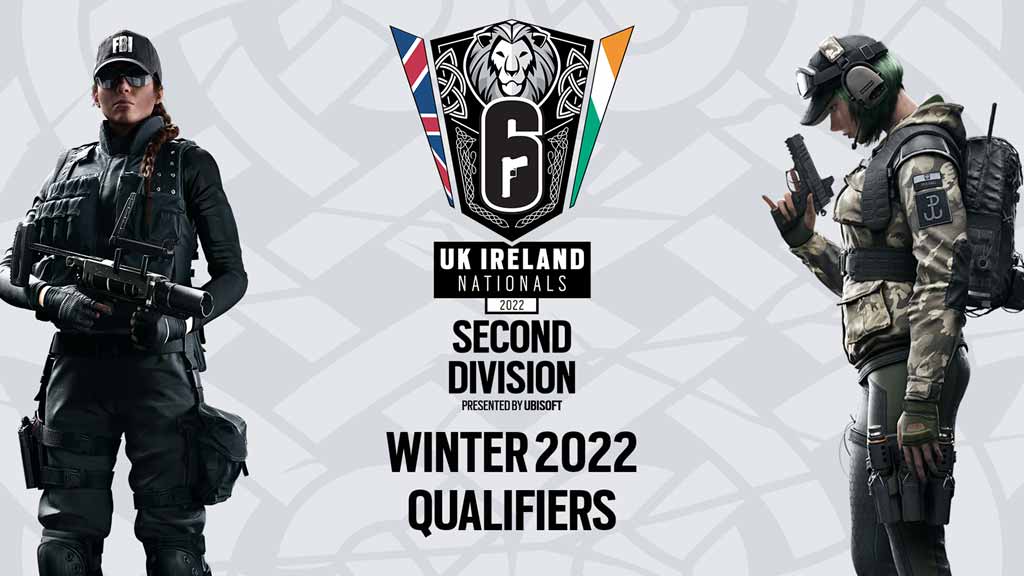 The UKIN Nationals Division Two was created to help nurture up and coming UK & Irish teams as they aim for the UKIN Premier League and beyond. Ubisoft UK is continuing this commitment into 2022 as Rainbow Six Siege adapts to better support teams in the future. With this Ubisoft UK hopes to create an eco-system that players of all skills can use to reach their full potential and create an easy defined path for Rainbow Six Esports in the UK and Ireland.
The UKIN Nationals Division Two Spring 2022 Season
Ubisoft UK will be running Open Qualifiers on the weekend of 11th and 12th December. Sign ups are live right now – https://ukin.gg/tournaments/ukin-second-division-2022-spring-quali
Following this in early January and February there will be a single round robin group stage supporting two playdays a week (9 Group Playdays & Playoffs). The top two teams from this season will claim the relegation spots in the UK & Ireland Premier 2022 season, in addition to this the two winning line-ups will both receive £500. Additional qualifying spots in UKIN Premier Division may be available as Ubisoft UK confirms participations for teams in 2022.
Season Dates
Qualifiers – 11th + 12th December
Playday 1 – Monday 3rd January 2022
Playday 2 – Monday 10th January 2022
Playday 3 – Wednesday 12th January 2022
Playday 4 – Monday 17th January 2022
Playday 5 – Wednesday 19th January 2022
Playday 6 – Monday 24th January 2022
Playday 7 – Wednesday 26th January 2022
Playday 8 – Monday 31st January 2022
Playday 9 – Wednesday 2nd February 2022
Playoffs – Monday 7th February 2022
Qualifiers
Ubisoft UK will be holding open qualifiers again to fill the six open spots in the season. The qualifiers will take place across the weekend of 11th and 12th December 2021. On day one, all teams will enter a Round Robin with the top eight teams heading into day two, where they will compete in a Double Elimination bracket. The top five teams at the end of this will qualify for the UK & Ireland Nationals Second Division's upcoming spring Season. Please follow up for more information about the UKIN Nationals Division Two.